Two Migrant Children Dying Every Day In Mediterranean Sea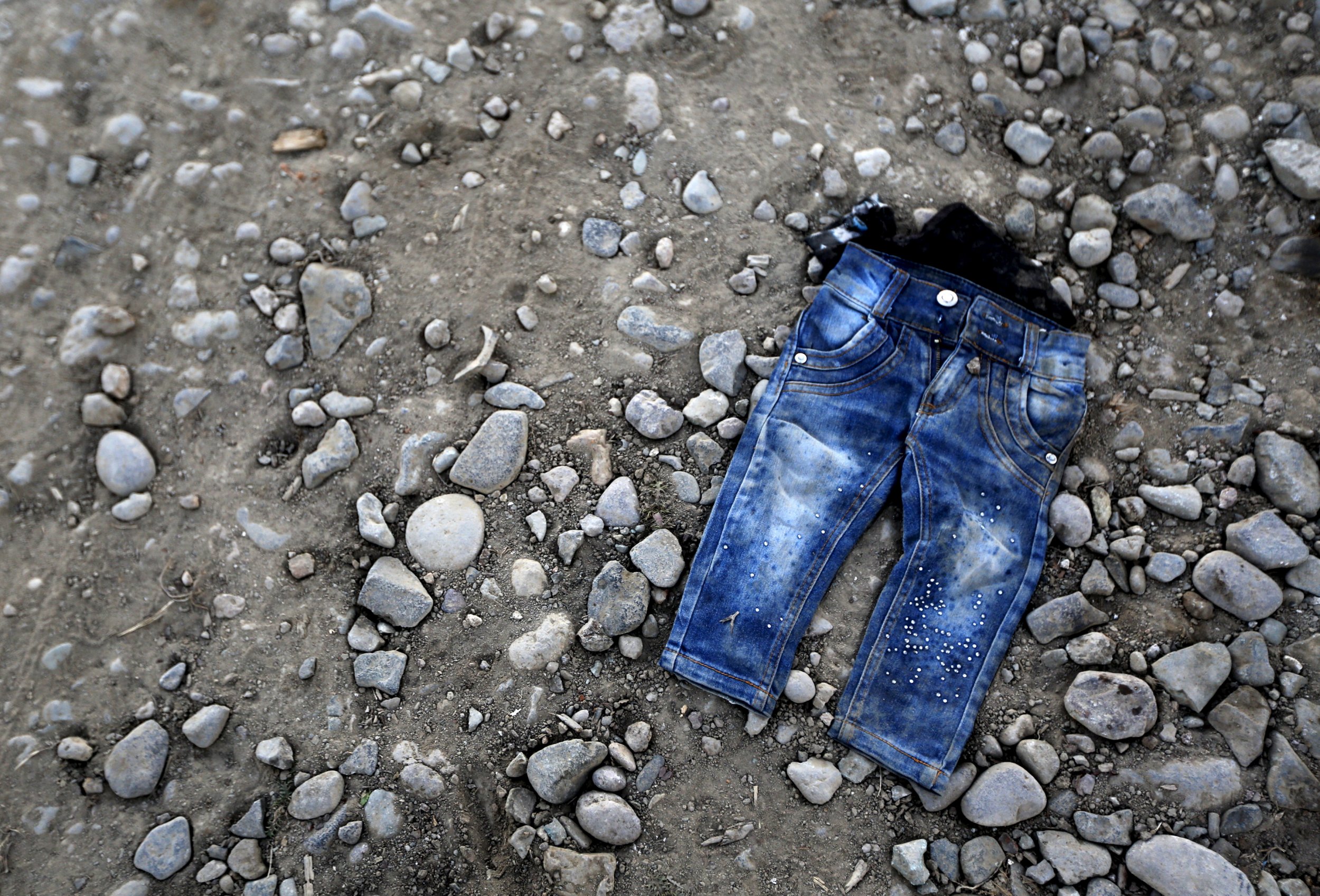 An average of two children have drowned every day crossing the eastern Mediterranean Sea since September 2015, new figures show.
More than 340 migrant and refugee children, many of them babies and toddlers, have died making the perilous crossing to Europe in that time, according to a joint statement by the U.N.'s refugee agency (UNHCR), the International Organization for Migration (IOM) and children's charity UNICEF.
It was in September that the image of drowned Syrian toddler Aylan Kurdi washed up on a beach in Greece made headlines around the world and spurred a round of political action on tackling the refugee crisis.
With children now accounting for 36 percent of those on the move, the chance of them drowning on the Aegean Sea crossing from Turkey to Greece has grown, the statement said. During the first six weeks of 2016, 410 people drowned out of the 80,000 crossing the eastern Mediterranean. This amounts to 35-fold increase year-on-year from 2015.
According to EU border agency Frontex, around 885,000 people came to Europe in 2015 via the eastern Mediterranean migratory route, largely migrants and refugees arriving on Greek islands such as Lesbos. The vast majority were Syrians, Afghans and Iraqis.
"These tragic deaths in the Mediterranean are unbearable and must stop," said U.N. High Commissioner for Refugees Filippo Grandi. "Clearly, more efforts are needed to combat smuggling and trafficking.
"Also, as many of the children and adults who have died were trying to join relatives in Europe, organizing ways for people to travel legally and safely, through resettlement and family reunion programmes for example, should be an absolute priority if we want to reduce the death toll."
The U.N. Secretary General has called for a high-level meeting on global responsibility-sharing through legal pathways for admission of Syrian refugees, to take place in Geneva on 30 March.
The new figures come as a European Council summit intended to be partly about migration was largely derailed by talks aimed at keeping Britain in the European Union. Leaders of the 28 EU member states have spent much of their two-day meeting working on the fine detail of a renegotiation of Britain's EU membership, which means a planned discussion on the initial framework for a new refugee policy may have to take a back seat.