Two Senate Victories That Will Help Democrats Protect Abortion: Warren
Ahead of November's midterms, Senator Elizabeth Warren of Massachusetts is throwing her support behind two progressive Senate candidates whom she thinks would be able to ensure that Democrats protect abortion rights on a federal level.
"If we elect two more pro-choice, anti-filibuster Democrats to the U.S. Senate, and if we hold onto the House, we can protect abortion rights nationwide as early as January," Warren wrote in a Friday tweet asking people to donate to the campaigns of Democrats John Fetterman and Mandela Barnes.
Fetterman is running in Pennsylvania's closely watched Senate race against Trump-backed GOP candidate Mehmet Oz, while Barnes is running to unseat Republican Ron Johnson in Wisconsin. Fetterman and Barnes are lieutenant governors in their states.
The Senate races in Pennsylvania and Wisconsin are the Democrats' best chances at flipping two seats in the Senate, which is split 50-50 with Republicans. Fetterman is leading his GOP opponent with a double-digit advantage, while polls show Barnes would win against Johnson if the election were held today.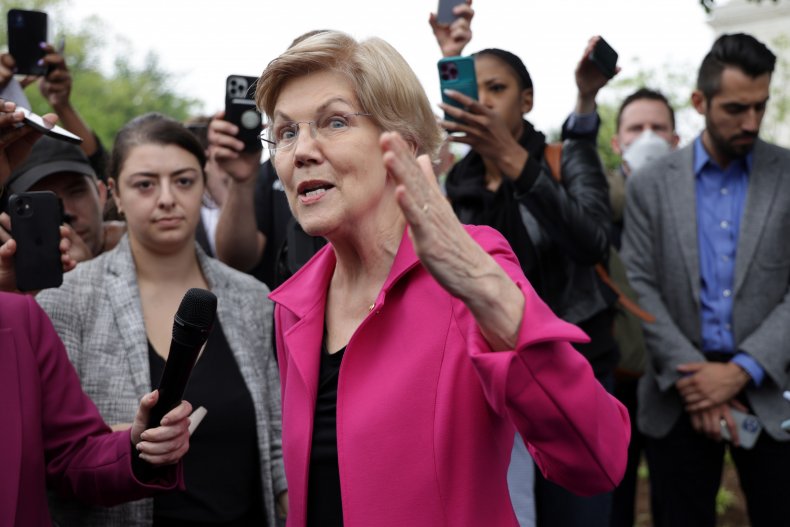 Both candidates have expressed their support to end the filibuster, which would clear the path for Democrats to codify Roe v. Wade without Republican support.
Fetterman has supported abolishing the Senate procedure long before the U.S. Supreme Court struck down the constitutional right to abortion in June.
Speaking to CNN in September of 2021, Fetterman urged his party to "stop apologizing for the space we take up as a party and ram some stuff through and get it done."
"When you have the kind of extreme measures that are being used by the Republicans, now is the time to stand together. These are dangerous times," Fetterman said. "I guarantee the Republicans, given the chance, would be far more ruthless."
During the Wisconsin Democratic Party's convention in June, Barnes also called for nixing the filibuster to make Roe v. Wade "the law of the land."
"Let's be clear: the filibuster has been weaponized by the GOP – and they're destroying our democracy," Barnes tweeted in July.
On the web page that Warren links to in her tweet, donors are asked to consider splitting a donation between the two candidates "to protect and expand our Democratic Senate majority and grow our grassroots movement."
"With stronger, Democratic, pro-choice majorities in the U.S. Senate, we can abolish the filibuster to pass a national law ensuring abortion rights," the website reads.
"Let's support John Fetterman in Pennsylvania and Mandela Barnes in Wisconsin — two pro-choice U.S. Senate candidates who support ending the filibuster and have a real shot at flipping Republican-held seats to expand our majority."
Newsweek reached out to the Fetterman and Barnes campaigns for comment.