Both President Donald Trump and Democratic presidential candidate Joe Biden appear to be out of step with the American public when it comes to their opposition to legalizing marijuana, as two-thirds of Americans support legalization.
A Democratic unity task force involving both Biden and former presidential contender Bernie Sanders released on Wednesday its recommendations on how to combat the climate crisis and pursue environmental justice. Although the document called for decriminalizing marijuana at the federal level, it stopped short of endorsing recreational legalization. Notably, Sanders has repeatedly called for full cannabis legalization, but the Vermont senator was apparently unable to convince Biden to do so as well.
"The position on cannabis policy put forth by the Biden-Sanders Unity Task Force is disappointing but not surprising. Joe Biden has been out of touch with the strong majority of Americans who support legalization," Violet Cavendish, communications manager at the Marijuana Policy Project, told Newsweek.
Trump's campaign has also remained opposed to legalization. In February, Marc Lotter, the campaign's director of strategic communications, suggested the president's opposition to legalization was like a parent's attitude toward a child.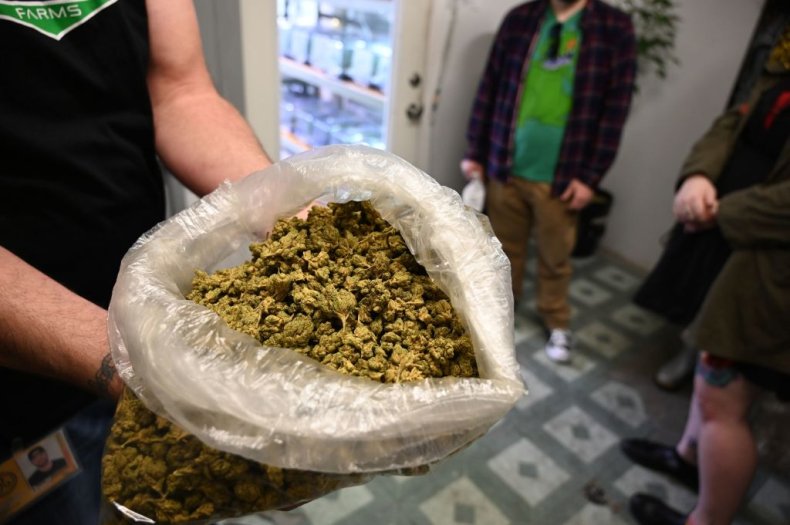 "I think the president is looking at this from a standpoint of a parent—a parent of a young person—to make sure we keep our kids away from drugs," Lotter told Las Vegas CBS News affiliate KLAS-TV. "They need to be kept illegal. That is the federal policy."
Newsweek reached out to the Biden and Trump campaigns for further comment but did not hear back in time for publication.
Separate polls by the Pew Research Center and Gallup have shown that support for cannabis legalization has grown significantly in recent years, with about two-thirds of Americans—including majorities of Republicans, independents and Democrats—now backing it.
Pew's latest survey data, which was published last November, showed that 67 percent of Americans backed legalization, including 55 percent of voters who lean Republican and 78 percent of voters who lean Democratic. Gallup's most recent poll results, which were published in October, showed that 66 percent of Americans backed legalization, including 51 percent of Republicans, 68 percent of independents and 76 percent of Democrats.
Support for cannabis legalization has grown dramatically over the past decade, according to both Gallup and Pew. Gallup's data showed that just 44 percent of Americans backed legalization in 2010, while Pew's polling showed 41 percent supported legalizing cannabis the same year.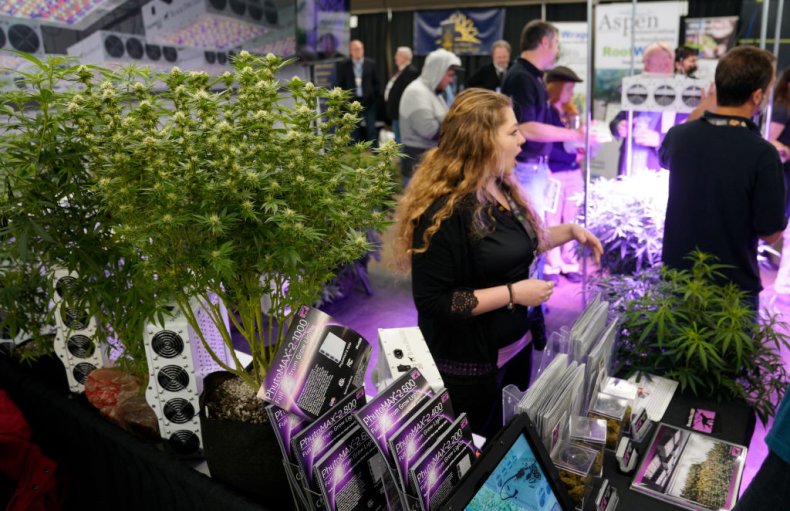 Although cannabis remains completely illegal at the federal level, with marijuana being listed as a Schedule 1 drug alongside heroin, the plant is recreationally legal in 11 states. In 33 states, cannabis is legal for medicinal purposes with a prescription.
Globally, Canada became the first wealthy nation to legalize cannabis at the federal level, in 2018, while Uruguay was the first nation to legalize marijuana, in 2013. Mexico has effectively legalized marijuana as well, thanks to Supreme Court rulings, but no framework has been approved by lawmakers to regulate a legal market.
While Biden opposes recreational legalization at the federal level, he supports decriminalizing cannabis and removing it from being classified as a Schedule 1 drug. The unity task force's recommendations released Wednesday also call for releasing prisoners and expunging criminal records of those incarcerated for marijuana. Additionally, the document voiced support for allowing individual states to decide how they want to proceed with legalizing recreational consumption.
"It is important to note that Biden's position on cannabis policy goes further than any sitting president has gone before, including Donald Trump and Barack Obama," Cavendish said. "While Trump hasn't taken action to enforce federal cannabis laws in states that have legalized it, he has also not taken any meaningful action towards sensible federal cannabis reform."