Two Women Arrested For Stealing French Bulldog Puppy Worth Over $10,000
Two women have been arrested after allegedly attempting to steal a French bulldog worth several thousand dollars, local law enforcement reported.
According to a report from KTRK, the alleged theft took place around 12:30 p.m. on Monday at the Petland Woodlands store in Shenandoah, Texas.
"[The two women] asked to see a French bulldog, which we allowed them to see per our protocol, and they immediately took the dog and ran out the door," Petland Woodlands manager Andrew Jones told the outlet.
A report from The Washington Post identified the stolen puppy as Mario, a 10-week-old French bulldog valued at $11,499 per the Shenandoah Police Department.
"They're very popular, very smart and intelligent," Debi Pierce, a pet counselor at the Petland Woodlands, told the outlet. "A lot of celebrities have them as well, so people might see them as kind of a status symbol."
Indeed, Mario is not the only French bulldog to have been stolen in recent months. In June, an amputee was attacked by two men attempting to steal his bulldog. The month prior, a 10-month-old puppy was stolen at gunpoint in California. In February, Lady Gaga even fell victim to dognappers, who shot her dog walker and stole two of her beloved pooches, reportedly worth over $100,000 each.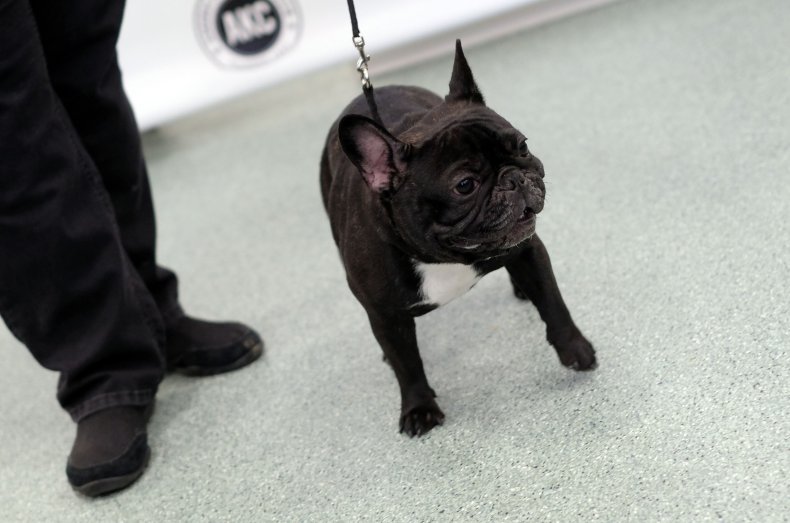 KRTK also obtained store surveillance video of the dognapping. Two women, one of whom is holding the French bulldog at her waist, calmly exit the store. Moments later, several store employees chase after them. Outdoor security footage shows the two women running away quickly as soon as they exit the establishment, with three employees in hot pursuit.
Jones told KTRK that the employees quickly reported the incident and description of their Chrysler PT Cruiser to the Shenandoah Police Department. Officers later found the women allegedly attempting to reattach the license plates they had removed in preparation for the heist.
"They were smart enough to take the license plate off but not smart enough to wait until they were further away before they put it back on," Jones told KTRK.
The Shenandoah Police Department reported on their Facebook that the two women had been taken into custody shortly after the dog was taken from the store on Monday.
"Puppy snatchers get snatched!" the department shared on the platform. "Both women were placed in custody, and little Mario was returned safely."
Photos show Mario sticking his head out of a police car and back in the arms of a Petland Woodlands employee once recovered.
"We [love] our puppies! Thank you Shenandoah Police & surrounding jurisdictions for the quick response and safe return of Mario!!" Pierce wrote in the comments.
Newsweek reached out to the Shenandoah Police Department and Petland Woodlands store for additional comment on the situation but did not hear back in time for publication.
Fortunately, not all French bulldogs have been making headlines in attempted dognappings. In early May, an adorable pup went viral for practicing yoga alongside its owner.