Tyre Nichols Funeral Updates: Service Filled With Tearful Tributes, Calls for Justice
Tyre Nichols was laid to rest during a funeral service Wednesday afternoon at the Mississippi Boulevard Christian Church in Memphis, TN.
Weather and travel delays pushed the timing of the service, which was initially slated to begin this morning.
Reverend Al Sharpton gave the eulogy at Nichols' service and attorney Ben Crump delivered a "call to action."
Vice President Kamala Harris was also in attendance. She delivered brief remarks, calling on Congress to pass the George Floyd Justice and Policing Act.
RowVaughn Wells, Nichols' mother, said her son was sent here on an assignment from God and has now been "taken home."
Local activists, religious leaders, Tamika Palmer, the mother of Breonna Taylor, and Philonise Floyd, the brother of George Floyd, were also present at the service.
Nichols' funeral comes three weeks after his death following a January 7 interaction with Memphis police officers that began with a traffic stop and ended with Nichols' beating. Bodycam footage of the incident was publicly released last week.
Five officers were fired from the Memphis Police Department and now face several criminal charges, including second-degree murder, in connection with Nichols' death. Two other officers have been suspended.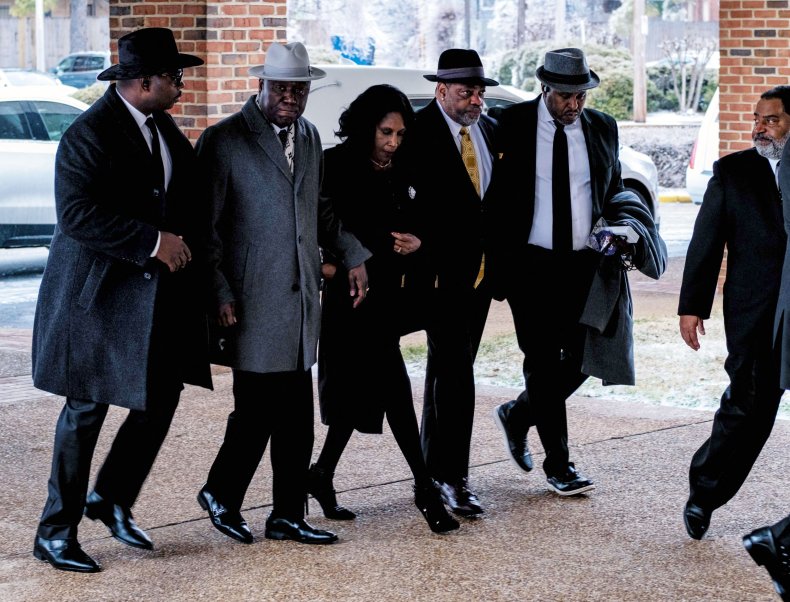 Live updates have ended.