Tyre Nichols Update: Judge Issues Warning After Officers Plead Not Guilty
The five former Memphis Police officers arrested after the death of Tyre Nichols pleaded not guilty on Friday, prompting the judge to issue a warning about "high emotions" in the case.
"We understand that there may be some high emotions in this case, but we ask that you continue to be patient with us," Judge James Jones Jr. said in the courtroom. "Everyone involved wants this case to be concluded as quickly as possible. But it's important for you all to understand that the state of Tennessee, as well as each one of these defendants, have an absolute right to a fair trial."
On Friday morning, the former officers—Tadarrius Bean, Demetrius Haley, Desmond Mills Jr., Justin Smith and Emmitt Martin III—pleaded not guilty to several charges including second-degree murder and aggravated assault.
Last month, the five officers were relieved of their duties and arrested following the death of Nichols, a 29-year-old Black man.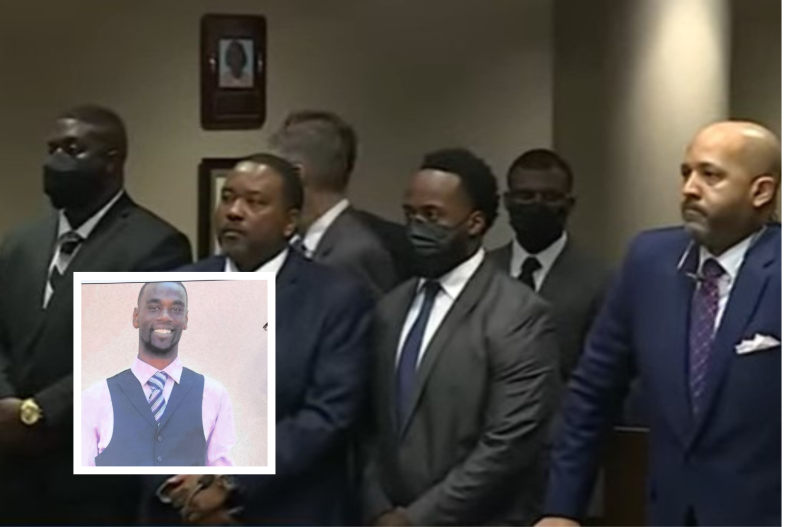 According to the Tennessee Bureau of Investigation, on January 7, the five officers conducted a traffic stop on Nichols, and he initially fled from police. During a second stop on the same night, a "physical encounter" ensued between the officers and Nichols.
Nichols complained of shortness of breath at the scene and was hospitalized after sustaining "critical injuries." He was pronounced dead at the hospital a few days later.
In addition to the five officers arrested, the Memphis Police Department confirmed to Newsweek last month that another officer was relieved of his duties pending the ongoing investigation.
"Officer Preston Hemphill has been relieved of duty pending the outcome of the administrative investigation," a spokesperson for the Memphis Police Department said. "This is an ongoing investigation. Once additional information is available, we will update our social media platforms."
In January, the U.S. Attorney's office in the Western District of Tennessee announced that it was launching a separate "civil rights investigation" into Nichols' death.
Kevin G. Ritz, the U.S. Attorney, said in a statement that he spoke with Nichols' family about the civil rights investigation and told them that it will be "thorough."
"It will be methodical. And it will continue until we gather all the relevant facts. As with any other federal investigation, we will go where those facts take us," the statement said.
The body camera footage of Nichols' arrest was released a few days after the officers were arrested and prompted protests in some major cities across the United States.