Uganda: Museveni Gives Wife Key Position in Cabinet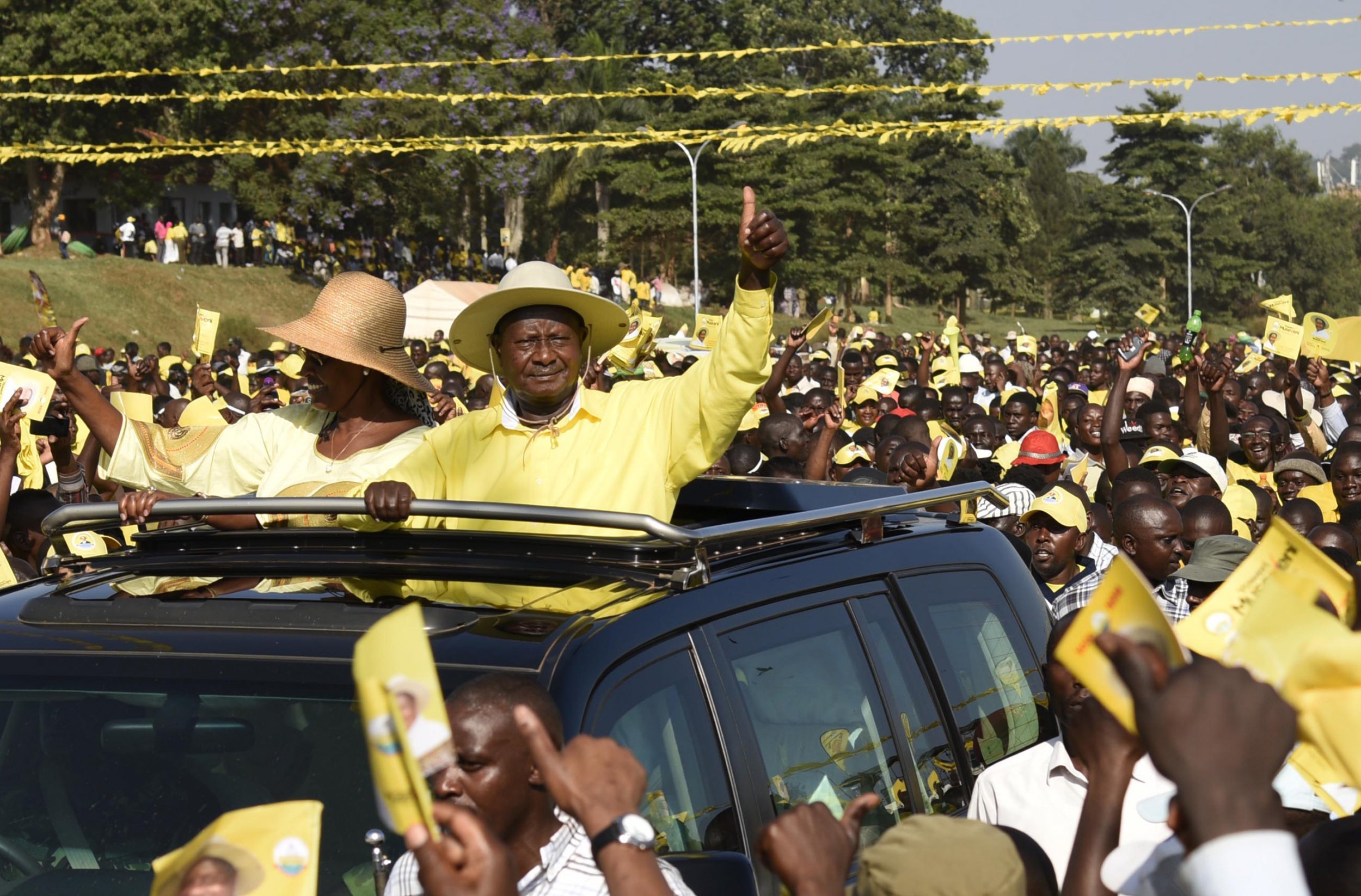 Weeks after promoting his son to major-general, Ugandan President Yoweri Museveni has handed his wife a lucrative post in his new cabinet.
The 71-year-old leader, who was re-elected for a fifth consecutive term in controversial circumstances in February, announced the makeup of his cabinet of ministers on Monday. Most of his main ministers—including the prime minister and ministers of energy and finance—kept their jobs, but there was a significant promotion for Janet Museveni. The First Lady had until recently been Minister for Karamoja Affairs, a sub-region in northeast Uganda. She has now been promoted to the post of education and sports minister, a coveted role that commands a large chunk of Uganda's annual budget.
Janet Museveni, who is also the MP for Ruhaama county in southwest Uganda, was married to Museveni in 1973 and has four children with the long-serving leader, who came to power in 1986 after a military coup. The first of these children, Muhoozi Kainerugaba, was recently promoted to the rank of Major-General in the Ugandan military. Muhoozi, who trained at military academies including the top British military school, Sandhurst, has been in the army since 1999 and enjoyed a rapid ascent through its ranks. The Ugandan military dismissed claims that he had received favorable treatment from his father, stating that Muhoozi had undertaken the requisite training and had enough experience to undertake the role.
Museveni defeated closest rival Kizza Besigye in February's election, but the opposition leader has refused to accept the result. Besigye was arrested in May after participating in an alternative presidential inauguration the day before Museveni was due to be sworn in. Besigye has been charged with treason and is awaiting trial.
Polling day in Uganda was marred by a social media blackout and delays of up to seven hours for polling materials to be delivered in some places. The United States and European Union criticized the conditions under which the vote took place, but Museveni brushed off the criticism, stating that he did not need "lectures" from the international community.