Uganda: Kizza Besigye Blocked From Appearing at Treason Trial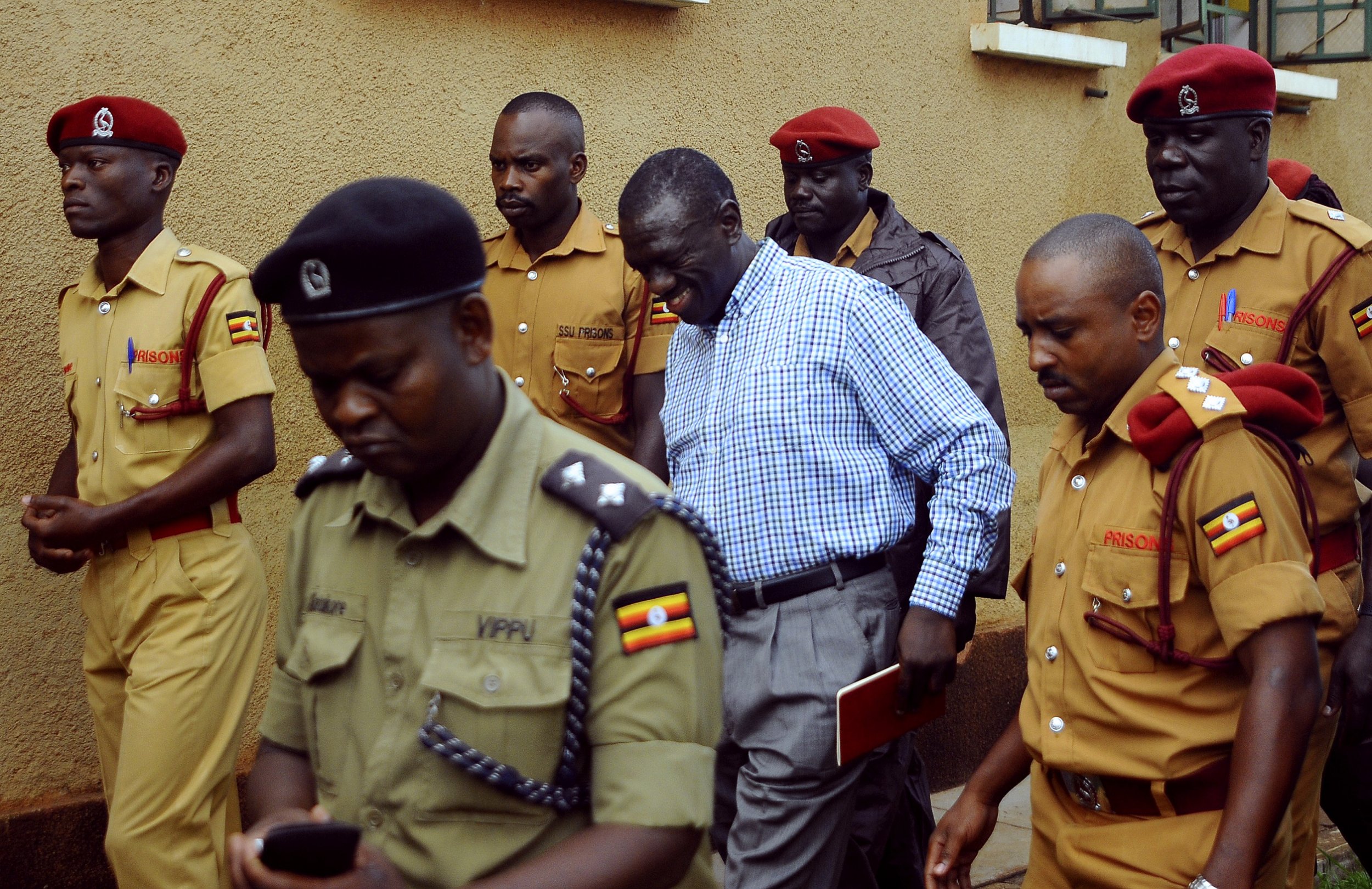 Prosecutors blocked Ugandan opposition leader Kizza Besigye from attending court for his treason trial Wednesday, saying that his presence would pose a security threat.
Besigye, the leader of the Forum for Democratic Change (FDC) party, was arrested in May after participating in an alternative presidential inauguration ceremony, just a day before Ugandan President Yoweri Museveni was officially sworn in on May 12. Besigye lost Uganda's presidential election to Museveni in February but he and his party have refused to accept the result, claiming that Besigye was the rightful victor.
The 60-year-old politician, who is being held in Uganda's only maximum-security prison, was due to appear in court in the capital Kampala Wednesday for a pretrial hearing. State prosecutor Lino Anguzu told the court, however, that Besigye could not be brought to court due to unspecified "security threats," Uganda's Daily Monitor reported. The prosecution has applied for the trial to be held at a court closer to where Besigye is based in Luzira prison, which is in a suburb of Kampala, and the court adjourned the case until June 15, when a ruling will be given on where the trial will be held.
Besigye's no-show was greeted with displeasure by his supporters, who staged a noisy sit-in protest in the courtroom in Nakawa, another area of Kampala.
Since polling day on February 18 and prior to his most recent arrest, Besigye was virtually confined to his home, which was guarded by a heavy police presence. Ugandan authorities including the Uganda Communications Commission also banned media coverage of FDC protests ahead of Museveni's inauguration.
Museveni is serving his fifth term as president of Uganda, where he came to power in a military coup in 1986. The result of February's election was also disputed by independent candidate Amama Mbabazi, who submitted an appeal to the country's Supreme Court to overturn the result. The appeal was ultimately rejected, although Mbabazi accused the Ugandan police of interference after his offices were raided and potential evidence of electoral fraud stolen. The Ugandan police denied the allegations.
Polling day itself was marred by delays of polling materials of up to seven hours in parts of Uganda, while at least one FDC supporter was killed in clashes with police in the run-up to the election.