Uganda: Opposition Leader Besigye Hears Treason Charges in Court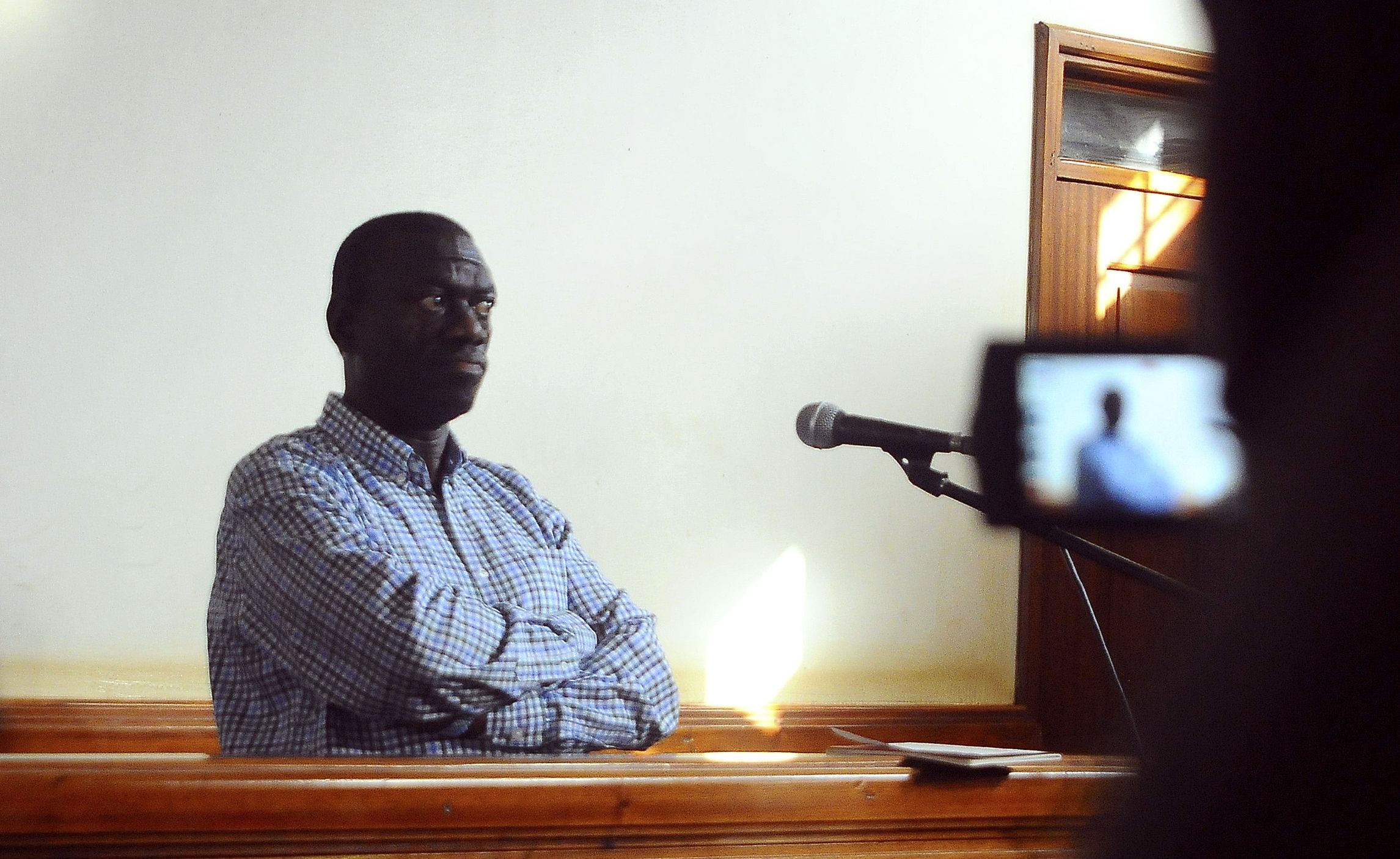 Ugandan opposition leader Kizza Besigye appeared briefly in court to hear charges of treason on Wednesday, before being whisked away to the country's only maximum security prison.
Besigye, the leader of the Forum for Democratic Change (FDC), lost out to President Yoweri Museveni in presidential elections held in February. The FDC leader, 60, rejects the election results and his party has declared him to be the rightful winner of the vote.
Besigye had been under house arrest since polling day on February 18 until May 11, when he evaded surveillance and made a surprise appearance in the capital Kampala. He took part in an alternative presidential inauguration, just a day before Museveni's official swearing-in, after which he was arrested and charged with treason, a capital offense in Uganda, though the death penalty is rarely carried out in the East African country.
The veteran opposition leader made a brief appearance in Nakawa Chief Magistrates Court in Kampala on Wednesday before the court's usual opening time of 9 a.m. local time, Uganda's Daily Monitor reported. Besigye appeared without a lawyer and told the court he would represent himself. The chief magistrate read the charges of treason to Besigye and told him not to respond, as the court did not have the jurisdiction to hear out the charges. The FDC leader raised his concerns about being transferred to Luzira maximum security prison, but was told to bring these to the High Court.
Besigye's sister, Olive Kobusingye, told reporters that she arrived at the courthouse at 8.30 a.m. local time and that Besigye was due to appear at 9 a.m. "By the time I walked to the court gates, it was, I think, quarter to nine, twenty to nine, and the vehicles were speeding out. I gathered that the court proceedings were over," said Kobusingye. "This is not what we expected. Maybe we should be wiser with this government."
Museveni, 71, won his fifth term in power in controversial circumstances. Social media was blocked and ballots did not arrive at polling stations in parts of the country for up to seven hours on the day of the vote. Election observers from the European Union criticized the "intimidating atmosphere" created by security forces, who clashed with FDC supporters on numerous occasions, resulting in at least one death.
Independent candidate Amama Mbabazi, who finished third in the elections, submitted a legal complaint against the election result. This was rejected by Uganda's Supreme Court , which found that, while there was evidence of malpractice, including the interference of security forces in Mbabazi's campaign, such interference had not affected the election result in a substantial manner.