Ugandan Supreme Court Dismisses Mbabazi Election Appeal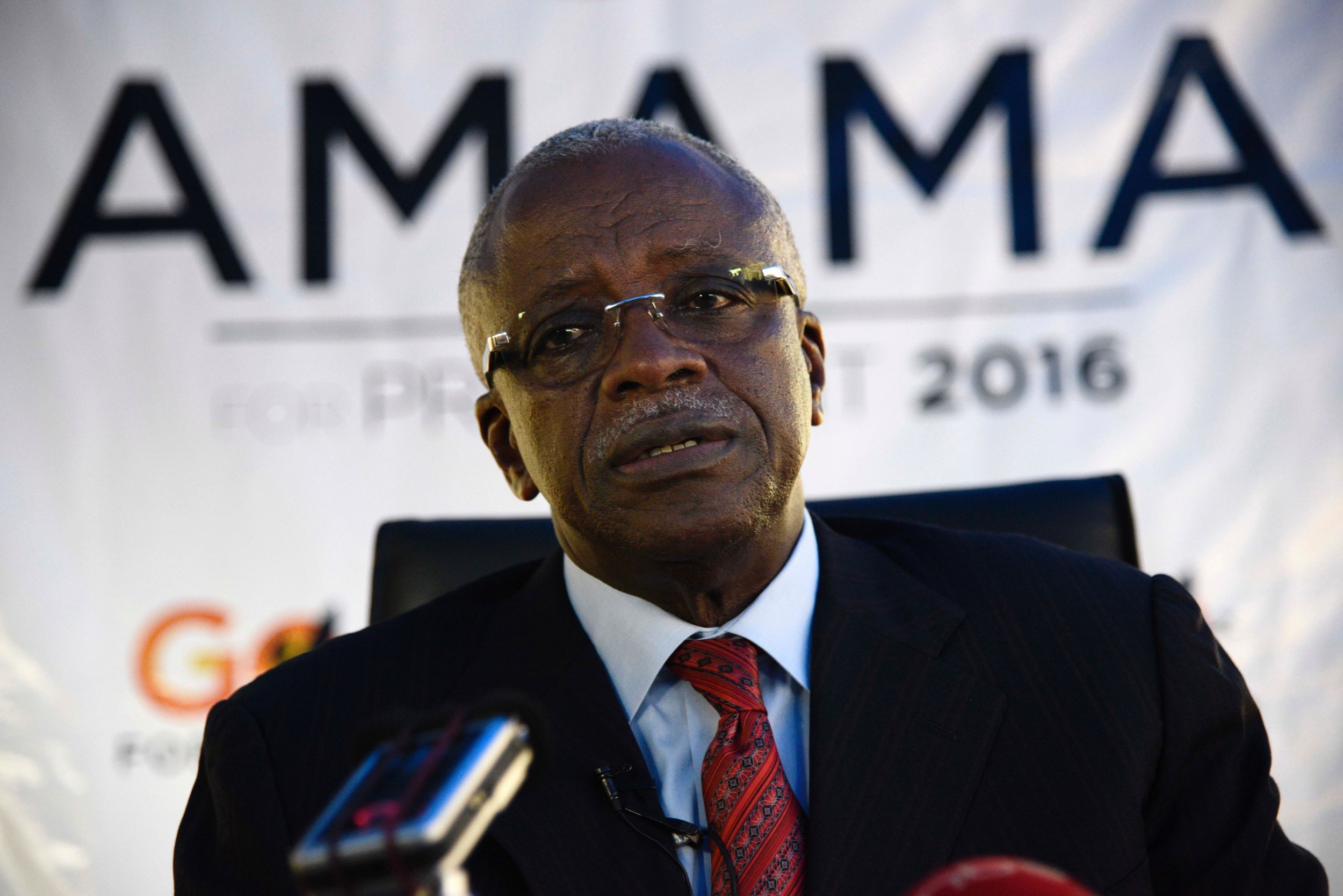 Uganda's Supreme Court has dismissed a petition to have Yoweri Museveni's victory in February's presidential election annulled.
Museveni was re-elected with 60.8 percent of the vote in an election marred by a social media blackout and late delivery of ballots on polling day, as well as pre-election violence that resulted in the death of at least one opposition supporter . Museveni's main rival, Kizza Besigye of the Forum for Democratic Change—who polled 35.4 percent—has been under house arrest since the February 18 vote.
Former Ugandan prime minister Amama Mbabazi, who came third with less than 2 percent of the vote, mounted an appeal to the court to overturn the result on the basis of irregularities and malpractice, including interference by pro-government security forces and bribery.
Mbabazi's offices were raided on March 2, the day after he submitted the appeal, and the defeated presidential candidate maintained that evidence to be used in the appeal was stolen, including computers and files. Mbabazi accused the Ugandan police of involvement in the raid, but the police denied having anything to do with it.
In its ruling on Thursday, the head of the Supreme Court, Bart Katureebe, said that the panel of nine justices found valid evidence of malpractice and "non-compliance with the principles of free and fair elections," according to Reuters. These included the security forces interfering with Mbabazi's campaign and the late delivery of polling materials. According to Katureebe, however, the court was "not satisfied that non-compliance affected the result in a substantial manner" and as such dismissed the petition.
Museveni has been president of Uganda for 30 years and has previously been accused of rigging elections to stay in power. Besigye petitioned the Supreme Court over Museveni's victories in 2001 and 2006, but both claims were dismissed on the same grounds as Mbabazi's.
Uganda's elections were slammed by U.S. and European Union observers as lacking transparency and being inconsistent with international standards of democracy, but Museveni's re-election was welcomed in Russia and neighboring Kenya and Burundi.