Ukraine Posts Video of Russian Bomb Explosion As Olympics Dispute Deepens
Ukraine's defense ministry has released a dramatic video which depicts how Russia's aggression is not compatible with it competing in next year's Summer Olympics.
The clip starts with a Russian volleyball player serving the ball before segueing into a bomb explosion on a street in an unnamed location.
A caption appears saying "the white flag of Russia belongs on the battlefield, not at the Olympics" before ending with the hashtag "boycott Russian sport."
The Ukrainian defense ministry wrote on Twitter next to the video: "You don't see this direct connection? Come to Ukraine and find out! It is in your power to stop the promotion of terrorism on the world's premier sporting arena."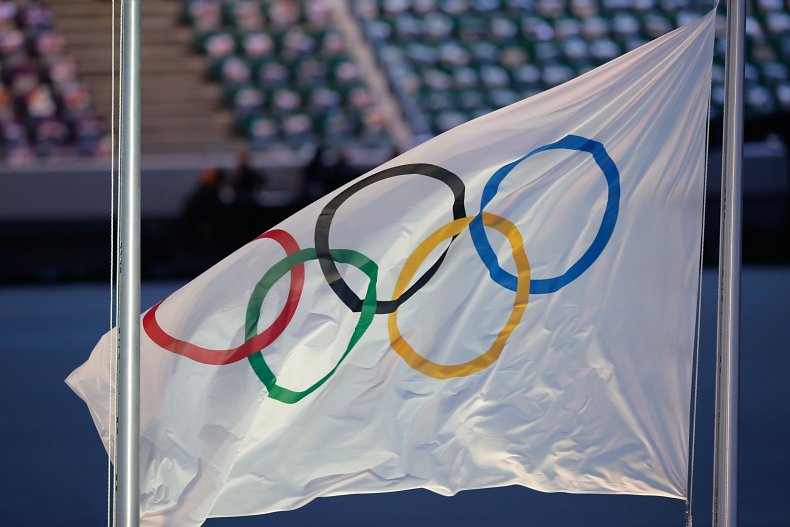 "It is in our power to stop terrorists on the battlefield," it added by the clip, which as of Saturday afternoon had been viewed 100,000 times.
Since the invasion of Ukraine, the International Olympic Committee (IOC) has imposed sanctions on Russia and Belarus which include banning the display of Russian and Belarusian flags at IOC events.
However, the IOC has opened the door for Russian and Belarusian athletes to compete as neutrals saying that no one "should be prevented from competing just because of their passport."
But Lithuanian sports minister Jurgita Siugzdiniene had that there was a "unanimous" view among nearly three dozen countries against Russian and Belarusian participation, even under a neutral flag.
Last month, Ukrainian president Volodymyr Zelensky said that "there is no such thing as neutrality when a war like this is going on" and than any such flag would be "stained with blood."
Russia's sports minister Oleg Matytsin has said it was "absolutely unacceptable" for governments to attempt to influence the IOC.
"This is a direct intervention of ministers in the activities of independent international sports organisations, " he told Tass on Saturday. This in his view was an attempt "to dictate the conditions for the participation of athletes in international competitions."
It adds to the pressure faced by the IOC as it tries to avoid the widespread boycotts that afflicted the games in the 1970s and 1980s.
Žoržs Tikmers, president of the Latvian Olympic Committee said earlier this month that a team from his country would not attend Paris next year if Russian and Belarusian athletes were allowed to participate.
The last Olympics were Winter Games in Beijing which ended just a few days before Russia's invasion of Ukraine in late February 2022.
In a statement to Newsweek, the IOC said: "We are not commenting on interpretations from individual participants of a meeting whose overall content is unknown."
Newsweek has contacted the Russian Olympic Committee for comment.
Update 02/13/23, 10:54 a.m. ET: This article has been updated with comment from the IOC.