Ukraine's Richest Man Demands Russia Repay Him for Destroyed Steel Plants
Rinat Akhmetov, the richest person in Ukraine, says his company plans to take legal action against Russia for damages sustained during the country's ongoing invasion of Ukraine.
Akhmetov, the owner of SCM Holdings Limited, said in an interview with The New Voice of Ukraine's NV.UA news website that his company will seek to recover damages to its steel plants allegedly caused by the Russians. He indicated that his firm has already initiated the legal work necessary in order to receive compensation from the Russian government.
Akhmetov said the destruction to his plants has resulted in billions of dollars of damage. However, he added that the final amount has yet to be determined, according to an English translation of his interview with NV.UA.
Russia's invasion has been devastating for Ukraine's economy. CNBC reported Wednesday that the World Bank estimated that the country's economy could be cut by 50 percent this year. Ukrainian officials have estimated that the cost to rebuild from the damage will be somewhere near $600 billion, CNBC added, but some officials have suggested that the $600 billion figure is only a portion of what it will cost to fully rebuild.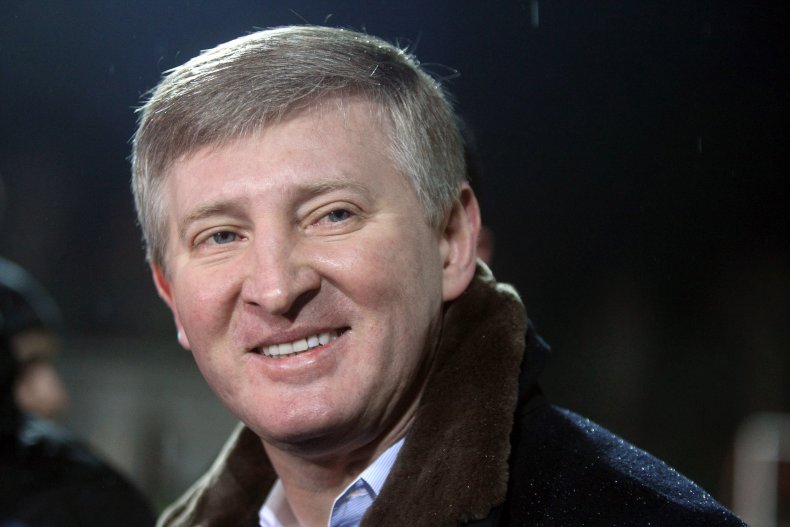 Like Akhmetov, Dmytro Kuleba, Ukraine's foreign minister, has a similar plan for where to get that money.
"I don't think that American, German or any other taxpayers in the world should have to pay for what Russia did. There is an alternative way to recover Ukraine, (that) is to make Russia pay for it," Kuleba told CNBC.
When asked about his future plans and whether his company plans to reinvest in Ukraine following the end of Russia's invasion, Akhmetov told NV.UA, "We will continue to invest in Ukraine." He added that his company has two main priorities for focusing its activities after the war: "renewal of industrial potential and ensuring energy independence."
Akhmetov, in the interview, went on to describe Russia's actions in Ukraine as "genocide and war crimes."
"On February 24, Russia unleashed a terrible war in Ukraine. It attacked our country for no reason, the Russian military killed tens of thousands of civilians, children, women and the elderly, and destroyed our country's infrastructure," he told the outlet, according to an English translation.
In the interview, Akhmetov, when asked about his reported difficult relationship with some officials in the United States, stated his appreciation for what the U.S. has done for Ukraine during Russia's invasion.
"The United States is an ally of Ukraine. And as time has shown, this is a great friend of Ukraine, to whom I am personally grateful for the unprecedented assistance to our country," he told NV.UA.
Newsweek reached out to the Russian Ministry of Foreign Affairs office for comment.