Ukraine's Crimean Tatar Battalion To Start Border Patrols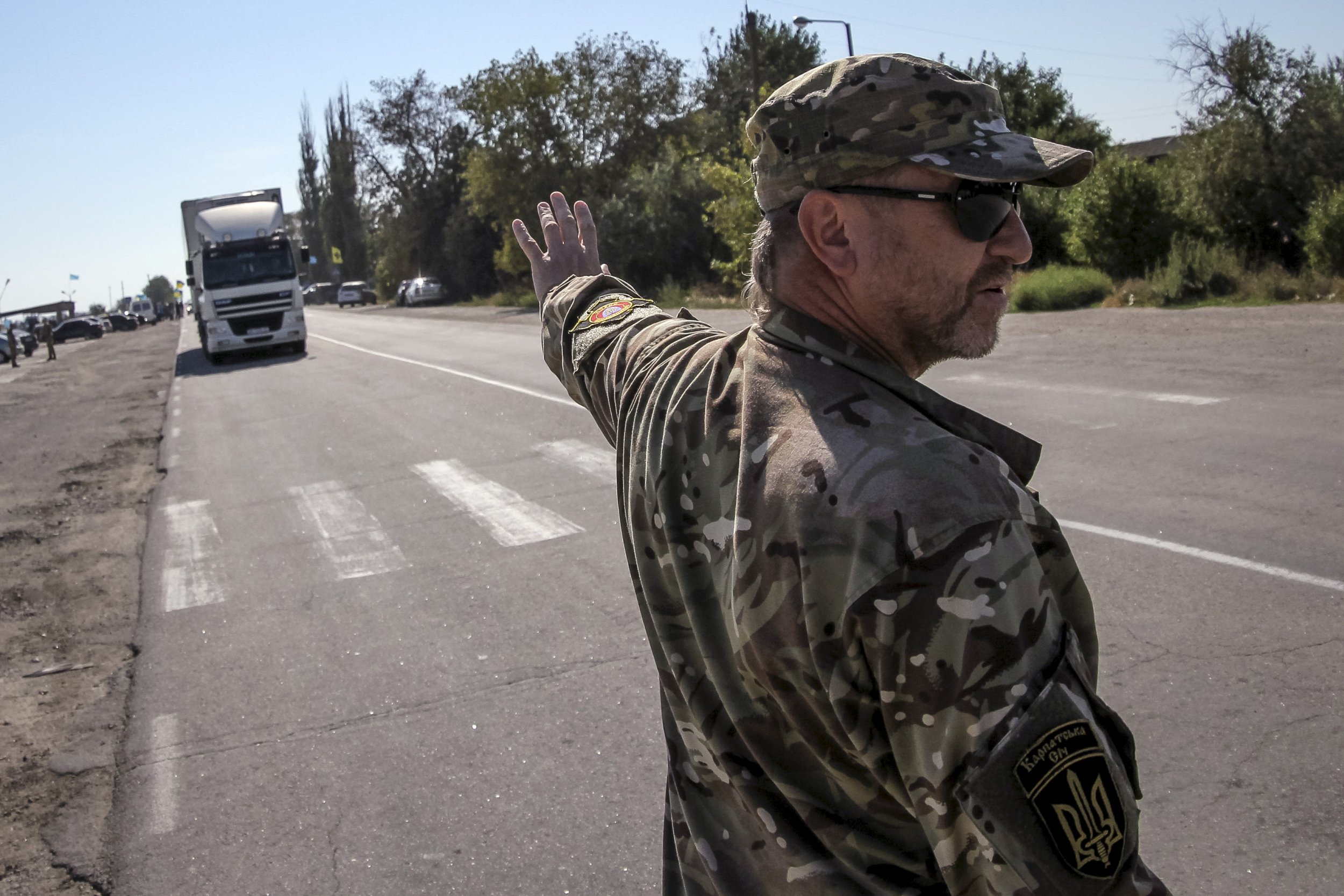 Crimean Tatars have announced they are launching a battalion to help Ukrainian police patrol the region bordering annexed Crimea, Radio Free Europe has reported.
Lenur Islyamov—the leader of the Asker activist group that cut off Crimea's electric supply in 2015, in protest of Russia's annexation and treatment of the native Muslim Tatar population—is now preparing another move to shore up resistance to what he perceives as ongoing Russian aggression in the Kherson region bordering Crimea.
Asker plans on assisting patrols in Kherson, in anticipation of "informational bombardment by the Russian authorities," seeking to destabilize Ukraine further.
A car explosion in the Kherson village of Novoalekseevka earlier this month killed one and injured four , with no group claiming responsibility. Islyamov alluded that Russia was behind the blast, saying—ironically—that it heralded "the arrival of Russia's peace" to the town.
"This came under the guise of a terrorist attack," he said, comparing the situation to the arrival of pro-Russian armed troops in eastern Ukraine in 2014 and in eastern Moldova in the 1990s. "The aggressor is charging towards us."
Islyamov alleged that the attack deliberately targeted an area near a mosque in Kherson, to hit Crimean Tatars in the area.
Russia has denied reports that Crimean Tatar communities are living under persecution since the annexation. Tatar media and religious authorities , however, have complained of greater duress.
The chief of police in Kherson's city of Henichesk told Radio Free Europe in February that talks with Asker were ongoing.