Ukrainians Lie in Azovstal Plant Without Limbs: 'Impossible to Save'
A Ukrainian fighter trapped in Mariupol's Azovstal steel plant said that several wounded people are lying without limbs and have no access to medicine or sanitary conditions.
The unidentified fighter called the situation "just awful" and said that up to 600 fighters are wounded within the plant. Azovstal is the last holdout against Russian forces in the southern port city, and hundreds of Ukrainian fighters are trapped within its massive structure.
"Fighters are simply lying without limbs, without arms, without legs," the fighter said in a broadcast on Ukrainian television, CNN reported Saturday. "They are dying in large numbers because we can't provide medical care. There are simply no medicines. Those with severe wounds...it is almost impossible to save them."
He added that the plant's hospital ward is "completely unsanitary," with swarming flies and "disgusting" odors. The fighter said he even witnessed a medic perform a surgery on a soldier with a bad leg wound without any anesthesia.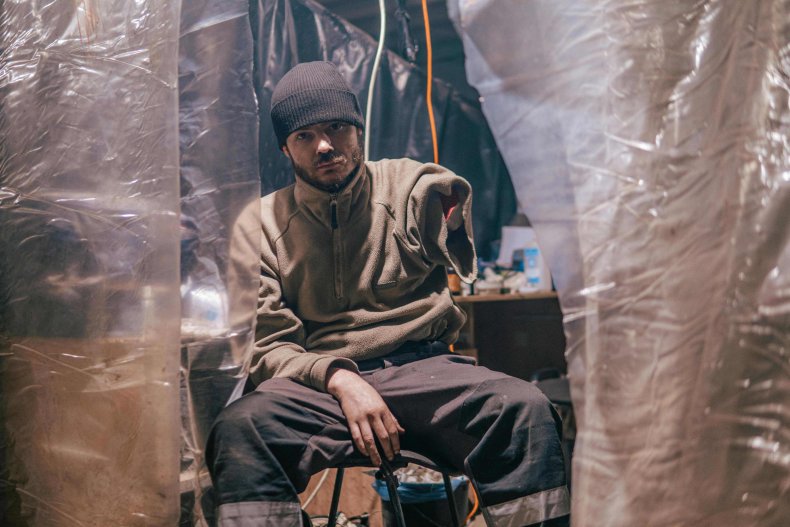 "He has a belt in his teeth. He is without anesthesia. And two doctors are trying to remove something there. He yells into this belt, his leg twitches," the fighter said, according to CNN.
Azovstal has been the site of intense fighting for weeks. Dozens of civilians, including women and children, had previously taken shelter within the plant, but were recently evacuated by Ukrainian officials. However, hundreds of Ukrainian fighters still remain within the structure while Russian forces have made no indication that they will let them out.
Ukrainian President Volodymyr Zelensky said Friday that "very difficult" negotiations to evacuate the wounded are in progress, adding that a "large number of people" will need to be rescued, CNN reported.
Those who are trapped inside have recently made pleas to the international community for help. Earlier this week, a Ukrainian marine commander even asked tech billionaire Elon Musk to help people escape.
"@elonmusk people say you come from another planet to teach people to believe in the impossible," Major Serhiy Volyna wrote on Twitter. "Our planets are next to each other, as I live where it is nearly impossible to survive. Help us get out of Azovstal to a mediating country. If not you, then who? Give me a hint."
Demonstrators across the Ukrainian capital city of Kyiv also marched through the streets this week, holding banners and chanting, "Save defenders of Mariupol, save Azovstal," and "Glory to the heroes of Mariupol," according to Reuters. Mariupol has seen some of the bloodiest fighting in the ongoing war, with more than 20,000 Ukrainians reportedly killed during the fighting, Newsweek previously reported.