Unemployed Workers Could Still Get Extra Money in Republicans' Next Stimulus Proposal—But at A Lower Rate
The federal boost to jobless benefits will terminate in 58 days. And although Senate Republicans initially gave a cold shoulder to the idea of extending the $600 per week bonus past its July 31 deadline, they are now warming to the idea of stretching the extra payout period—but at a reduced rate.
"I want to help people: supplement unemployment," Senator Lindsey Graham (R-S.C.) said. "I want to keep helping cause we're not gonna have full employment."
The Republican Conference remains split on the matter and few details have been offered about how much to trim from the pay boost. However, the growing sentiment among Republicans that the relief will need to be extended represents the dire strain on the economy that lawmakers expect to persist for the foreseeable future.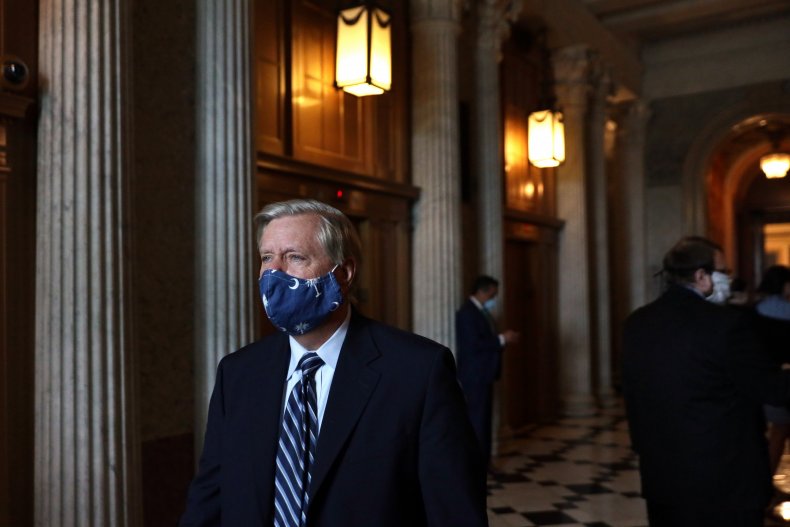 As the U.S. economy tries to climb out of the unemployment hole it has found itself in with more than 40 million people filing jobless claims during the pandemic, lawmakers will have to negotiate with one another over how to help Americans get back to work. The next stimulus—likely the last and will not top $1 trillion, as Senate Majority Leader Mitch McConnell (R-Ky.) has warned—is expected sometime in July.
Democrats, particularly in the House, have pushed more ambitious proposals. As part of a massive $3 trillion package approved last month, Democrats in the lower chamber already included an extension to the $600 bonus through the end of January 2021. Senate Minority Leader Chuck Schumer (D-N.Y.) is pushing for an automatic stabilizer that would keep the federal supplement in place without Congress' renewal until the unemployment rate drops below a certain, yet-to-be-determined rate.
The former director of the Congressional Budget Office, Doug Elmendorf, told House lawmakers Wednesday that the jobless boost should remain in place until unemployment is below six percent but that the $600 amount should be reduced. The nonpartisan agency has projected the pandemic's toll on the economy will last for the next decade, costing trillions of dollars in lost gross domestic product.
Republicans, far more hesitant to dole out more money on top of the $3 trillion the federal government has already appropriated, are eyeing an unspecified reduction to the high weekly boost that has led to some people making more without a job than they did with one. The $600 per week increase in pay thanks to the unemployment insurance—a rate that Republicans originally opposed—will only make it more difficult for the economy to recover and companies to rehire workers, GOP lawmakers say.
"I'm not blaming folks for making the economic decision to choose the greater income, I understand that," said Senator John Kennedy (R-La.). "But we're not going to get this economy back on our feet if we're all sitting at home watching Netflix."
Senator Rand Paul (R-Ky.) described the choice to give some people more money not to work was a "terrible, terrible, terrible idea and never should have passed in the first place."
There is no official Republican stance on unemployment insurance. The topic has not been discussed this week during their daily lunches, according to several lawmakers. And President Donald Trump will reportedly discuss the topic with advisers this week.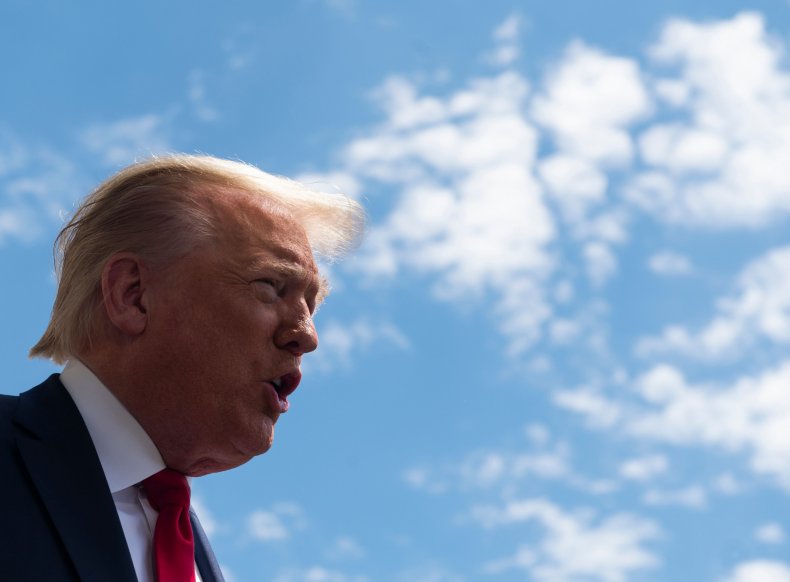 Senator Roy Blunt (R-Mo.), a leadership member, told Newsweek the debate in the coming weeks will be "whether to remove it all at once" or to reduce it. He cast doubt over there being enough GOP support to extend the bonus at its current $600 level and questioned whether Democrats could support nixing the surplus altogether.
Some Republicans, such as Senators. Mike Braun (R-Ind.) and Lisa Murkowski (R-Alaska), are keeping their options open, including the idea of preserving the current unemployment boost level.
Another measure floating among Republicans and the White House is a "return-to-work bonus." Spearheaded by Senator Rob Portman (R-Ohio), the bill would have the federal government paying unemployed people $450 per week to go back to work. Blunt said that while he would rather focus on jobless benefits, he has spoken with the White House and they are "interested in how you take a situation that we've created—where people are making more money not working than they would be working—and make the best of that."
However, Republicans are not as enthused.
Senator John Cornyn (R-Texas), a leadership member, called the notion of paying people to go back to work "pretty intriguing" but also a "little counter-intuitive." Senator James Lankford (R-Okla.) rejected the idea altogether, arguing it would not be appropriate for states like his that are largely reopened and would be unfair to those who never lost their job.
"That creates a really bad environment for a work environment," Lankford said. "To me, that whole incentive to come back to work doesn't work in the real life of what's actually happening on the ground."
In addition to extending the $600 unemployment boost, Democrats are pushing an expansion to work-share programs that about half of states already have in place to help employers with payroll costs. The measure, led by Democratic Senators Chris Van Hollen (Md.), Jeff Merkley (Ore.) and Chris Murphy (Conn.), would have employees work only a portion of their normal hours. Their company would pay them for that portion of work while they use unemployment to offset the time they did not.
"Combining [the unemployment insurance] with the work-share program ensures you always have a win-win for the employer and the employee," Van Hollen said.
This story was updated to include a quote from Sen. Paul.