Unemployment Claims Hit 3-Month High Ahead of Holidays
Unemployment claims last week rose nationally to a three-month high, but economists do not anticipate them to be a harbinger of rocky labor conditions.
The Labor Department reported Wednesday that there were 240,000 unemployment claims filed in the week ending November 19, an increase of 17,000 from the previous week. The four-week moving average of claims was 226,750, an increase of 5,500 from the previous week's revised average.
Unemployment rates previously rose in October from 3.5 percent to 3.7 percent, with the number of unemployed Americans slightly rising from 5.8 million in September to 6.1 million in October following a minimal dip in August.
Employers added 261,000 jobs last month and are creating an average of nearly 407,000 a month this year, ABC News reported, which would make this the second-best hiring year on record since they were first documented in 1940.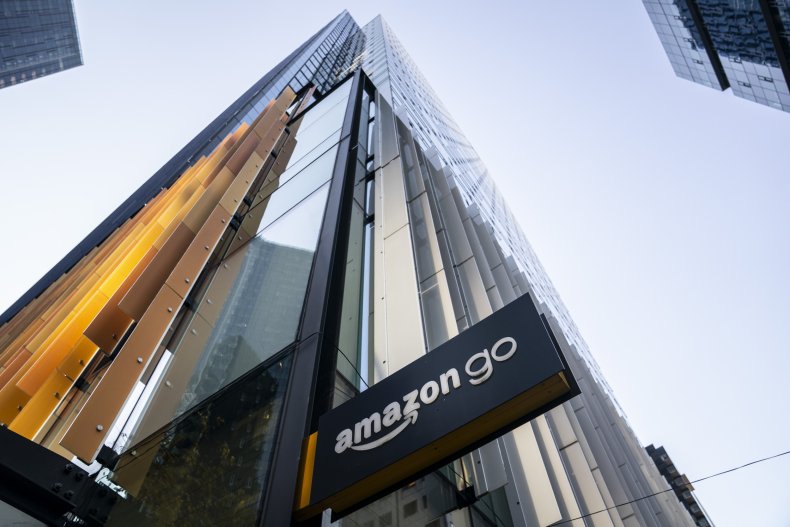 It was described as a worry point for Democrats ahead of the midterms, but inflation dropped shortly after the elections in what is being viewed as potential optimism for the months ahead.
On November 19, Vice President Kamala Harris tweeted that the Biden-Harris administration has created 10 million jobs and that the unemployment rate is "at a near match of a 50-year low."
"We're making historic progress for workers, small businesses and our economy," Harris said.
In Silicon Valley, Meta CEO Mark Zuckerberg recently announced a 13 percent staff reduction and 11,000 layoffs. He attributed it to a slowdown in e-commerce following the COVID-19 pandemic that he did not anticipate.
Amazon is also weighing layoffs as the company's growth slowed post-pandemic to its lowest rate in two decades.
But tech layoffs represent a small portion of the American job market, and economists told Reuters that unemployment claims overall would have to increase some 30,000 to pose a real risk to the economy.
"Any sign of a sustained increase in claims that approaches the break-even level, or that consistent [are] with no monthly job growth, would be cause for concern," said Dante DeAntonio, an economist at Moody's Analytics in West Chester, Pennsylvania. "There is still some room for the labor market to soften without raising a red flag."
Mark Zandi, chief economist of Moody's Analytics, told Newsweek that the new numbers should be taken "with a grain of salt" due to holiday and seasonal adjustments.
He agreed that if numbers rise to about 275,000 unemployment claims, that equates to a certain consistency of little job growth. If numbers climb as high as 325,000, it is consistent with a recession.
The 275,000 number is important, Zandi said, because it's a demarcation between no job growth and job declines. Once it's clear that workers are losing jobs, they stop spending.
And although the tech sector is one smaller facet of the overall labor market, he said going from rapid growth to big job declines is a "big swing and symptomatic and an early warning of throttling back in the labor market." Another weak sector is consumer finance due to higher interest rates.
Last week, University of Michigan economists said that if "the October surprise slowdown" in inflation proves durable, the Federal Reserve will have a chance to deliver "a soft landing."
They expressed hesitance due to an up-and-down economy, cautioning against premature "sighs of relief."
"We expect monthly inflation to tick back up in the next few months," the economists said in their outlook. "As a result, we judge that the Fed will have to keep raising the federal funds rate through mid-2023, and it will likely take a mild recession to drive inflation down for good."
The Federal Reserve has raised rates multiple times in 2022, going from practically zero to the 3.75 percent to 4 percent range following another hike in November.
The housing market continues to be watched closely. Home prices peaked in June and started dropping because of surging mortgage rates.
Robert Rulla, a senior director in Fitch Ratings' corporate finance group, told Newsweek that his expectation is that high rates will continue the next 12 to 18 months or so.
"The Fed's objectives include well-anchored consumer inflation expectations and at this stage, consumers expect the Fed to be successful in moving inflation to the Fed's long-run target, although the process will likely be long and painful," Jeffrey Roach, chief economist for LPL Financial, said in a statement.
Zandi expects the housing mortgage rates to remain around the current 6.5 percent to 7 percent rate moving forward, consistent with the 10-year treasury yield.
The rates "will continue to take a bite out of the housing market," he said.
Update 11/23/22, 4:01 p.m. ET: This story was updated with comment from Mark Zandi.