Jobless Rise, COVID-19 Wave Raise Stakes in $600 Unemployment Bonus Debate
Surging COVID-19 cases have accompanied a rise in jobless claims as lawmakers debate extending the $600 unemployment boost.
Last week, 1,416,000 people filed for unemployment in the United States compared to 1,307,000 the week prior, according to Department of Labor figures.
It was the first time the number of claims has increased week-on-week since March.
The rise comes as coronavirus cases continue to swell across the nation, with more than 4 million confirmed instances of COVID-19.
Spikes in some areas in recent weeks have caused reopenings to be paused or the reimplementation of previous restrictions, with such measures denting the return to normality that many businesses had hoped and prepared for.
This potential for further economic damage, teamed with the already swelling jobless figures, throws further focus upon lawmakers' decision making over the weekly $600 unemployment boost.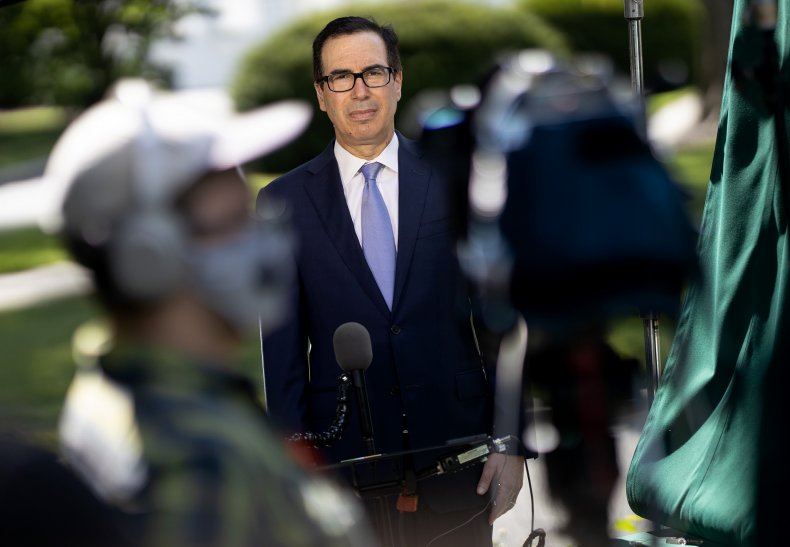 The CARES Act authorized such a rise in benefits, though these are due to end this week. Though the act expires July 31, the benefit is only paid on weeks ending on Saturday or Sunday, meaning this week is scheduled to be the last that includes the $600 boost.
Further relief action is being discussed by Congress, with the Senate GOP formulating proposals having pushed back against the HEROES Act, written by Democrats and passed by the House.
However, there has been indication that this is not expected to pass by the end of the month.
Thoughts are split over the unemployment boost, with varying suggestions on what action should be taken in future. Questions have been raised by Republican lawmakers over the length such action could be taken for and the level at which it is implemented.
One suggestion has been that instead of a flat boosted rate, the support could cover 70 percent of a worker's former salary.
Treasury Secretary Steve Mnuchin said Thursday the enhanced unemployment benefits would be based on "approximately 70 percent wage replacement."
Mnuchin, speaking to CNBC, said: "We're not going to continue in its current form, because we're not going to pay people more money to stay at home than work. But we want to make sure that the people that are out there that can't find jobs do get a reasonable wage replacement. So it will be based on approximately 70 percent wage replacement. And we're also gonna have a lot of tax credits to incentivize companies to hire people."
Mnuchin spoke of a need for bipartisan support, which comes with House Speaker Nancy Pelosi (D-CA) having stated she wants to keep the $600 boost in place.
"I go to the table with the commitment to the $600," she said.
"Why do they have to make a fuss over $600 which means a lot to many working families in our country?"
As well as questions over the unemployment enhancement, there also remain questions over the potential for further direct payments in the form of stimulus checks, as previously distributed under the CARES Act.
Senate leadership has indicated these will be forthcoming, while the White House is also said to back them. However, parameters may be different on their amount and who is eligible in comparison to the first round.
Newsweek has contacted the Treasury, the White House and Pelosi for further comment on the enhanced unemployment.