Unidentified Objects Downed Over U.S. Could Deliver a Big Win for the GOP
The recent incidents involving unidentified flying objects (UFOs) flying over the United States could deliver a big win for Republican lawmakers who are using the recent Chinese spy balloon incident to advocate for taking defense spending cuts off the table.
After senior administration officials gave a briefing to lawmakers about the spy balloon, Senator Tom Cotton, an Arkansas Republican, told The Hill on Sunday that the U.S. should take every step to "reduce our dependency on China" and "try to build stronger military deterrence against them."
"The entire civilized world should recognize that communist China is probably the greatest threat we've ever faced, more severe than Soviet Russia was because of its economic integration into the West," Cotton said. "I do not think that we should be talking about cutting the defense budget at all right now. If anything, substantial defense increases."
Senate Republican Whip John Thune of South Dakota said having a strong robust national security is "essential to deterring bad behavior."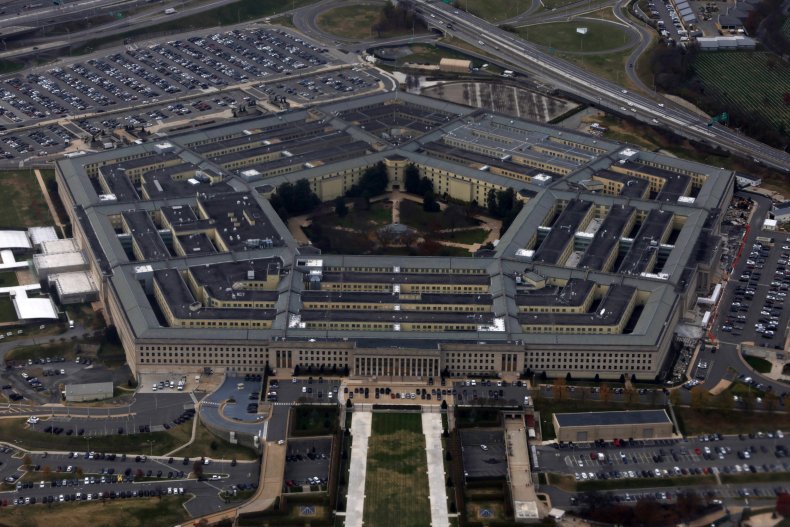 While he told The Hill that it's alright to find savings and do audits to become more efficient, Thune said cutting the defense budget "would be a mistake."
Capital Alpha Partners analyst Byron Callan said the recent balloon incident could limit the reduction of the 2023-24 defense budget, according to an article from Barron's earlier this month.
"Hostile balloons drifting over the heads of Americans may add another element to the debate over defense," he wrote, and added that certain defense contractors may gain from the incident. For example, the U.S. may decide there is a "balloon gap" and choose to field its own fleet, Callan said.
This comes amid reports that the Biden administration is gearing up to ask Congress for the largest-ever U.S. defense budget, according to Politico.
Pentagon Comptroller Michael McCord told the news outlet that he expects the White House's overall fiscal 2024 budget request will be "a bigger number than Congress provided last year."
Lawmakers appropriated $858 billion in national defense funding in December, with Republicans having long-been advocates for a strong military and defense budget.
After reports that House Speaker Kevin McCarthy, a California Republican, was making a deal to cap defense spending to win the House speaker vote, former GOP Representative Liz Cheney of Wyoming said "our nation would suffer" if McCarthy agreed to weaken our national defense.
The GOP has also been critical of defense spending under President Joe Biden, as the administration has spent over a billion dollars in military aid to Ukraine.
Representative Marjorie Taylor Greene, a Georgia Republican, has been critical of the president's focus on Ukraine and Russia, noting that China is the biggest threat to the U.S. She recently said the country should "stop funding war in Ukraine," adding that taxpayer money should only be spent on "defending out homeland."
Over the past few weeks, the Defense Department has reported several objects flying through American airspace, including what they described as a Chinese surveillance balloon.
Many Republicans were critical of the Biden administration for what they believed was a delayed response to the balloon, saying the delay allowed China to obtain vital military information from sensitive sites across the U.S.
Representative Lauren Boebert, a Colorado Republican, called Biden on Monday "the weakest leader our country has ever known."
She also tweeted this past Saturday that with leaders such as Biden and Canadian Prime Minister Justin Trudeau, "it should be no surprise foreign adversaries are invading our skies," adding that "projecting weakness has consequences."
On Sunday, the Pentagon said another UFO was shot down over Lake Huron in Michigan.
While the Pentagon has not been able to identify it, they said they have "acted out of an abundance of caution to protect our security and interests."
"In light of the People's Republic of China balloon that we took down last Saturday, we have been more closely scrutinizing our air space at these altitudes, including enhancing our radar, which may at least partly explain the increase in objects that we've detected over the past week," Assistant Secretary of Defense for Homeland Defense and Hemispheric Affairs Melissa Dalton said in a briefing.
She added that the most recent objects "do not pose a kinetic military threat," but that their path in proximity to sensitive Defense Department sites and the altitude that they were flying "could be a hazard to civilian aviation" and, therefore, "raised concerns."
Newsweek has reached out for comment to Senator Thune, Senator Cotton, and Representative Boebert.