Cara Kernodle Reveals Death Penalty Stance For Daughter Xana's Killer
The mother of one of the University of Idaho murder victims has said she does not support the death penalty, but that she wants the accused Bryan Kohberger to "spend the rest of his days in prison"—in stark contrast to the parents of Kaylee Goncalves, who have said they support the notion of him being put to death if found guilty.
Speaking to NewsNation on Thursday, Cara Kernodle was asked about the death penalty by presenter Ashleigh Banfield. The mother of Xana Kernodle, one of the victims, responded: "I want to see him pay for what he's done.
"I'm not interested in a death penalty; that's not who I am, I don't believe in that, but I do believe he should spend the rest of his days in prison."
Kohberger, a 28-year-old Ph.D. student in criminal justice and criminology at Washington State University, has been charged with four counts of first-degree murder and burglary in connection with the slayings of students Goncalves, Kernodle, Madison Mogen and Ethan Chapin in Moscow, Idaho.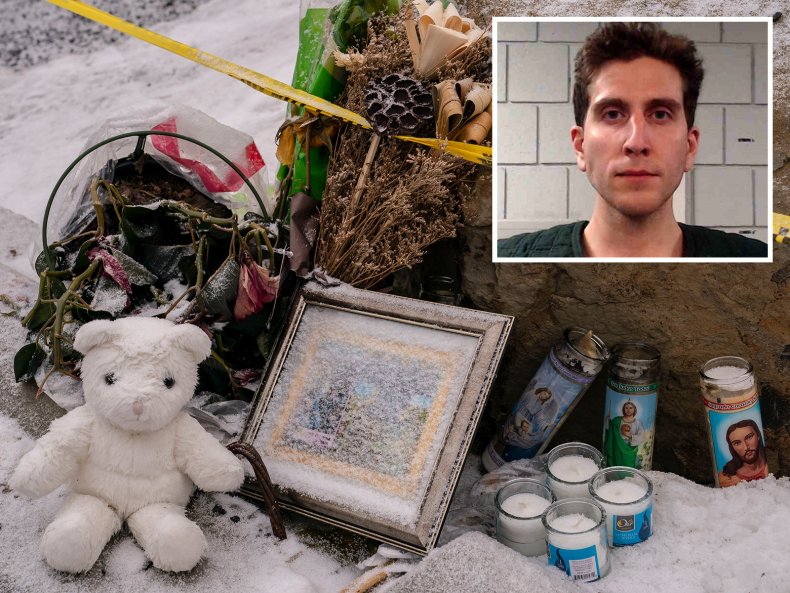 All four were found dead on November 13, 2022 in an off-campus residence the three women shared. Kohberger has maintained his innocence, but has yet to officially enter a plea.
After his initial appearance in an Idaho court on January 5, Kohberger was next seen in the courtroom on January 12. He consented to waive his right to a speedy trial and his preliminary hearing date was set for June 26.
Court documents previously made public show police linked Kohberger to the stabbings using DNA evidence on a knife sheath found in one of the bedrooms of the shared property and GPS signals from his cell phone.
Cara Kernodle—who also goes by the surname Northington—said in her first public interview since the murders that she had yet to decide whether she would attend the trial.
Earlier in January, Kristi and Steve Goncalves told NewsNation in an interview that they were "glad that we live in Idaho," one of 27 states where the death penalty stands. Prosecutors have yet to state whether they intend to pursue a life sentence or capital punishment.
Referencing the former option, Steve Goncalves commented at the time: "That's not a punishment equivalent to being killed. That's God's role, and if you want to play God's role, then you're going to have to go answer to him."
Recent reports suggest that an Instagram account belonging to Kohberger followed the three female victims of the attack, and that he dined at the restaurant where Kernodle and Mogen worked as servers. However, it remains unclear whether he had contact with any of them.
Asked if she had a message for Kohberger, Cara Kernodle said: "I just want to know why. Why did he do this? Why did he take these kids? Why? What did they do to him? Because I can't imagine them doing anything that deserved for him to murder them."
Newsweek has contacted the prosecuting attorney of Latah County, Idaho.