University Professor Argues White Evangelicals 'May End Up Killing Us All' During Racism Panel
A university professor argued during a recent webinar at the University of Virginia that white evangelical Christians "may end up killing us all," accusing the religious demographic of supporting racism, sexism and homophobia.
The remarks came from Anthea Butler, an associate professor of religious and Africana studies at the University of Pennsylvania, during an April 6 webinar entitled White Evangelical Racism: The Politics of Morality in America hosted by the University of Virginia.
Butler's new book, titled the same as the webinar, examines the intersection between white evangelical beliefs and their politics, while also shedding light on why many in the religious community align with former President Donald Trump and the Republican Party.
"As much as I hate to say this, I'm going to put it this way, if evangelicals don't change, they pose an existential crisis to us all," Butler said during the virtual panel discussion, according to a video recording posted online.
"They have divided the nation politically. They don't want to believe in climate change. They don't want to get vaccines ... they are part and parcel of the reason why we cannot move forward, because they say they have religious beliefs but this is religious recalcitrance. It is not something that is about belief, is not what they believe theologically. It is about a positionality that they have, that they have chosen to have that is taking us all over the brink," she said.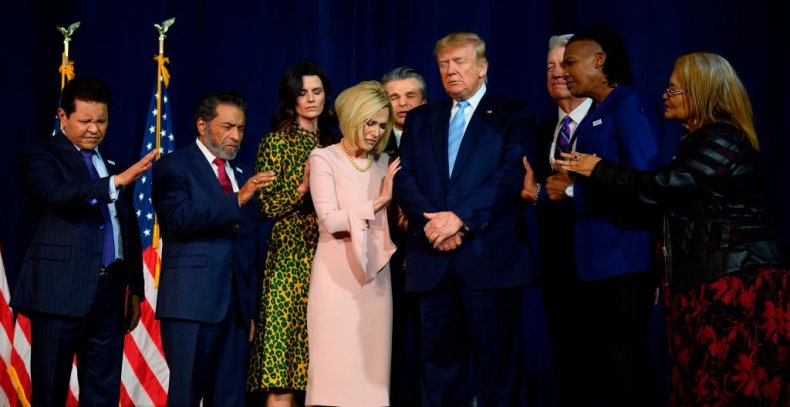 "And because they are being selfish and because they don't care, their racism, their sexism, their homophobia, their lack of belief in science, lack of belief and common sense may end up killing us all," the professor added.
The College Fix reported on Thursday that some had raised concerns about Butler's remarks as well as some other comments made during the webinar. Some have described it as "school-sponsored hate speech." Although administrators examined the remarks and the concerns, they concluded that no further action was necessary.
"Our Provost and the Dean of the College looked into this and concluded that while the panel raised ideas that could certainly be deemed controversial, it was an entirely appropriate academic endeavor and did not violate any university policy," Brian Coy, a spokesperson for the academic institution, told The College Fix.
"The free exchange of ideas, even if those ideas are controversial, is a core value of the University of Virginia from its very founding. University Leaders are constantly striving to protect that principle, while fostering a civil environment where speech and scholarship advance people's understanding of each other rather than dividing them," the spokesperson said.
Newsweek reached out to the University of Virginia for further comment, but did not immediately receive a response.
Conservative Christians—and particularly white evangelicals—have long been supportive of Republicans and Trump. Exit polling from 2016 and again in 2020 showed that approximately 8 in 10 voters from the religious demographic cast their ballots for Trump. White evangelicals are generally political animated by their opposition to women's reproductive rights, LGBTQ rights and protections for the transgender community.
Survey results published by the conservative American Enterprise Institute in February showed that white evangelical Protestants were more likely than any other group to believe in the baseless QAnon conspiracy theory. Believers in QAnon think that Trump is somehow defending the U.S. against a Satanic-cult of pedophiles made up of top Democrats and Hollywood elites. The AEI poll found that more than a quarter of white evangelicals believe this bizarre conspiracy theory is "mostly" or "completely" true.
Polling has also shown that white evangelicals are one of the groups most skeptical about COVID-19 vaccines. A mid-February survey by Pew Research Forum found that about 45 percent of white evangelicals said they "definitely" or "probably" will not get vaccinated against the virus.
A number of self-described evangelical "prophets" have also repeatedly claimed that Trump continues to be the real president, pushing the former president's baseless claims that the 2020 election was "rigged" or "stolen" by Democrats. This conspiracy theory has been thoroughly debunked, with dozens of election challenges filed by the former president and his supporters failing in state and federal courts.