Twitter Compares Capitol Siege to Scenes From 'Mad Max', Believed To Be Set In 2021
Twitter users reacted with shock to the unfolding events that saw the Capitol stormed on January 6, comparing the events to those of the Australian post-apocalyptic film Mad Max—the story of a lawless society that has turned to violence (and increasingly bizarre costumes.) This followed on from a meme that had been doing the rounds, which falsely claimed that the Mel Gibson film was set in 2021.
On Wednesday, Donald Trump-supporting rioters descended on the Capitol building as the certification of Joe Biden's electoral victory was underway. Some rioters were able to storm the building's rotunda and lawmaker offices. Washington, D.C police chief Robert Contee said in a press conference that four people had died in the riots, with more than 50 people arrested.
Images and videos of the events horrified the nation, with Tonight Show host Jimmy Fallon summing up much of public feeling when he said during his show, "today was not patriotism, today was terrorism."
Twitter was also full of angry and horrified reactions to events as they unfolded—and in typical Twitter style, these events began to be expressed through the medium of memes already circulating on social media site.
Particularly, it was the photos that did the rounds on Twitter of Jake Angeli, the noted QAnon conspiracy theorist and protester known for his horned fur hood and American flag face paint that seemed to remind Twitter of the villains of the Mad Max franchise.
One Twitter user, responded to pictures of Angeli inside the U.S. Senate building by saying, "Mad Max remake f****** sucks." Another simply wrote, "This is some Mad Max s*** going on here—though they compared Angelli's costume to that of singer Jay Kay from band Jamiroquai, known for his spiked fur hats.
One Twitter user, for example, posted a picture of Angeli next to an image of Lord Humungus, a character from the second Mad Max movie The Road Warrior. They wrote, "Mad Max was set in 2021, just saying."
This tweet followed on from a meme that has been doing the rounds on Twitter across the last few days claiming that the original Mad Max was set in 2021.
This claim, however, was false. The original 1979 Mad Max opens with a caption that reads "a few years from now," with signposts in the movie dating the action to after 1984—a time when many thought that nuclear war would imminently create a dystopian world.
The script for the third movie Beyond Thunderdome, meanwhile, places it in 2005, and later says the movie is set 15 years after The Road Warrior, itself set three years after Mad Max. This would mean The Road Warrior takes place in 1990, and Mad Max in 1987.
Mad Max: Fury Road, meanwhile, is set in the middle of the 21st century, meaning we are still decades away from catching up with it.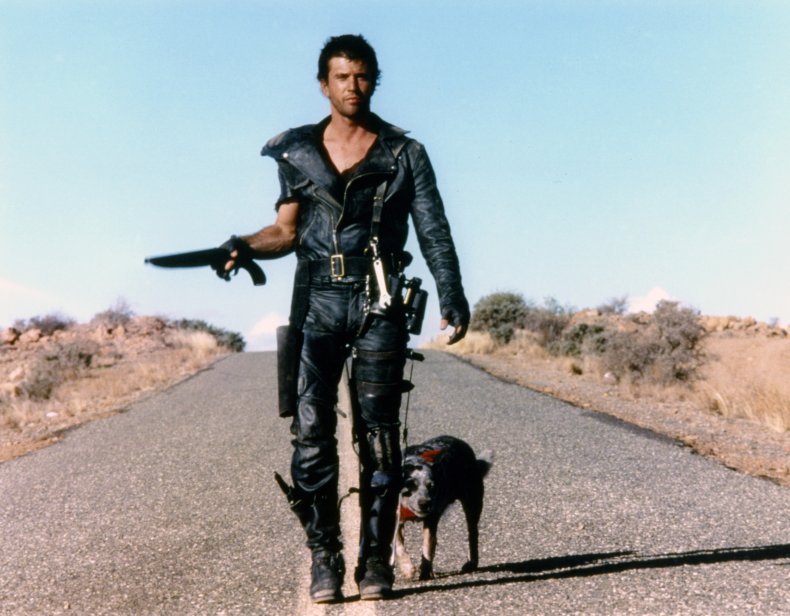 Mad Max director George Miller, however, has said that the mythology of the franchise, which only really develops with The Road Warrior, was inspired by real historical events. Speaking to The Guardian he said: "One of the things that triggered the second Mad Max was an oil strike in Melbourne. It's a very sedate and ultimately easy city but it only took 10 days before the first potshot was fired.
"The only petrol stations that were open were in the middle of the city and could only be used by police and ambulance drivers. People were trying to get in to the front of these very long queues and somebody pulled a gun—and we don't even have a gun culture—didn't fire it at anybody, fired it into the air, but I remember the moment so starkly and It really stuck in my mind."
However, Miller has previously compared the modern political situation to that of his films. Asked by Variety on a red carpet about Donald Trump when he was still a Presidential candidate in March 2016, Miller said, "it feels like a Mad Max world...it's pretty wild."