U.S. to Continue Taiwan Strait Operations After China Challenges Legality
The United States has vowed to stay the course in the Taiwan Strait after the Chinese government mounted a fresh challenge against the regional status quo this week by claiming full jurisdiction over the busy waters.
The strait, which is around 70 nautical miles wide at its narrowest point, separates China and Taiwan. It's a vital sea lane for, among other things, trade and energy imports to and from Japan and South Korea.
In recent years, as a more assertive Beijing has ramped up its fighting talk over its claim to the island, the waterway has hosted warships from the U.S. and its allies—with their regular presence meant to deter the Chinese leadership from a potentially catastrophic military adventure.
"The Taiwan Strait is an international waterway, meaning that the Taiwan Strait is an area where high seas freedoms, including freedom of navigation and overflight, are guaranteed under international law," a U.S. government official told Newsweek in a written statement on Wednesday.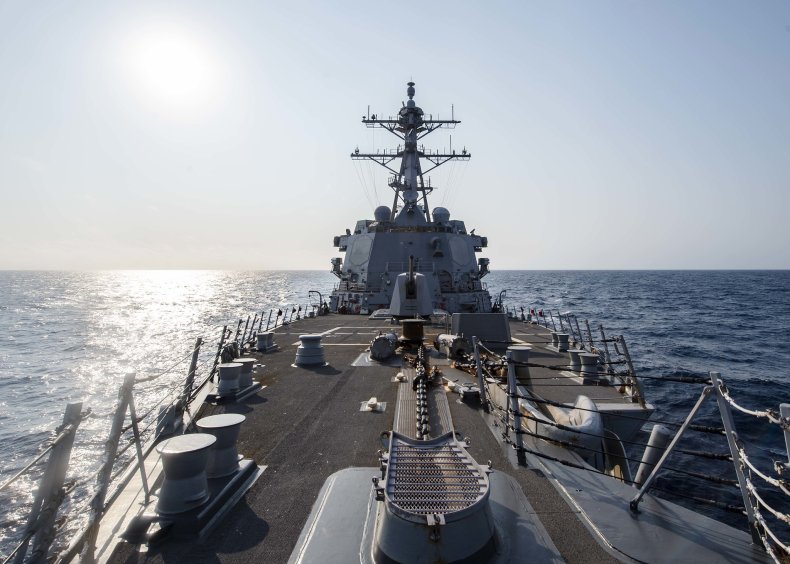 "The world has an abiding interest in peace and stability in the Taiwan Strait, and we consider this central to the security and prosperity of the broader Indo-Pacific region. We are concerned by China's aggressive rhetoric and coercive activity regarding Taiwan," the official said.
"The United States will continue to fly, sail and operate wherever international law allows, and that includes transiting through the Taiwan Strait."
Under the United Nations Convention on the Law of the Sea (UNCLOS), which China has ratified and the U.S. endorses and enforces, foreign vessels have the freedom to navigate the "high seas," known informally as "international waters."
In the Taiwan Strait, UNCLOS grants freedom of navigation within a corridor that's beyond the 12 nautical miles of China or Taiwan's territorial sea. The principle also applies to passage through a coastal state's exclusive economic zone, which extends 200 nautical miles from its territorial sea.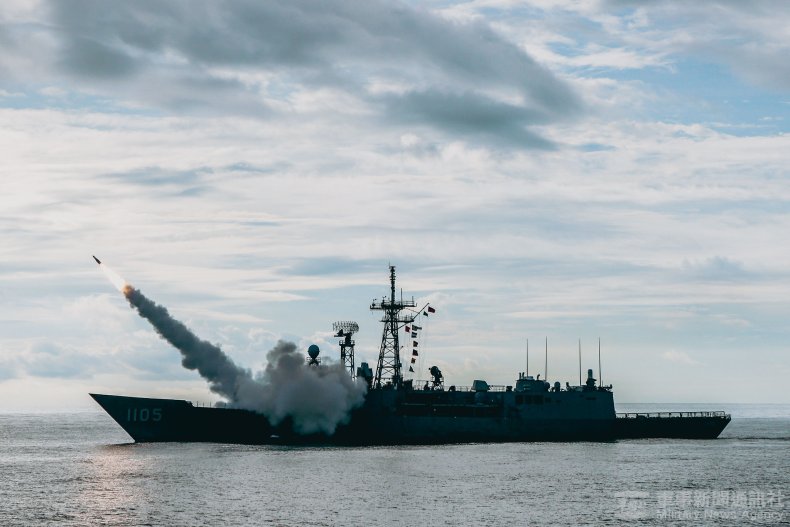 But on Monday, China's Foreign Ministry spokesperson Wang Wenbin challenged that notion in public for the first time, following reports of a similar message having been sent privately to the U.S. government in recent months.
According to Wang, UNCLOS and unspecified Chinese laws grant China jurisdiction over the Taiwan Strait. "It is a false claim when certain countries call the Taiwan Strait 'international waters' in order to find a pretext for manipulating issues related to Taiwan and threatening China's sovereignty and security," he said.
The Beijing official didn't mention Washington by name, but the new challenge to the long-established legal status of the waters under UNCLOS is understood as a wider attempt to stop American-led freedom of navigation operations in the South China Sea as well as U.S. Navy transits through the strait.
Taipei, which rebutted Beijing's claims as a "fallacy" on Tuesday, views both types of operations as conducive to regional peace. "We understand and support the U.S.'s freedom of navigation operations and their benefit to promoting regional peace and stability," said Joanne Ou, Taiwan's Foreign Ministry spokesperson.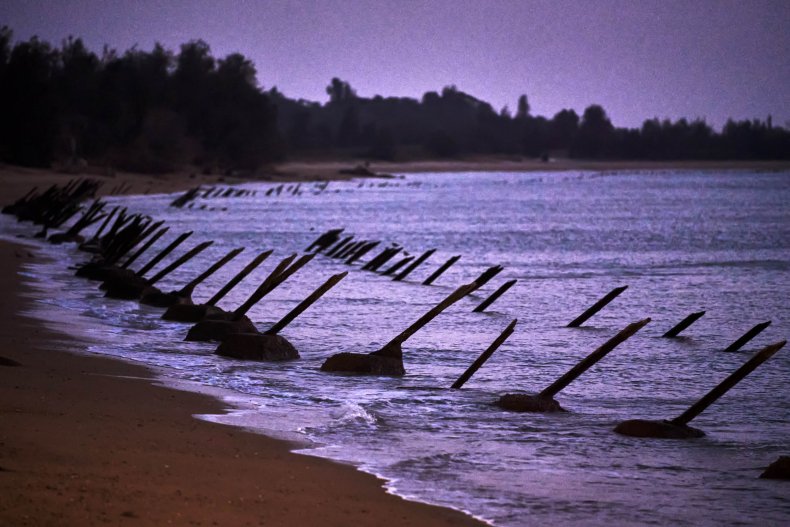 Speaking to PBS NewsHour on Tuesday, Secretary of State Antony Blinken said the U.S. was trying to "shape the environment" in which the Chinese government was making its decisions, in the hope that Beijing will decide against a course of military action.
"But when it comes to Taiwan, we've had a longstanding policy that hasn't changed. There was a status quo that existed, and we've been determined to see that no one unilaterally moves to change that status quo," he said.
"Unfortunately, what we've seen over the last 10 years is China acting more repressively at home and more aggressively abroad, to include actions that it's taken with regard to Taiwan that are potentially dangerous and destabilizing," the secretary said.
The U.S. will maintain its commitment "to make sure that Taiwan has the means to effectively defend itself and ultimately, preferably, to deter any aggression," Blinken said.