U.S. Bans Citizens From Traveling to North Korea For Another Year After Trump Praises Kim Jong Un
The State Department has extended a ban on U.S. citizens traveling to North Korea by another year, less than a day after President Donald Trump praised his personal relationship with strongman leader Kim Jong Un.
Citing continued concern for the possible arrest and long-term detention of U.S. nationals visiting the country, the State Department said the initial one-year ban, which was set to expire Friday, would now be extended until August 31, 2019, Reuters reported.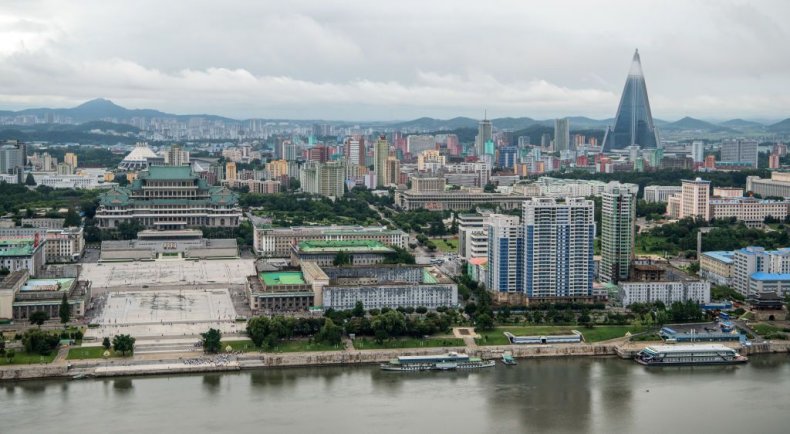 "The safety and security of U.S. citizens overseas is one of our highest priorities," a State Department official said, according to Voice of America. "The travel warning for North Korea remains in place — the Department of State strongly warns U.S. citizens not to travel to North Korea."
Under the travel ban, U.S. passport holders are forbidden from entering North Korea, unless they are journalists, humanitarian workers or promoting U.S. national interests. Pyongyang responded to the initial ban by calling it "childish" and saying: "there isn't any reason for the foreigners to feel threat to their safety."
The ban's extension comes after Trump yesterday tweeted out a "STATEMENT FROM THE WHITE HOUSE" emphasizing his "very good and warm" relationship with Kim Jong Un. In the days since the historic Singapore summit between Trump and Kim, the president has consistently spoken positively of his North Korean counterpart, emphasizing improving ties.
During the meeting, Kim allegedly promised to curb his country's nuclear program and work toward full denuclearization of the Korean peninsula. However, conflicting reports from watchdogs and intelligence agencies have cast doubt on the seriousness of such promises. Trump has maintained an optimistic tone about the success of the summit, but last week the president asked Secretary of State Mike Pompeo to cancel a follow-up trip to negotiate in Pyongyang.
"I feel we are not making sufficient progress with respect to the denuclearization of the Korean Peninsula,"Trump explained in a tweet. However, he concluded the message by sending his "warmest regards and respect to Chairman Kim," and added, "I look forward to seeing him soon!"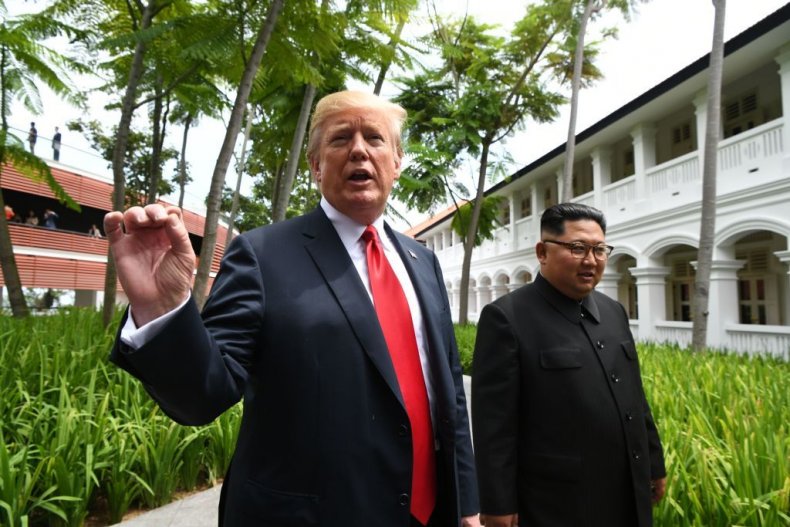 North Korean media has expressed concerns that that U.S. is "double-dealing" and potentially planning an invasion.
"[The U.S.] is busy staging secret drills involving man-killing special units while having a dialogue with a smile on its face. The U.S. would be sadly mistaken if it thinks that it can browbeat someone through trite 'gunboat diplomacy,' which it used to employ as an almighty weapon in the past and attain its sinister intention," the country's Rodong Sinmun newspaper wrote on Sunday.