With U.S. and North Korea Deal Unlikely This Year, China and Russia Take Matters Into Their Own Hands
As the United States was set to ignore a North Korean deadline to advance their oft-stalled peace process, fellow permanent United Nations Security Council members Russia and China offered up a draft resolution to partially relieve Pyongyang of international sanctions.
Beijing and Moscow's proposal, which was circulated Monday, included a commitment to diplomacy involving not only the U.S. and North Korea, China and Russia as well as South Korea and Japan⁠—a grouping known as the Six-Party Talks first launched in response to Pyongyang's first nuclear weapons test in 2003. Also included was an affirmation to the denuclearization of the Korean Peninsula and a plan to lift certain U.N.-imposed restrictions on North Korea regarding the flow of humanitarian goods and certain other industries.
Speaking to reporters in Beijing, Chinese Foreign Ministry spokesperson Geng Shuang said Tuesday that his country "hopes the Security Council members will stay united, honor our historical responsibilities, support the draft resolution proposed by China and Russia and jointly work for political settlement of the Peninsula issue."
Vladimir Dzhabarov, first deputy chair of the Russian lower house of parliament's foreign affairs committee, said the resolution could "also help improve relations" between the U.S. and North Korea, according to the state-run Tass Russian News Agency.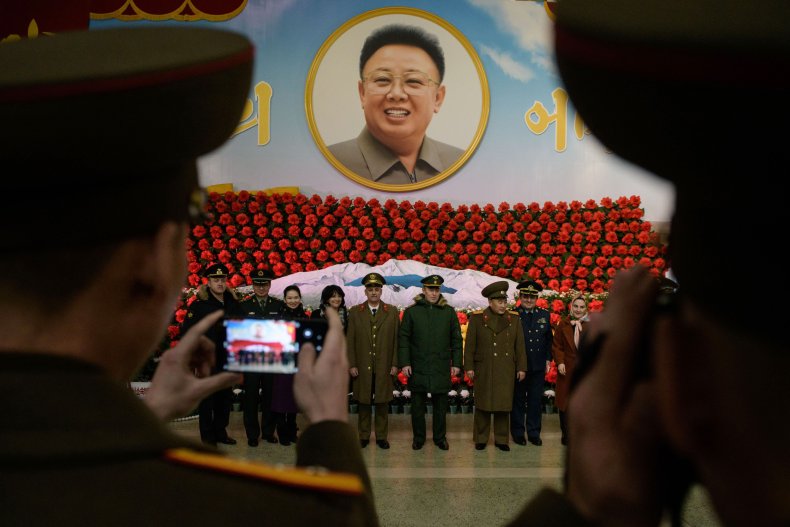 Washington was unlikely to back the rival bloc's move, which has not yet been put to a vote. Reuters cited an unnamed State Department official Tuesday as saying that the proposal was premature as North Korea is still "threatening to conduct an escalated provocation, refusing to meet to discuss denuclearization, and continuing to maintain and advance its prohibited weapons of mass destruction and ballistic missile programs."
Back in Pyongyang, the country's state-run media carried no official comment on the state of talks Tuesday as supreme leader Kim Jong Un visited Kumsusan Palace of the Sun to mark the death of his father and predecessor eight years ago. After negotiations broke down at February's bilateral summit with President Donald Trump in Vietnam, the young ruler announced in April that he sought a deal by the end of the year.
The two men met again in June and shared positive words, but the latest round of working-level talks fell apart at the Swedish capital of Stockholm in October. With hardly two weeks left in 2019, State Department special representative for North Korea Stephen Biegun declared from South Korea on Monday that "the U.S. does not have a deadline" in reaching a deal.
This came despite increasingly stern warnings issued by North Korean diplomats suggesting that the country was gearing up for some sort of demonstration of force in response to the absence of a deal. Experts have suggested that this so-called "Christmas gift" teased by Kim's officials may be an intercontinental ballistic missile test, something not witnessed in more than two years.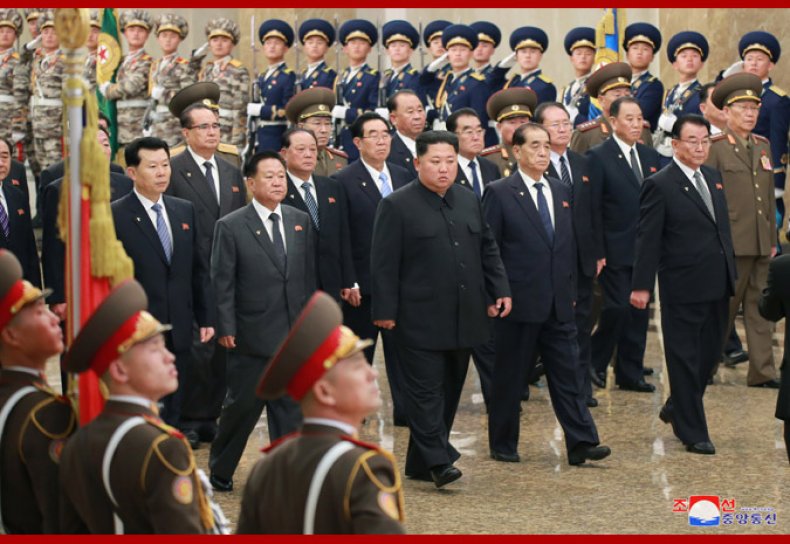 Kim offered a self-imposed moratorium on such launches as a good-will gesture in April of last year, ahead of his first meeting with Trump, and has so far stuck to his word. At the same time, however, he restarted shorter-range weapons tests this year and even fired a rare submarine-launched ballistic missile in October as talks appeared to hit a wall and the Pentagon conducted joint exercises with South Korea.
In Seoul, officials and lawmakers have debated issuing their forms of sanctions relief regarding unilateral restrictions imposed amid a violent flare in tensions with their northern neighbor just over a decade ago. The U.S., however, has called on South Korea not to take such action ahead of deal involving their longtime rival's shuttering of its nuclear weapons program.
Though no inter-Korean summits were held this past year, South Korean President Moon Jae-in accompanied Trump across the border as they met with Kim in June and oversaw more bilateral meetings with North Korea last year than any other South Korean leader since the 1950s war that technically has not ended. The conflict pit the U.S. and U.N.-backed command supporting South Korea against North Korea and its communist allies China and the Soviet Union.
Beijing and Moscow today oppose Pyongyang's nuclear and long-range missile program but have called on Washington to adopt a "double-freeze" approach that would commit to a suspension of joint exercises with Seoul.