U.S. and Russia Tussle for 'Neutrals' With Dueling Visits
U.S. Secretary of State Antony Blinken set off Monday for visits to Kazakhstan, Uzbekistan and India as the U.S. seeks to bolster its influence with nations remaining "neutral" on Russia's ongoing invasion of Ukraine, while Moscow's diplomats and officials look to do the same with visits to Azerbaijan and Algeria.
Blinken's visit will seek inroads in central Asian nations that have traditionally been in Russia's sphere of influence but that have been unsettled by Moscow's military gambit in Ukraine.
The secretary's first stop will be in the Kazakh capital of Astana, where he plans to meet with senior government officials to "deepen bilateral cooperation," according to a State Department press release.
Blinken will then meet with representatives of Kazakhstan, Kyrgyzstan, Tajikistan, Turkmenistan and Uzbekistan, followed by a visit to the Uzbek capital of Tashkent "to further advance our partnership on a range of bilateral and regional issues."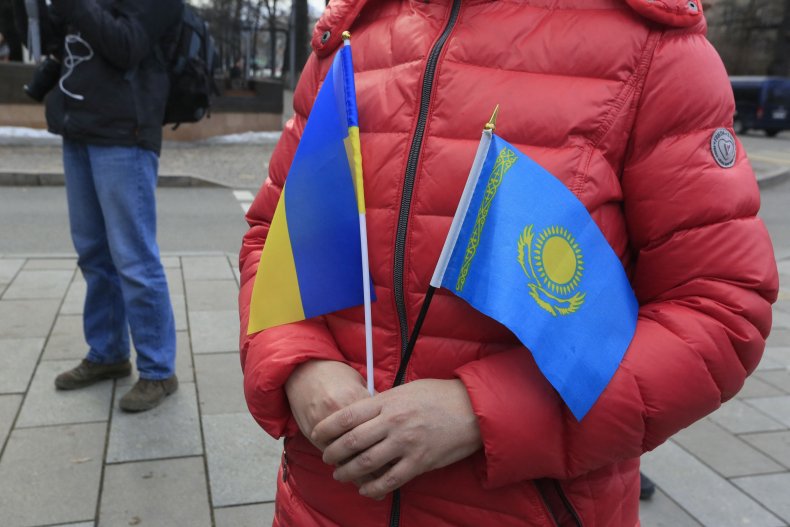 Russia's invasion, now in its second year, is blurring long-established geopolitical fault lines, including in post-Soviet Central Asia. Kazakhstan, for example, has pursued closer ties with the European Union since February 2022 and is now seeking to reduce its oil export dependence on Russia.
In September, Astana refused to recognize Russia's claimed annexation of four partially occupied Ukrainian regions. One senior government official told Reuters the following month that President Kassym-Jomart Tokayev was re-evaluating bilateral ties with Moscow, a significant remark given Moscow's role in putting down serious Kazakh anti-government protests only a month before the Ukraine invasion began.
Tokayev has also spoken with Ukrainian President Volodymyr Zelensky several times and welcomed tens of thousands of Russians fleeing President Vladimir Putin's mobilization order.
Uzbekistan, meanwhile, has warned its citizens about joining Russian armed units fighting in Ukraine, while state media simultaneously avoids most mentions of the escalating conflict.
Tajikistan President Emomali Rahmon scolded Putin at a public meeting in October, accusing the Russian president of not accounting for the interests of Central Asia.
Central Asian nations are caught in a bind, hoping to avoid being tied to Russia's disastrous operation but also wary of undermining ties with Moscow, which still enjoys economic and cultural dominance of the region. The expanding regional reach of China adds another layer of complexity given Beijing's pro-Russian "neutrality" on the war.
India, meanwhile, is still a massive customer for Russian military equipment, and is enjoying low prices on much-needed Russian oil. New Delhi has sent large amounts of humanitarian aid to Ukraine and also called for all nations to respect national sovereignty.
The five Central Asian states and India abstained or did not vote on last week's United Nations General Assembly demanding the withdrawal of Russian forces from Ukraine.
Donald Lu—the most senior American diplomat for South and Central Asia—told reporters that Blinken intends to show that the U.S. is a "reliable partner," but the U.S. does not expect a sudden isolation of Russia.
"It's clear to us that the countries of Central Asia and India have had long, complex relations with Russia," Lu said in a briefing last week. "I don't think they're going to end those relations anytime soon. But we are talking to them about the role that they can play in this conflict."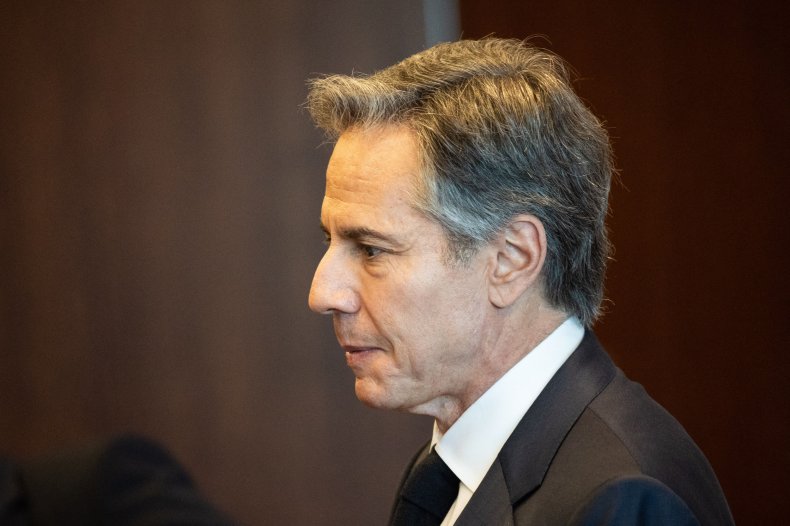 Russian outreach
The Kremlin is dispatching its own representatives to other neutral states this week. Foreign Minister Sergei Lavrov is in Baku, Azerbaijan, where he is expected to meet President Ilham Aliyev and Foreign Minister Jeyhun Bayramov.
Baku-Moscow ties have been strained by the former's repeated attacks on the Armenian-controlled but disputed Nagorno-Karabakh region, more recently despite the presence of Russian peacekeepers. Moscow has proved unable or unwilling to protect Armenia, even though the country is a member of the Russian-led Collective Security Treaty Organization.
Since last February, Baku has expanded ties with the EU, stepping in to help fill the bloc's natural gas deficit as it weans itself off Russian fossil fuels.
Azerbaijan is undertaking somewhat of a balancing act on Ukraine, seeking to avoid direct conflict with Russia while also supplying Kyiv with humanitarian aid and encouraging economic ties with the EU.
With strategic ally Turkey ensconced in the NATO camp—even if interalliance relations are not always cordial—Baku might be looking to keep Moscow at arm's length.
Still, its UN representatives did not take part in last week's UN vote demanding Russia's withdrawal from Ukraine. Plus, high-profile visits of U.S. lawmakers to Armenia—like that of then-Speaker Nancy Pelosi in September—hint at possible future tensions between Washington, D.C., and the authoritarian government in Baku.
Security Council chief Nikolai Patrushev—often cited as one of the more hawkish influences on Putin—is traveling to Algeria where he will "hold a number of meetings on the issues of Russia-Algerian security cooperation," according to a Security Council statement quoted by the state-run Tass news agency.
Algeria, sympathetic to the communist bloc during the Cold War and a longtime customer of Russian military equipment, abstained on last week's UN vote on Ukraine while also announcing the reopening of the national mission in Kyiv.
Algiers also stands to benefit from the West's energy hunger given its natural gas reserves. But closer U.S. ties with Morocco—driven in part by Rabat's normalization of ties with Israel—poses problems, given Algeria's long-running backing for the Polisario Front which claims sovereignty over the disputed Western Sahara territory. The U.S. recognized Morocco's claim over the area in 2021.
Algeria's neutrality on Ukraine has prompted some U.S. lawmakers to demand action. A group of GOP politicians led by Representative Lisa McClain, a Michigan Republican, in September accused Algiers of "diplomatic support for Putin's tyrannical regime" and called for sanctions.