What Next for the Russia-Ukraine War?
The second year of Russia's full-scale invasion of Ukraine—its second bout of aggression against its neighbor since 2014—will begin with intense fighting along the length of the southern and eastern fronts.
Russian units are desperate for victories as Moscow seeks to salvage any success from its catastrophic military gambit. Ukraine and President Volodymyr Zelensky's government have survived against the odds, and armed with increasingly advanced NATO weaponry, see 2023 as the year of victory.
Russia is thought to have already started its spring offensive, hoping to seize control of the rest of the eastern Donetsk and Luhansk regions, though few analysts believe President Vladimir Putin's forces have the training, supplies, or combined arms support to do so.
Ukraine's defenders are hoping to inflict as much pain on the Russians as possible while preparing their own counteroffensive. Kyiv's spring attack might focus on the southern front, seeking to cut Russia's land access to Crimea, or look to seize back control of parts of Donbas lost since 2022.
There is no hope for peace talks, with neither side willing to make concessions. Battlefield events will determine whether negotiations will be revived later in the year, and on whose terms.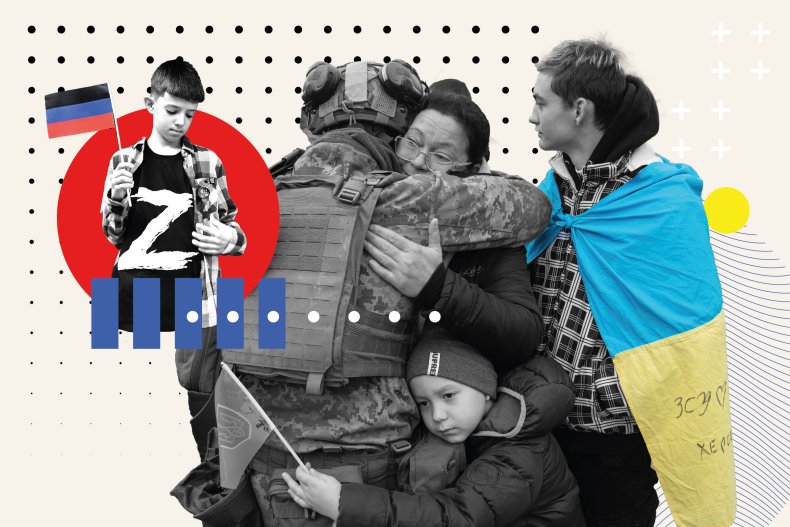 Russia's Spring Offensive
The coming months are expected to bring an operationally underwhelming but costly Russian spring offensive, which will most likely fail to seize the entire Donbas region.
"The kind of feedback that we're getting from Ukrainian generals and also from Western defense analysts is that it was probably rushed, that it was launched before they were truly ready, before the mobilized reservists who are being brought in to bring units back up to strength had a chance to integrate with the new units," Mark Galeotti, author of Putin's Wars: from Chechnya to Ukraine, told Newsweek.
"I think their anticipation is they'll make some gains, but I don't really think that they honestly believe that they will be able to push to the whole of the Donbas," Galeotti, a senior associate fellow at the Royal United Services Institute, based in London, added. "If they did, then they would try and basically lock them down and freeze the conflict there."
"More than anything else, the campaign is there to demonstrate that the war is not ending, and essentially that Ukraine—and most importantly the West—can expect this to last."
Oleg Ignatov, think tank Crisis Group's senior analyst for Russia, agreed that all signs pointed to the Kremlin settling in for a long war. "At the same time, the goal hasn't changed," Ignatov said. "They still want negotiations on their own terms."
"Putin will try to pursue this goal by military means, because he doesn't have any options except military options... They still bet on the West backing down, agreeing to negotiate with them.
"It means that the strategy will be to increase this price for Ukraine and for the West. That was the strategy of last year, and I don't see any change."
The spring offensive, Ignatov said, will look "to create maximum negative conditions for the Ukrainian army, to achieve local victories, to show that resistance is meaningless and that everybody should agree on Russia's conditions. And their conditions are to, first of all, recognize the annexations and Russian control over Ukrainian regions."
The potential failure of the new offensive does not mean Russia's troops will be finished, Galeotti warned. "The Russians should never be underestimated in the defense," he said. "They can be quite dogged, and also in their own way the Russians are learning."
"It's a classic Russian learning experience. It's cobbled together with duct tape. It's clumsy, it's often ugly. But nonetheless, they have been demonstrating the capacity to make certain tactical changes."
Ukraine's 'Counterpunch'
Ukrainian troops will look to weather Russia's offensive while inflicting as many casualties as possible. Then, Kyiv will be hoping to wield its new NATO weapons—if they arrive in time—against a depleted Russian force.
To the south, an offensive towards Melitopol and the Azov sea coast could isolate and besiege Crimea. In the east, losing any more of Luhansk or Donetsk will be a major setback for the Kremlin.
"I don't expect any portion of the Ukrainian frontline to collapse," Mark Voyger, a former special adviser for Russian and Eurasian affairs to then-commander of U.S. Army Europe General Ben Hodges, told Newsweek. "Ukraine looks to be holding back reserves."
"The Ukrainians really have to push by the end of March, and it seems on the other side it's a similar consideration," Voyger—now a non-resident senior fellow at Center for European Analysis and professor at the American University of Kyiv—said. "If the war is still going this time next year, then we are in for a longer military effort, a war of attrition."
"If the Ukrainians receive what they've asked for in sufficiently large numbers, and sooner rather than later—meaning at least some initial armor by March—they may be able to collapse the front, hopefully reach Melitopol and then from there start targeting Crimea and the bridge," Voyger said.
"But if the war is still going on this time next year, that means the West has failed to form a critical mass in time."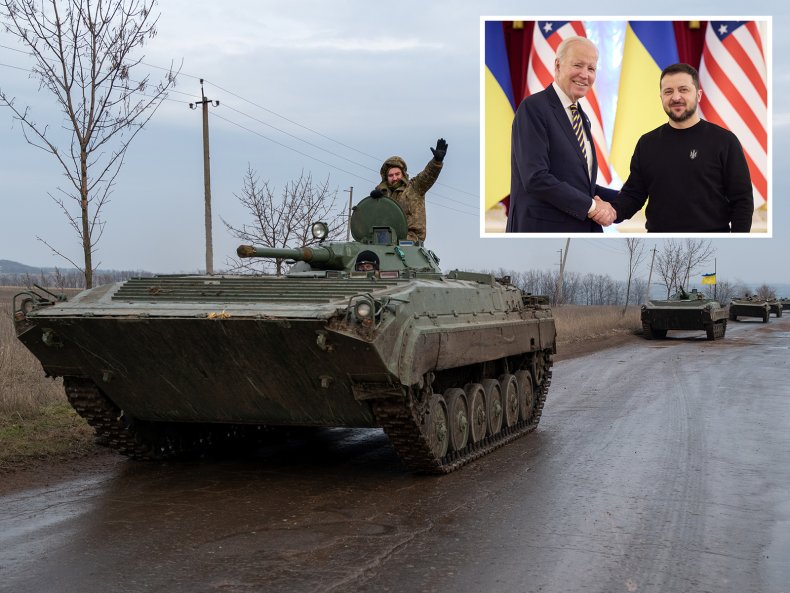 Gustav Gressel, a senior policy fellow at the European Council on Foreign Relations, told Newsweek that spring success for the Ukrainians would set the Russian forces up for a painful fall as they cling to their occupied territories.
"There will be inroads from a Ukrainian counteroffensive and they will lose further territories, and might be pushed back considerably, even threatening the Russian posture on the mainland," Gressel said. "I don't think the Ukrainians will push back all the Russian forces by then, but their troubles will become bigger and bigger."
Ukraine has impressed its Western partners with its initial survival and its subsequent campaigning, its troops showing a flair for maneuver warfare and deception that have kept their Russian enemies guessing. Years of NATO cooperation—now augmented with a flood of weapons—appear to be paying off.
But Anna Kovalenko, a long-time activist who was among the commanders during the Maidan Revolution that unseated the pro-Moscow Ukrainian government in 2014, told Newsweek that Ukraine's military cannot rest on its laurels.
"It is very important for the Ukrainian military command not to succumb to political games or wait for things to be resolved without them," said Kovalenko—who was also a former member of parliament, government official and adviser to successive ministers of defense. "Currently there are no prospects for political negotiations. Everything is really determined on the battlefield."
"The task of the Ukrainian military-political command is to build a system. Order beats class and in long-term wars it is very important. Last year shows that there is a need to fix things like the training system for troops, especially in territorial defense; the system for studying and implementing combat experience; the supply and logistics system; and the internal control system, which will significantly reduce corruption risks."
Ukraine is thought to have suffered some 100,000 dead and wounded since the full-scale invasion began. Manpower is always a pressing problem in large-scale wars, and Kovalenko said Kyiv must make the best use of its fresh troops.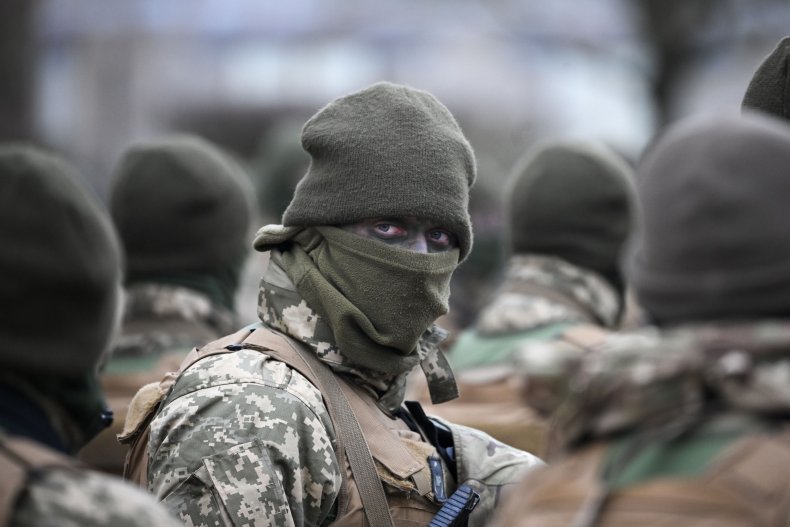 "Last year shows it makes sense for the military command to reconsider the role and use of other defense and security forces in organizing the country's defense, and to prepare the most important thing: reserves and more reserves," she explained.
"In Ukraine, everyone is fighting, in the Russian Federation only those who could not escape the army [are fighting]. This seriously changes the proportion of forces on the battlefield. Our people's fighting spirit is a source of national pride."
The sooner Western heavy weapons arrive, the more destruction Ukraine can wreak on the nascent Russian offensive, Kovalenko said.
"The whole front line is very lively now, and it can go on like this for years, each side moving forward where it can. The Russians are advancing quite slowly, suffering huge losses."
"The sooner we arm ourselves with a range of tanks, combat vehicles and aircraft—and the spare parts and specialist knowledge needed for them—and establish the production or co-production of large-caliber ammunition, the more difficult it will be for the Russians to advance. Regular military failures can also definitely stop them."
Inside the Kremlin
Ukrainian or Western hopes of Putin's sudden loss of power—whether by revolution, coup, or mystery illness—have so far proved unfounded. The Kremlin retains a solid grip on power with little internal organized opposition to its beleaguered "special military operation."
Simmering conflicts between oligarchs and top officials hint at the constant struggle for influence within Putin's elite, though the combatants have taken care not to drag the presient into their squabbles.
Meanwhile, Putin appears to have been doubling down on his war.
"If you look at the changes that have taken place inside Russia—the militarization of the economy, the militarization of society—these are things you do because you are planning or anticipating a war that lasts years rather than months," Galeotti said. "It's a long-term political war, more than anything else."
"They are basically hoping that they can split and demoralize the West enough that it begins to think about scaling down its support for Ukraine—which would put Kyiv in a very tough position—and put pressure on Kyiv to make some kind of an ugly deal with Russia."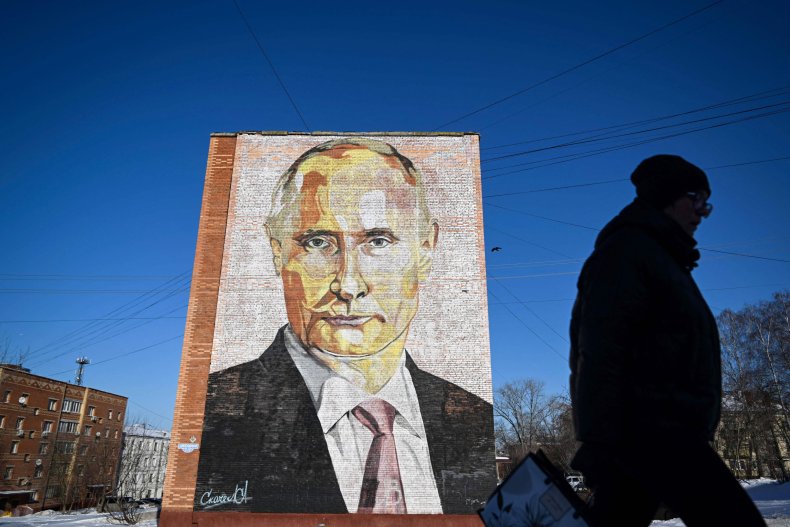 Moscow is yet to announce its next round of mobilization despite predictions of its imminence from Ukraine. Ignatov suggested the Kremlin might stop short of pivoting to a "total war."
"They still want to get what they want using quite limited resources, and that's the big challenge for them," he said. "They have very big ambitions, but they are not ready to use maximum resources, to mobilize maximal forces, to mobilize the economy, to enter the mode of total war."
Battlefield developments might yet change the Kremlin's calculus. "If the Russians find themselves in a position where, let's say they lose Melitopol and the land bridge to Crimea, then they might have to begin to recalculate," Galeotti said.
"If they do manage to hold, then I think they'll be a settling into the long term, feeding the war with enough people to keep it going rather than necessarily [dealing] some kind of grand hammer blow. We're not necessarily going to see the mobilization of half a million soldiers."
The Kremlin has suppressed any organized opposition to its war. Thousands of Russians who took to the streets were arrested and jailed, while many who opposed the invasion are likely among the hundreds of thousands who fled the first round of mobilization. Still, the disruption of the war has perturbed many.
"There is considerable dissatisfaction with what's going on amongst a whole variety of sectors," Galeotti said. "That ranges from the relatively liberal technocrats who just think this is a stupid, meaningless war and they're having to basically pick up the pieces, through to the nationalist security elites who are just thinking that this is burning through our capacity and it's demonstrating our failures, that it's embarrassing."
But it will take a major event for powerful dissenters to break rank, Galeotti said. "It's the usual first mover dilemma; who's actually going to do something about it?"
"I think this year what happens is that the system gets more and more brittle. There's more and more resentment within the elite, resentment within the masses, and we're beginning to see low-level protest."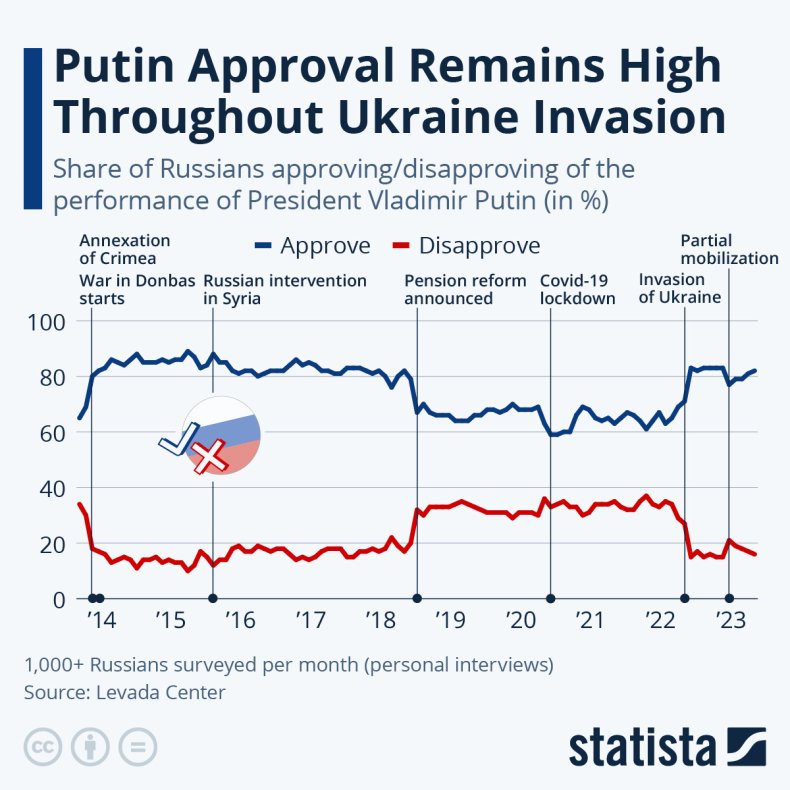 "It's always going to be driven by economic issues. It's not going to be politics at the beginning. From the elites' point of view, the state's point of view, they're desperate to keep these protests limited in size, but also limited geographically so they can just focus on each one individually. The big nightmare is if you start getting big protests, and one protest galvanizing another.
"This year it's controllable, so long as things move slowly. It's the capacity to deal with a sudden unexpected crisis that I think is going to be the real issue. What if Putin falls very ill, so much so that he is incapacitated for a period of months?...What if there is a true collapse of the battle lines in Ukraine?... What if there is something that tips a regional economy into absolute systemic collapse, and that therefore has a cascading effect on others?
"The elite is essentially opportunistic, and it's already concerned that maybe this is not necessarily the right horse to back anymore. But it doesn't have another horse."
NATO's War
The Kremlin has framed its invasion as a war against the "collective West." Moscow does not consider Ukraine an independent adversary nor a suitable negotiator. Putin's plan is to outlast NATO, but so far his allied adversaries have shown no signs of giving up.
James Rogers, co-founder of the Council on Geostrategy think tank in London, told Newsweek that NATO's gradual expansion of support for Kyiv has proved successful.
"We've been testing the Russians over the last year or so, particularly the first six months, to see what they would respond to," he said. "They've been degraded over the last year and now we can start providing heavier weapons, safe in the knowledge that the Russians will not escalate in response."
Weapons of mass destruction—particularly nuclear—will continue to loom over the conflict in the coming year, especially if Russia loses more ground and Crimea is put under threat.
Gressel said the West's deepening investment in the conflict might actually help head off nuclear escalation.
"The more the West is in, the higher the stakes are, the more Putin has to calculate, and the more unlikely a nuclear reaction by Russia actually becomes," Gressel said. "Because then Putin has to ask himself: 'What if the West doubles down if they're already so deeply into it?'"
"This is a long-standing fear of Russian military thinking: the West's superiority in a strategic exchange. They have a lot of fear of our conventional strike potential, diminishing Russia's nuclear potential, they have a lot of fear about our missile defense capabilities. In their mind, they are in a staggeringly inferior position if a nuclear showdown does commence."
"For Putin, it's good to use the nuclear threat as long as he knows that it will not end in a showdown."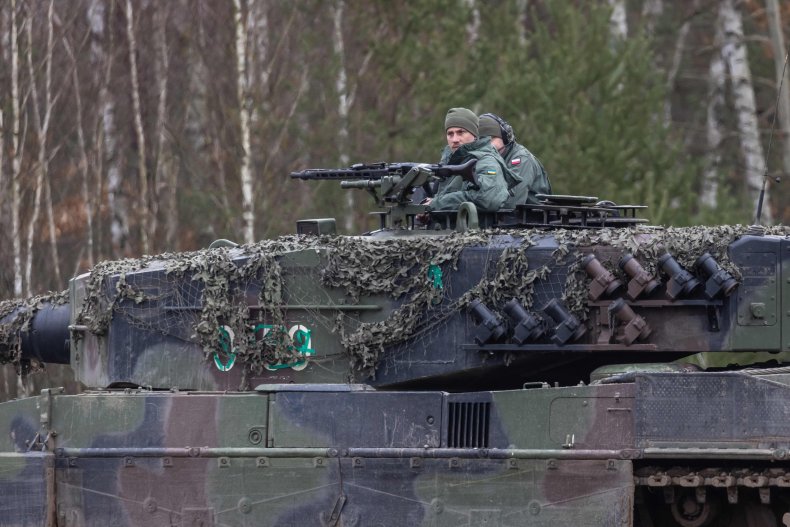 The Crimea Dilemma
U.S. Chairman of the Joint Chiefs of Staff Mark Milley is among those who have raised doubts about Kyiv's ability to retake Crimea—a key war goal for Ukraine that has broad public support. The occupied peninsula looks set to pose difficult questions for Ukraine's enemies and partners alike in the coming year.
"The only thing to be worked out is what victory ultimately looks like for Ukraine, but that also will be decided in no small part by the Ukrainians themselves, based on how the Russians are performing and what the Russians have done to them," Rogers said, noting that Russian atrocities have only deepened the Ukrainian will to fight.
The question of Crimea "is entirely open," Rogers said. "No one really knows what the strategic or operational situation will be like until we get to that point. I would say that at the moment, almost everything is on the table, including the potential recapture of Crimea. But of course, that might change if the situation dictates [it]."
Meanwhile, NATO-EU nations will need to guard against potential cracks in the unified front that Moscow will hope to exploit. French President Emmanuel Macron, for instance, has repeatedly caused consternation among his allies, namely in eastern Europe, when calling for Russia to be "defeated but not crushed," or when saying Moscow should not be humiliated.
"There are still significant factions, particularly on the European continent, in countries that want to see this issue kind of put to bed as quickly as possible and it doesn't necessarily matter how that's achieved," Rogers said.