U.S. Soldier Says Russians Using Twitter to Learn His Ukrainian Location
A U.S. Army veteran who has been documenting his time as a combat volunteer in Ukraine claims Russians are targeting him on Twitter to figure out his location.
After leaving his home in Connecticut, former U.S. Army staff sergeant James Vasquez has live-tweeted his experience on Ukraine's front lines throughout Russia's invasion. Vasquez's Twitter account has amassed over 310,000 followers, with some following him for potentially deceptive purposes.
Vasquez tweeted on Wednesday that Russians have been trying to get the soldier's location from his social media account. While the site lets users share their location with every tweet, some users disable the feature to keep their location private.
"These Dumba** Russians keep tweeting me that Elon Musk has blocked me and I need to put my location on in settings to resolve it," Vasquez wrote on Wednesday.
Since billionaire Elon Musk bought Twitter for $44 billion this week, social media has joked about how the Tesla CEO might change Twitter. There have been no reports verifying that Musk has disabled any Twitter accounts since the acquisition.
Vasquez said the Russians' Musk claim is a laughable attempt to gain his unit's location in Ukraine. He compared the attempt to the car warranty salesmen that call and pry for information.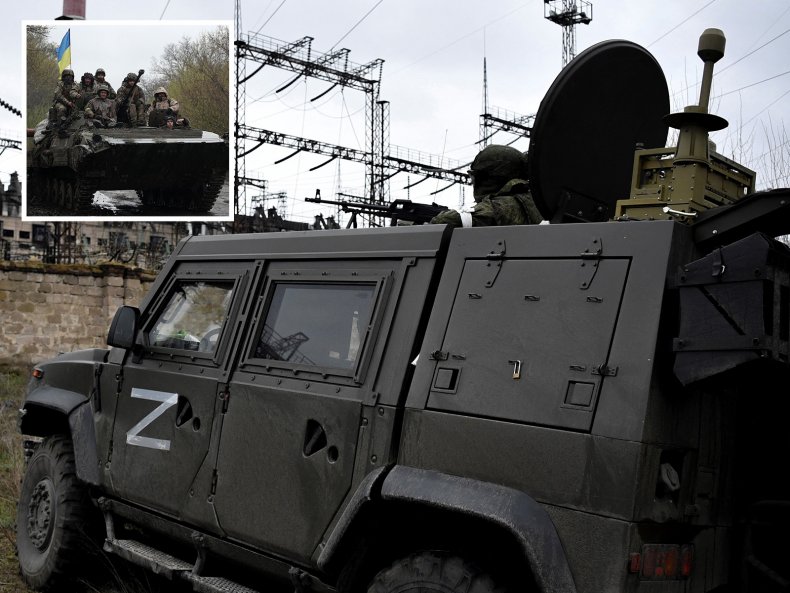 "That is more lame than you have an important message about your car warranty," Vasquez said. "Are we really considering this country a super power?"
However, some people on Twitter don't think it was smart for Vasquez to bring his cell phone to the front lines for fear that the device's location could be obtained another way.
"It's a bad idea for anyone to bring a smartphone into a combat zone, even with GeoLocation turned off," a Twitter user said. "The phone can still be geo located. I know I mentioned that before, but better safe than [killed in action]."
Aside from joking about the messages he has allegedly received from Russians, Vasquez has gained popularity by blogging his way through Ukraine's border, shelling from Russian forces and other scenes from the front lines.
In a viral video posted on Twitter earlier this month, the combat volunteer gave thanks to all those who made it possible for him to travel to Ukraine.
"I want to thank everybody and tell you how much I appreciate all your help and your generosity and your well wishes and your prayers and your donations," Vasquez said in his video. "It's just super overwhelming not just for me but for everybody that I'm here with. So, thank you. Thank you."
Newsweek reached out to Vasquez for comment.