U.S. Strikes Strain Ties with Iraq, Where Anybody Could Be A Target
The United States' recent airstrikes against Iraq were said to target positions of a local militia affiliated with Iran but have instead reportedly killed soldiers, police and a civilian, raising concerns that anyone could be the next casualty of yet another undeclared war in a country long ravaged by conflict.
The U.S. military conducted Thursday what it referred to as "defensive precision strikes" against five alleged weapons storage sites used by the Iran-backed Kataib Hezbollah, a militia blamed for Wednesday's rocket attack that killed two U.S. and one U.K. servicemember north of Baghdad. U.S. Central Command chief General Kenneth McKenzie hailed the operation as a success, showing off imagery of damage inflicted by what he described as "precise weapons carefully calibrated by our weaponeers to achieve maximum effect on the target and minimize collateral damage."
"We believe that the collateral damage is going to be very low," McKenzie told reporters.
But a different story altogether emerged out of Iraq. Shortly after the strikes, the Popular Mobilization Forces, a collective of Iraqi state-sponsored militias that include Kataib Hezbollah, shared with Newsweek reports of not only their positions being struck, but civilian infrastructure as well. The following day, Iraq's Joint Operation Command released the toll.
Members of Kataib Hezbollah's Popular Mobilization Forces 46th Brigade were among the wounded, but the dead included three soldiers of the Iraqi army's 19th Commandos Division, two members of Babil Province's 3rd Emergency Police Regiment and a civilian, reportedly a cook, at Karbala Airport, located in a holy region of Iraq. Several more were injured, with bodies still in the rubble.
The news incited a nation still rattled by January's U.S. assassination of Iranian Revolutionary Guard Quds Force Major General Qassem Soleimani and Iraq's own Popular Mobilization Forces deputy chief Abu Mahdi al-Muhandis at Baghdad International Airport. Thursday's attack, as one Iraqi official told Newsweek, hit much closer to home for most citizens.
"Last time you had military leaders that traveled the region going from capital to capital working the dynamics of the region and heading the Resistance Axis, it's difficult for the average Iraqi to understand their role and relate to them," the official, speaking on the condition of anonymity, told Newsweek. "This time around is different. You had three soldiers, two cops and a chef who unfortunately were killed."
"If people were on the fence on whether targeting Soleimani was a good thing or a bad thing, across the board, people will be against this morning's strike because you did not take out leaders, you did not take out depots, you took out average joes," the official added.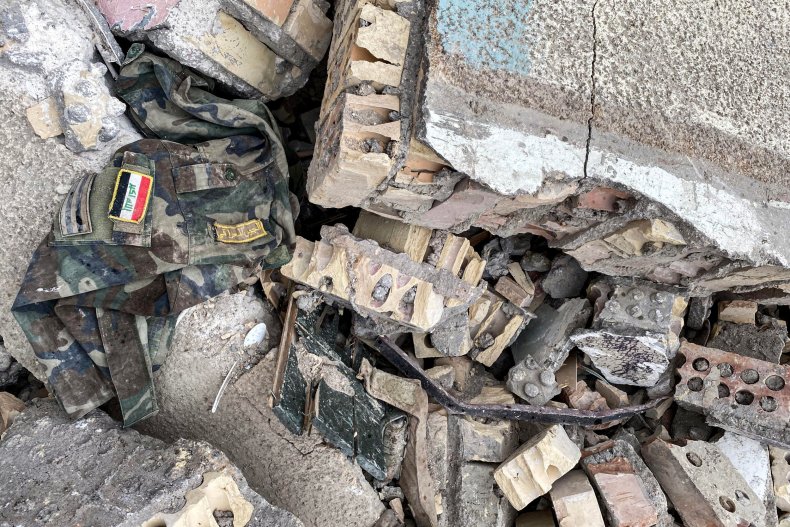 The Ministry of the Interior and Ministry of Defense employ hundreds of thousands of Iraqis who, by and large, depend on the public sector. The Iraqi official told Newsweek that "everyone has a service member" in one of these two ministries, which the U.S. supports. "Almost every single Iraqi household is connected to a cop or a soldier," the official explained, "so the killing of these simple low-level people who are just doing their job is different from the airstrike that took out leaders."
"This was a big mistake by the Americans," the official added.
U.S. Central Command referred Newsweek's request for comment to the Operation Inherent Resolve—Combined Joint Task Force, which did not immediately respond after being contacted by Newsweek.
Husham al-Hashimi, a member of the Baghdad-based expert Iraq Advisory Council, told Newsweek that the casualties, though inadvertent, would likely cast a shadow on ties between the two countries, especially political blocs affiliated with Iraq's Shiite Muslim majority. A number of these factions are affiliated with the Popular Mobilization Forces and some have close ties to Iran as well.
"I think these unintended errors have hollowed the popular and moral gains of the strike, especially in targeting Karbala Airport and killing the civil worker inside the airport," Hashimi said, warning that this outcome "weakened the currents that do not want the pro-Iranian factions to attack the legitimacy of the airstrike and support it."
"Political relations, as far as the Shiite faction goes, will decline to a large level, but relations with Sunnis, Kurds, and minorities will not decline and may be strengthened to fill the void left by Shiite politicians," he said.
Nearly every major figure in Iraq has condemned the strikes from the president to prominent militia leaders and politicians, who already voted to oust U.S. troops in the wake of the strike that killed Soleimani and Muhandis. In a statement sent to Newsweek, the Iraqi Foreign Ministry said it would raise the case with the United Nations, potentially widening a rift between Washington and Baghdad as the latter underwent turmoil on multiple fronts.
Iraq is already beset by internal unrest as anti-government protests resisted suppression by security forces and militias on the streets. The country's opposing political factions have failed to come to consensus in forming a lasting government and many citizens have lost faith in its ability to address rampant corruption, failing infrastructure and growing economic woes.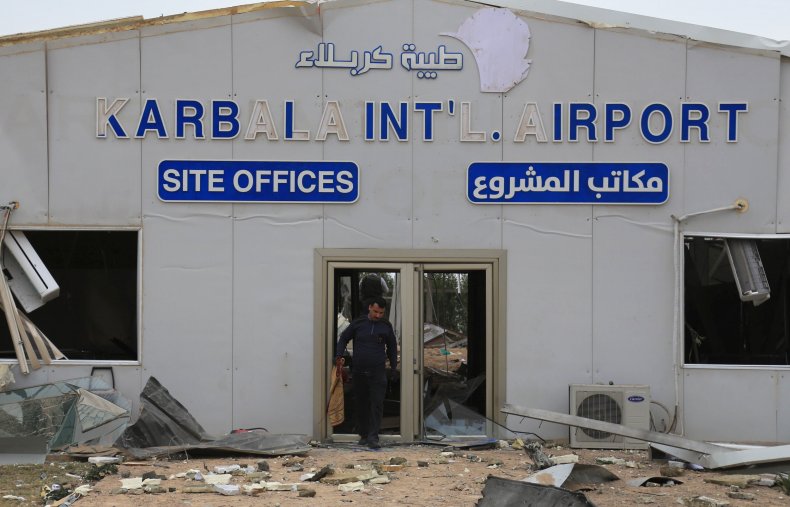 Even with the battle on the street raging, however, the fear of external threats may loom larger for many Iraqis, a significant portion of whom have never known peace.
Washington has acted largely unilaterally in Iraq for nearly three decades, rarely counting the civilian tolls of its military and economic policies. The U.S. first took on the government of Saddam Hussein, then teamed up with the new administration to battle Al-Qaeda and later the Islamic State militant group (ISIS). Now, the U.S. appears to again be acting on its accord against Iran. The Islamic Republic has steadily solidified its influence across the country, where it too seeks to find a strategic ally in an old foe.
Washington and Tehran both backed Baghdad's battle against ISIS, but renewed geopolitical tensions have them once again at odds. Their row has grown increasingly violent in the past year, with Iraq caught in the middle of such events as the Revolutionary Guard missile revenge days after the death of Soleimani and Muhandis. Still, Hashimi told Newsweek, "Nobody wants a war."
Rather than "direct" conflict, he predicted the continuation of "small, controlled battles with Iran's agents in the region." As Friday proved, however, even limited engagements could quickly escalate and civilians may not be spared.
Despite the devastation that ensued, however, some Iraqis see a silver lining in the storm that's settled over the region. "It could have been much worse, I know that and understand that and it could have been more lethal. This was a relatively tame response by the Americans," the Iraqi official told Newsweek, expressing concern about retaliatory militia strikes as well.
"It's the reality of the situation," the official added.