U.S. Teen Pleads Guilty to ISIS-Inspired Plot to Kill Pope Francis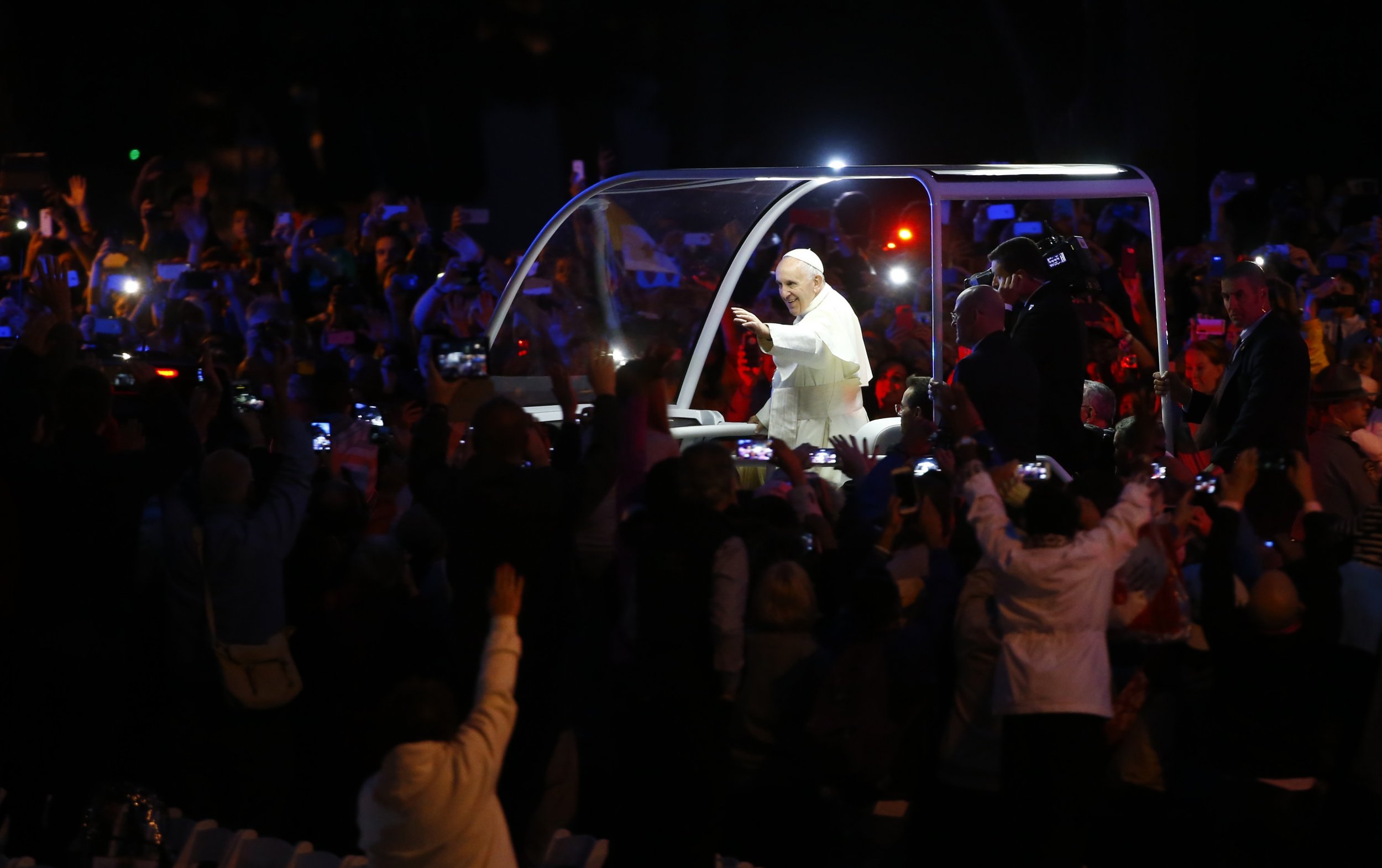 A teenager from New Jersey pleaded guilty Monday to a 2015 assassination plot, inspired by the Islamic State militant group (ISIS) and its focus a high-profile target: Pope Francis.
The pontiff visited the U.S. in 2015, parading in his open 'Popemobile' at a Mass held in the city of Philadelphia, Pennsylvania, on September 27.
The U.S. Justice Department said it was here that Santos Colon, 15 years old at the time, attempted to recruit a sniper to shoot and kill the leader of the Catholic faith, who is revered by more than a billion followers.
Colon's plot failed: the sniper he attempted to recruit was an undercover FBI agent. Authorities arrested him 12 days before the Mass. He plotted the attack in the name of ISIS and took on the alias Ahmad Shakoor, according to court documents. The jihadi group has inspired several attacks on U.S. soil, in San Bernardino, California; Orlando, Florida; and Garland, Texas. It has also released a series of hit lists providing supporters with personal details of U.S. civilians.
"Colon engaged someone he believed would be the sniper, but in reality was an undercover FBI employee. Colon engaged in target reconnaissance with an FBI confidential source and instructed the source to purchase materials to make explosive devices," the Justice Department said in a statement, AFP news agency reported.
Colon, now 17, agreed to a plea bargain and to plead guilty as an adult to the charge of providing material support to an extremist organization, named by court documents as the Islamic State.
He now faces a maximum of 15 years in prison, but authorities will sentence him at a later date so he can receive psychiatric treatment, AFP reported. In his plea, Colon reportedly said he has a history of mental health, having previously stayed at a mental institution.
It remains unclear if Colon, from Lindenwold, New Jersey, communicated with the jihadi group through online channels or if he was inspired by the group's online propaganda.
Unlike his predecessors, Francis prefers to move among adoring crowds in open-top vehicles regardless of security threats attracted to such a high-profile target. Benedict XVI chose a bulletproof "popemobile" for such occasions. The Vatican heightened security after an assassination attempt against John Paul II in 1981. Italy has prevented at least one ISIS-directed plot targeting the Vatican.
ISIS has persecuted Christian populations across the territory it seized in Iraq and Syria from January 2014 onward.
Francis has regularly condemned ISIS's atrocities against minority groups in the Middle East. He represents a symbolic target for the extremist group, which has long declared its ambitions to capture and overrun Rome, the historic capital of the Roman Empire.