U.S. Ukrainian Students Offered Free Tuition After College Cuts Russia Ties
Texas A&M University announced Tuesday that it is offering direct aid, including free tuition, to Ukrainian students at the school.
Texas A&M University System Chancellor John Sharp shared the decision in a memo to the university system's presidents, according to the Houston Chronicle. At least 14 students at the university will qualify for free tuition, fees and "limited" living expenses under a grant program started after 2017's Hurricane Harvey for students suffering significant hardships.
The announcement comes weeks after the school cut ties with Russia, which included ending agreements "to academics, research and intellectual property," the Chronicle reported.
"We must strive to help those at our universities who have been affected by [Russian President Vladimir] Putin's abhorrent actions," Sharp said in the letter, according to the Chronicle. "Our students from Ukraine are in a unique, sad and difficult position as their homeland is under attack, their family members are either fleeing to safety or fighting to save their country's sovereignty. In many cases, our students from Ukraine will no longer have homes to return to, and their parents remain unable to work...or worse."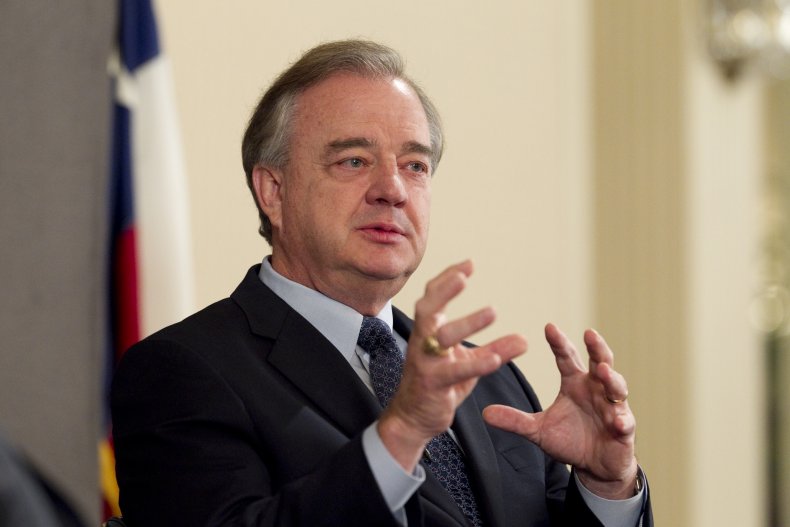 "The first thing we did was we broke all ties with Russia. We had some research contracts, we terminated those," Sharp said in a Tuesday interview with local NBC-affiliated station KAGS-TV. "We terminated all collaboration of any kind with any Russian university or any contact by our university, with anything and in Russia."
Sharp also discussed the various ways the $25,000 "regents" grant program could be used by the Texas A&M students from Ukraine.
"Grants are set up in a way to where they can be used very flexibly in order to help students recover," Sharp told the station. "During Hurricane Harvey, we used it to pay tuition. We used to buy books to replace books, to replace clothes, all kinds of things like that. Whatever it takes to make sure that these Ukrainian students are able to stay in school."
Sharp's memo also said he will be opening university facilities at Texas A&M for professors and additional students who have been displaced due to the war. Within the Texas A&M University System, there are 11 campuses, eight state agencies, a research campus and a health science center.
Sharp also asked the school's presidents to collect the names of students who may be eligible for the grant.
"These students are Aggies. [Alumni and sports teams at Texas A&M are nicknamed "Aggies."] They're us. And so we want to do everything we can to help them," Sharp told KAGS-TV. "Secondarily, we want to send whatever messages we can along with the rest of the country to Vladimir Putin."
Newsweek contacted Texas A&M University for further comment but did not hear back in time for publication.