U.S. 'Will Respond Forcefully' if Russia Continues 'Reckless and Aggressive Actions': Antony Blinken
Secretary of State Antony Blinken asserted that the U.S. will "respond forcefully" to Russia if it continues its "reckless aggressive actions."
The top U.S. diplomat's remarks came just days before President Joe Biden plans to sit down with Russia's President Vladimir Putin for a summit in Geneva, Switzerland, on Wednesday.
Since Biden took office, Russian hackers have been blamed for a series of cyberattacks targeting the U.S. government and infrastructure, while the president has previously said he views Putin as "a killer." At the same time, however, Biden and Putin have emphasized their mutual desire to work together and improve ties if possible.
"This is not going to be a flip the light switch moment," Blinken told CNN on Sunday, discussing the upcoming summit. "What the president is going to make clear to President Putin is that we seek a more stable, predictable relationship with Russia and if so, there are areas where our interests overlap and we may be able to find ways to work together."
Blinken went on to say that "if Russia chooses to continue reckless and aggressive actions, we will respond forcefully as the president's already demonstrated that he would when it comes to election interference or the SolarWinds cyberattack or the attempt to murder Mr. [Alexei] Navalny with a chemical weapon."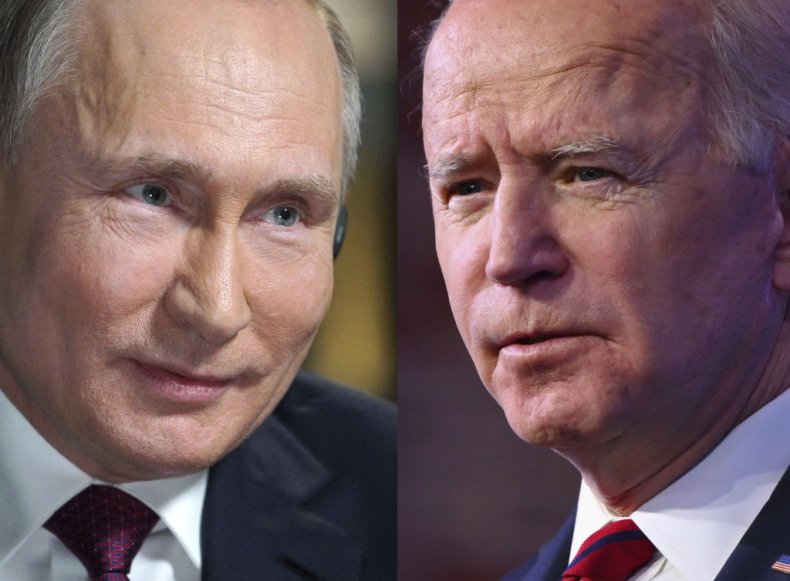 Russian political opposition leader Navalny was poisoned with nerve agent Novichok last August. The U.S. and European allies accused Putin's government of being behind the poisoning and implemented new sanctions in response. Although Navalny was treated and recovered in Germany, he returned to Russia in January and was imprisoned. The Biden administration has condemned Russia's actions toward Navalny, demanding his release.
In a March interview with ABC News, Biden said that he views Putin as "a killer." He also said that the Russian leader would "pay a price" for his government's interference in recent U.S. elections.
But both leaders have emphasized a desire to work together and improve ties as well.
"There is mutual interest," Putin told Rossiya-1 TV in an interview, Russia's Tass news agency reported on Sunday.
The Russian leader said "there are issues where we can effectively work" together.
"If we create mechanisms of work in all these areas after this meeting, it seems to me that it would be good. It could be said that the meeting has been useful," Putin said.
Newsweek reached out to Russia's Ministry of Foreign Affairs for comment on Blinken's remarks, but did not immediately receive a response.