VA GOP Committee Censures Rep. Riggleman Over Officiating Same-Sex Wedding, Criticizing Trump
A Republican committee in Virginia passed a resolution of censure against GOP Representative Denver Riggleman over the weekend for, among other offenses, officiating a same-sex wedding and criticizing President Donald Trump.
In a statement posted to its Facebook account, the Appomattox County Republican Committee said Riggleman betrayed the party:
Now may it be resolved that the Appomattox County Republican Committee censure Denver Riggleman for his betrayal to voters in the 5th District who elected him into office in the first place, for betraying the very morals, principals, and values of the Republican Party, for his petty, immoral, and ludicrous behavior before and after the 5th Congressional District Republican Convention, and for his open consideration to vote for former Vice President Joe Biden instead of President Donald J. Trump.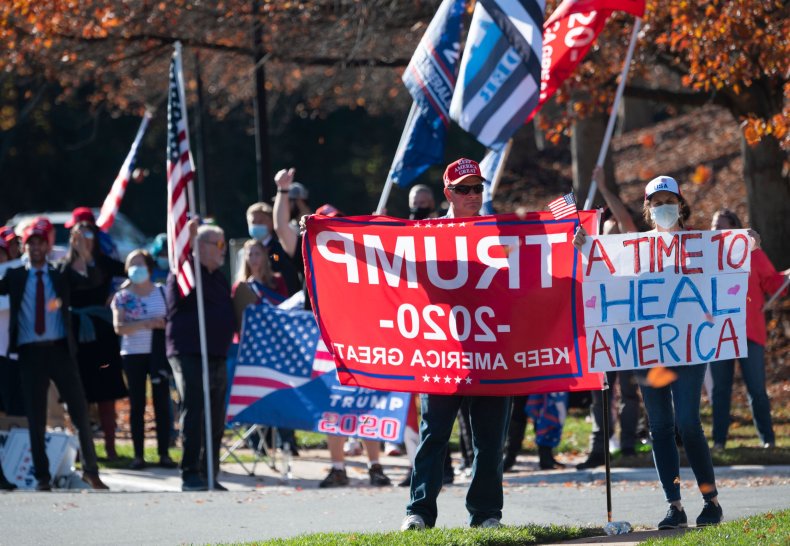 Riggleman reportedly officiated a same-sex wedding for two of his friends in July 2019. The committee claimed the act was "disregarding the concerns for the many Conservative and Christian voters."
In response, Riggleman criticized the committee and supported his belief in marriage equality in a tweet posted Sunday.
"Glad the Republican Party of Virginia finally admits they rig a convention because of the wedding. We already knew this, but here's your sign," said Riggleman.
"I believe in marriage equality and I despise conspiracy theories. I was also censured by the Kraken because I thought it was calamari," the representative continued.
Riggleman lost the district's Republican primaries to opponent Bob Good, who later defeated Democratic candidate Cameron Webb in the 2020 election. Riggleman has criticized Good for supporting Trump's baseless claims of voter fraud, despite raising fraud concerns after his primary loss.
Trump and his allies have continued to push forward with a multitude of lawsuits claiming widespread voter fraud led to President-elect Joe Biden's win, which was cemented on Monday with the Electoral College's vote.
During a farewell address to Congress last week, Riggleman urged voters to reject conspiracy theories regarding the outcome of the presidential election.
"As we transition to a new administration I implore all to consider the sources of information you receive, to fact check diligently," said Riggleman during his 11-minute speech on the House floor.
Last month Riggleman told CNN that people close to him had called him a "traitor" for recognizing Biden's victory.
In an emailed statement to Newsweek Tuesday night, the committee said its "resolution was unanimously passed by the Appomattox County Republican Committee who are passionate about supporting our President Donald J. Trump. We will hold accountable all Republican elected officials to stand by the Virginia Republican Creed and National Republican Platform, and to support all our Republican nominees."
Riggleman didn't respond to Newsweek's request for comment in time for publication.