President Donald Trump reversed course on banning flavored e-cigarettes because he feared it would have an impact on his 2020 election campaign, it has been reported.
Federal regulators had given the go-ahead for the proposed ban, which was aimed at curbing the use of e-cigarettes among millions of teenagers and would have seen candy-, fruit- and mint-flavored vaping products taken off the shelves.
However, Trump wavered and did not sign off on the plan on November 4 due to warnings that it could cost jobs and vape shop owners, as well as customers, would desert him at the ballot box in battleground states, a senior White House official told The Washington Post.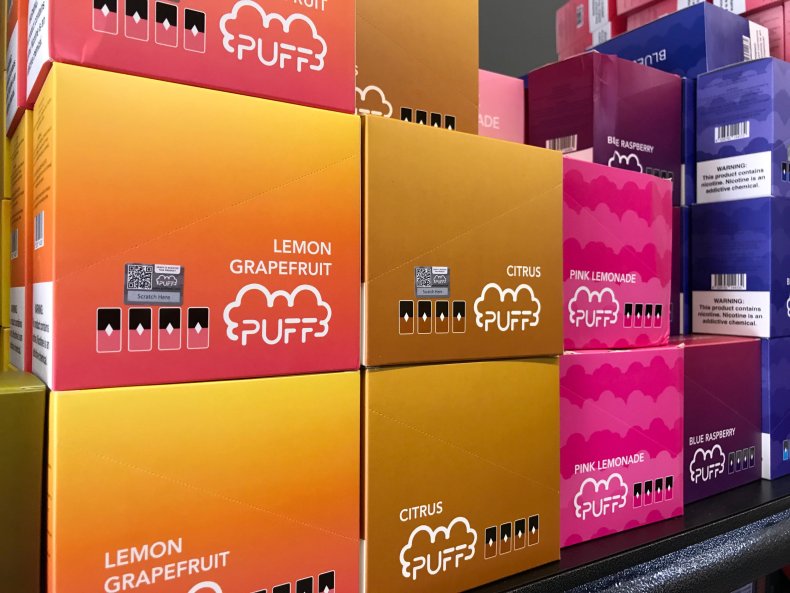 The U-turn followed the prominent #IVapeIVote campaign, whose proponents converged on Washington DC this month warning lawmakers not to ban flavored e-cigarette products.
"He didn't know much about the issue and was just doing it for Melania and Ivanka," the official said, referring to the first lady and the president's daughter.
Last month, Melania Trump expressed her concern at the explosion of young people vaping, after she heard stories from teenagers at a White House "listening session" about their experiences with e-cigarettes.
"We need to be proactive before it gets out of control," she said, according to NBC Washington.
The associate professor of global health policy at the University of North Carolina, Benjamin Mason Meier, slammed the president's reported reversal, tweeting on Sunday: "The President has made a conscious decision to let children die."
"Who would have thought that this President would put his personal electoral gains over the health of the nation?" he added.
Meanwhile, former White House cabinet secretary Chris Lu tweeted: "Once again, Trump backs away from dealing with a serious issue because it might hurt his re-election. First, it was healthcare, then guns and now vaping."
Earlier in November, the Centers for Disease Control and Prevention (CDC) said there have been more than 2,000 cases of vaping-associated illnesses in 49 states.
At least 39 people, many of them young, have died, with a study pointing to vitamin E acetate in illicit vaping products with THC, the main psychoactive component of the cannabis plant.
The White House would not comment on the Post's report about the president's apparent reversal.
"President Trump and this administration are committed to responsibly protecting the health of children. At this time, we are in an ongoing rulemaking process, and I will not speculate on the final outcome," White House spokesperson Judd Deere told the newspaper.
Last week, Trump himself tweeted that he would be meeting with representatives of the vaping industry, medical professionals and state representatives "to come up with an acceptable solution to the Vaping and E-cigarette dilemma."
A compromise Trump is considering might include a ban on flavored e-cigarettes that exempts vape shops, or raising the minimum federal age for buying tobacco products from 18 to 21.
Robin Koval, president of anti-tobacco group Truth Initiative, said: "It appears that politics, not public health, is driving the decisions."
Uncommon Knowledge
Newsweek is committed to challenging conventional wisdom and finding connections in the search for common ground.
Newsweek is committed to challenging conventional wisdom and finding connections in the search for common ground.
About the writer
Brendan Cole is a Newsweek Senior News Reporter based in London, UK. His focus is reporting on Russia and Ukraine. Brendan joined Newsweek in 2018 from the International Business Times. Languages: English, Russian and French.
You can get in touch with Brendan by emailing b.cole@newsweek.com