A senior Venezuelan official told Newsweek his country is prepared to either defend itself against ongoing U.S. hostility or begin talks with the eventual winner of Tuesday's presidential election, no matter who ends up winning the vote.
As the United States prepared to choose between President Donald Trump and Joe Biden, the Venezuelan vice minister of foreign affairs for North America said that Caracas remained neutral in the race. But he said the leftist-led Latin American power did have an interest in what kind of strategy Washington would take under the next president.
"We will not comment on who should win. It is a sovereign decision that can only be made by the people of the United States," Carlos Ron said.
"In more general terms, regardless of who is in the White House in January, our commitment to defending Venezuela's sovereignty and peace remains intact, as well as our disposition to dialogue as long as there is mutual respect," he added.
The Trump administration's current strategy, however, is defined by a "maximum pressure" approach that saw the White House cut ties with Venezuelan President Nicolás Maduro in January 2019 and impose sweeping sanctions on his country's suffering economy, which was already beset by financial crisis.
"Such respect does not exist right now," Ron told Newsweek, "as the U.S. is actively attacking the Venezuelan people by implementing illegal and unilateral coercive measures which submit the people of Venezuela to a collective punishment which is forbidden by international law, with the purpose of forcing a change of government undermining the will of the Venezuelan people."
He said that a diplomatic solution was best for both Washington and Caracas.
"What would be in the interest of both countries and their people is that U.S. government officials change their policy from one of aggression to a return to diplomacy," Ron said.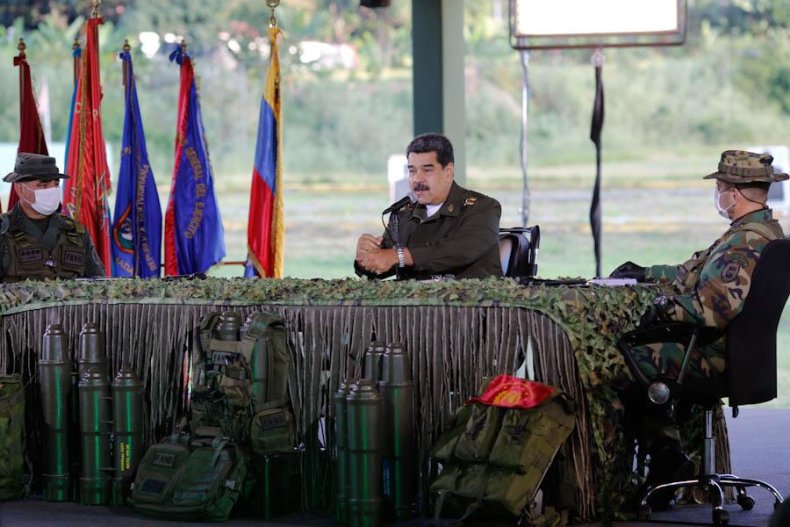 Caracas' embassy in Washington, represented by National Assembly leader Juan Guaidó's team, declined Newsweek's request for comment.
The self-proclaimed interim president who heads the opposition congress has struggled to oust Maduro. Even after more than 18 months of additional sanctions, threats, an abortive coup and a failed insurgent conspiracy involving two former U.S. Green Berets, the Venezuelan leader remains firmly in power, with the support of his country's armed forces.
While Guaidó has been endorsed by the U.S. and its regional and international partners, Maduro is also backed by a number of countries, including Russia, China, Iran and Cuba, and retains recognition from other major powers, such as India, South Africa and Turkey, as well as the United Nations.
Guaidó's troubles both with Maduro and among fractured opposition ranks, have reportedly elicited skepticism from the Trump administration, although it has continued to publicly back the embattled politician.
Secretary of State Mike Pompeo told journalists last month that the White House's global commitments include "helping the Venezuelan people with humanitarian aid and recognizing that Juan Guaidó is the legitimate president—not Maduro and his cronies."
Addressing a crowd of supporters of the ruling United Socialist Party on Tuesday, pro-government National Constituent Assembly leader Diosdado Cabello expressed hope that U.S. voters would usher in a more friendly administration at home and abroad.
"Hopefully, in the United States an option would arrive that would work for the more than 40 million poor people there, an option that does not continue to meddle in the internal affairs of the countries, an option that speaks of true peace," said Cabello, who also serves as deputy head of the United Socialist Party. His remarks were later shared on Twitter by Maduro.
Several of Biden's advisers said he would likely temper the current administration's approach to Latin America, potentially abandoning Guaidó in favor of talks with Maduro, according to The New York Times.
But the presidential hopeful has at times touted a hard line against Caracas, and he has even accused Trump of being soft on Maduro.
Biden may have expressed a willingness to return to the diplomatic path set by former President Barack Obama in regard to Cuba, but when it comes to Venezuela, bad blood lingers, dating back to the days of the late United Socialist Party founder Hugo Chávez, who faced an attempted coup with links to Washington in 2002.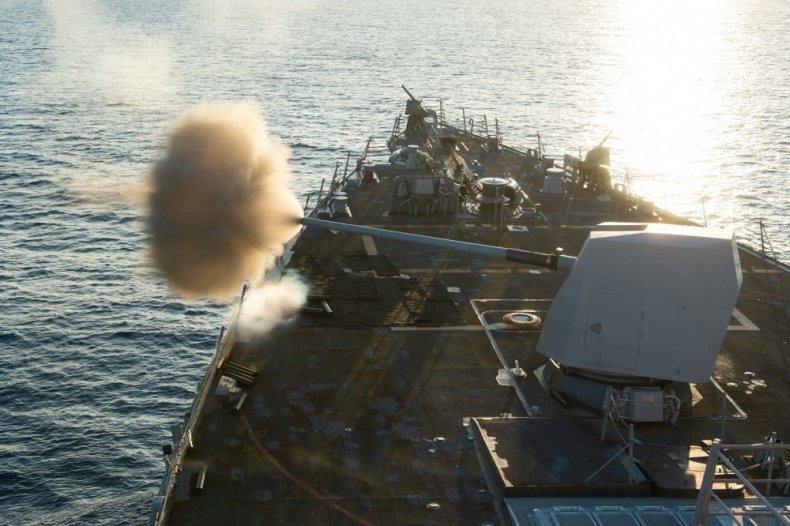 Biden has also sought to distance himself from Trump's allegations of socialist sympathies, especially to some Hispanic audiences critical of left-wing politics in the Latin America. Last Friday, Trump shared a 2015 video of Maduro referring to the then-vice president as "Comrade Biden" shortly after the pair met at the presidential swearing-in ceremony of Brazil's Dilma Rousseff.
Biden has since said he "confronted" the Venezuelan leader at the meeting, an account disputed by the Trump campaign.
Just days after the over five-year-old clip was filmed, however, Maduro accused Biden and the rest of the Obama administration of attempting to overthrow him after the U.S. announced a limited round of sanctions as Venezuela's economy slid further into decline from a 2013 high, the year Chávez died and Maduro took office.
The country's economic prospects would briefly rise again before another, deeper recession in 2017, the same year the Trump administration launched its first round of sanctions, which affected the Venezuelan government's ability to restructure its debt.
Trump also went on to impose "maximum pressure" against Iran, a country that has sent gasoline, along with other products, and assistance to Venezuela in defiance of U.S. restrictions. His administration has since doubled down on successive measures to strangle the Islamic Republic's economy as it faced a currency collapse and humanitarian concerns owing to a particularly deadly coronavirus outbreak.
In conversations with Newsweek, both Venezuelan and Iranian officials have condemned U.S. efforts to disrupt their trade and vowed to continue bilateral cooperation in defiance of policies dictated by the White House, raising tensions in the Western Hemisphere.