Vicky White Bought 2007 Ford Last Week, Car Identified Via Tip: Sheriff
Lauderdale (Alabama) County Sheriff Rick Singleton said on Wednesday that authorities were able to identify the vehicle missing corrections officer Vicky White is believed to be driving through a tip. According to the sheriff, White purchased the vehicle last week, just a few days before she went missing with capital murder suspect and escaped prisoner Casey White.
While speaking with WAAY-31 News in Alabama, Singleton said, the tip identifying the vehicle, which was announced by the U.S. Marshals Service on Tuesday "was a key tip" in the ongoing investigation. Singleton also told WAAY-31 news that Vicky White purchased the 2007 orange Ford Edge from a used car dealer last week.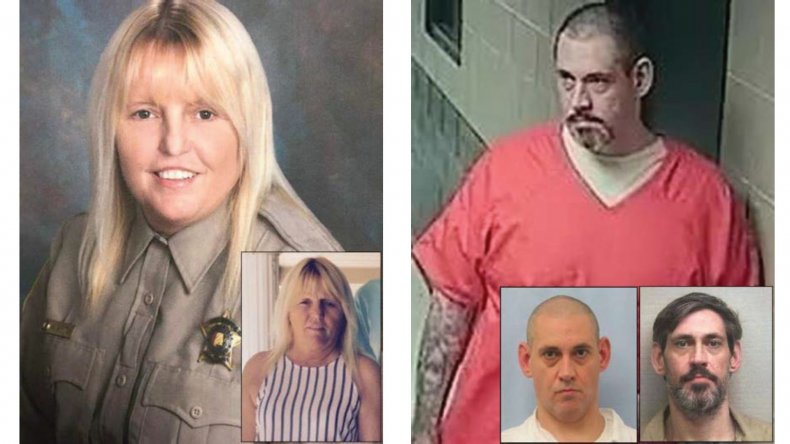 On Tuesday, a local police station accidentally leaked a U.S. Marshals Service alert, identifying the vehicle and aliases that Vicky White was using while on the run. While speaking with WAAY-31 News, Singleton said that the accidental leak brought the investigation "probably back to square one." Several local news outlets previously published the aliases that were listed in the alert, Newsweek is not publishing the names per a request from the U.S. Marshals Service.
"I tell people ask me if you were one of them and you knew that vehicle description was out there what would you do? We're assuming they're going to get rid of that vehicle now and we're back to square one," Singleton said.
Later on Tuesday, the U.S. Marshals issued an update alert to the public that identified the 2007 Ford Edge that the two are believed to be driving. Vicky White and Casey White are not related, authorities have said.
According to authorities, the two were last seen on April 29 when Vicky White told her co-workers that she was transporting Casey White, a capital murder suspect, from the Lauderdale County Jail to a nearby courthouse. The two have not been seen since.
On Wednesday, Singleton spoke with ABC's Good Morning America and said that police believe Vicky White voluntarily helped Casey White escape from prison. Previously, Singleton said that it was unclear whether she helped him on her own or was coerced into it.
"I think all of our employees, and myself included, were really hoping that she did not participate in this willingly. But all indications are that she absolutely did," Singleton said.
The U.S. Marshals Service is currently offering two different rewards for information on Vicky White and Casey White. A reward worth $10,000 is offered for Casey White while a $5,000 reward is offered for Vicky White.
"Anyone with information on the Whites' location is urged to contact law enforcement. You can call the USMS Communications Center at 1-800-336-0102," the U.S. Marshals Service said in a press release on Tuesday.
Update 5/4/22 12:55 p.m. ET: This story has been updated with additional information and a new image.