Vicky, Casey White Manhunt: How Much Could Escape Cost State?
The manhunt for escaped killer Casey White and corrections officer Vicky White is nearing its fifth day in Alabama, and based on previous manhunts in other states, the search for the escapees has the potential to cost the state millions of dollars.
The Lauderdale Police Department reported April 29 that Casey White, in prison for capital murder, had escaped custody while being transported to the county courthouse. Corrections officer Vicky White was last seen that same day while transporting Casey White.
The U.S. Marshals Service announced a $10,000 reward for information on Casey White, saying that he is "believed to be a serious threat to the corrections officer and the public." They are also offering $5,000 for help apprehending Vicky White, who authorities believe acted of her own free will and aided Casey White in his escape.
The pair are not related, despite their last names, and are believed to be in possession of an AR-15 rifle and a shotgun, the U.S. Marshals said Tuesday.
The search for Casey White and Vicky White has only been underway for five days, and while official costs will be unknown until the two are apprehended, longer manhunts in the past have proven the potential to cost millions of dollars in manpower.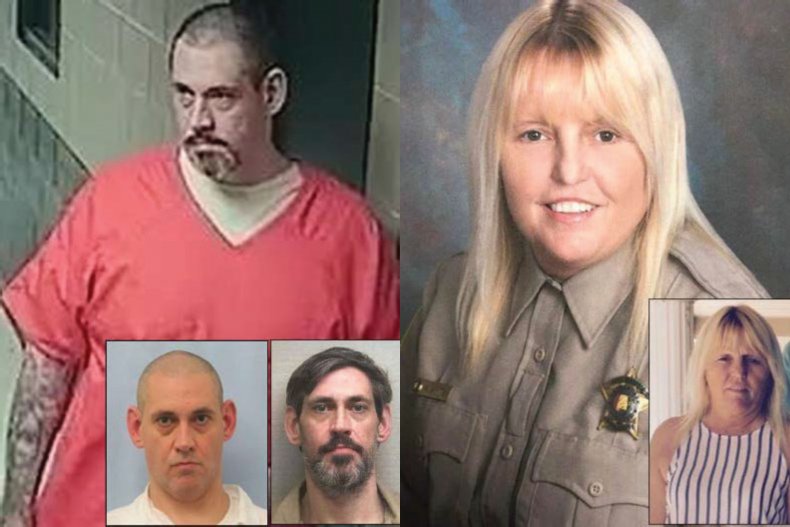 In 2014, a manhunt to find Eric Frein, a criminal who gunned down two Pennsylvania state troopers, cost the state of Pennsylvania roughly $1.3 million a week.
According to The Morning Call, roughly 300 troopers worked daily in 12-hour shifts, 150 troopers each shift, seven days a week. This effort went on for five weeks, and Pennsylvania State Police concluded in 2015 that the total hunt cost $11.7 million.
Similarly, in 2015, a 23-day manhunt for two escaped killers cost New York State Police and the state Department of Corrections $23 million, according to ABC News.
The search for convicts Richard Matt and David Sweat cost the state of New York about $1 million per day, according to payroll obtained by ABC News back in 2015. The report added that the $23 million includes only the costs associated with police and corrections employees, and not from the additional help of the U.S. Customs and Border Protection or the New York State Forest Rangers.
Authorities have asked that anyone with information about the whereabouts of Casey White or Vicky White submit their tips at 1-800-336-0102. Anonymous tips may also be submitted through the U.S. Marshals Tip App. The service is offering a $10,000 reward for information that leads to a break in the case.
Newsweek reached out to the Lauderdale Police Department and the U.S. Marshals Service for comment.