Vicky White Dead of Self-Inflicted Gunshot Wound, Autopsy Scheduled
Vicky White, an Alabama jail official who spent 10 days on the run with capital murder suspect Casey Cole White after the pair pulled off an escape from the Lauderdale County Jail, died Monday from a self-inflicted gunshot wound, an Indiana coroner said.
Vanderburgh County Coroner Steven W. Locklear said Vicky White died at 7 p.m. at the Evansville Deaconess Midtown Hospital, according to WHNT. An autopsy is scheduled to be performed on Tuesday.
The pair had been captured in Evansville, Indiana, following a pursuit and crash, Vanderburgh County Sheriff Dave Wedding announced at a news conference Monday. Vicky White shot herself as authorities approached, and Casey White was taken into custody shortly after.
Law enforcement officials had received information that a vehicle matching the description of one believed to be used by Vicky White and Casey White was in the area, and a chase ensued as the pair fled from law enforcement, Wedding said.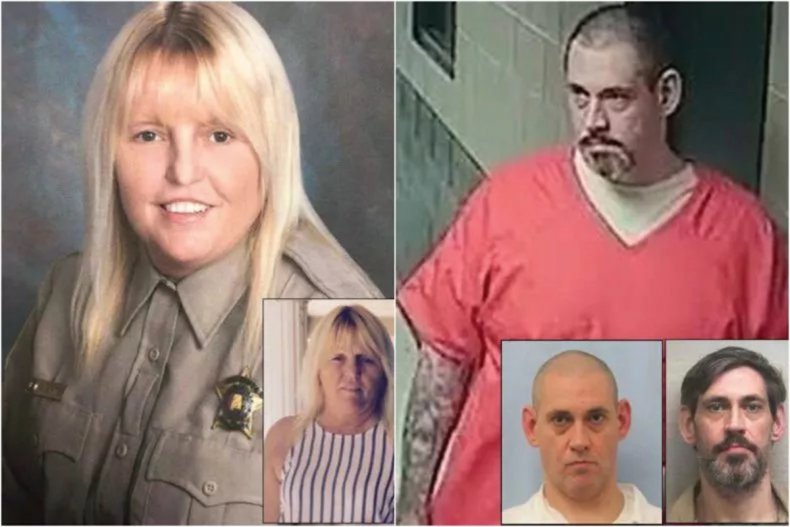 U.S. Marshal Matt Keely, speaking to CNN, said officers were watching Vicky White after seeing her at a hotel, where she and Casey White got into a vehicle and left the area. Investigators followed, striking the car, which rolled over in a grassy area.
Vicky White was pinned in the car and had a gunshot wound to the head, Keely told CNN, noting Casey White asked officers to help Vicky White.
"Y'all help my wife, she shot herself in the head and I didn't do it," Keely told CNN Casey White said at the scene. The pair are not related and are not known to be married.
Prior to her death, Wedding had described Vicky White's injuries from the self-inflicted gunshot wound as "serious." He said Casey White was taken to a hospital but was "not too seriously injured" in the crash.
A single gun was found at the scene, Wedding said.
Lauderdale County Sheriff Rick Singleton, also speaking Monday prior to Vicky White's death, wished her no harm despite the events of the past 10 days.
Vicky White had been a longtime employee of the department and was expected to retire the day of the escape.
"I hope she survives this... I don't wish any ill will on Vicky in terms of her health, but she has some answers to give us," Singleton said.
The saga began April 29 when Vicky White said she was transporting the prisoner to a mental health evaluation in what turned out to be a well-planned escape attempt.
Since their disappearance, investigators uncovered evidence of Vicky White's involvement, saying she recently sold her home for about $95,000 and used multiple banks to withdraw the funds, according to media reports.
Fellow inmates of Casey White said he and Vicky White allegedly had a "special relationship" that was non-physical, a report verified by WAFF News.
A warrant had been issued for Vicky White's arrest by U.S. Marshals for her suspected role in the escape.
As the pair made their way to Indiana, they left behind a vehicle identified Thursday in Bethesda, Tennessee.
Newsweek reached out to U.S. Marshals, the Lauderdale County Sheriff's Office and Vanderburgh County Sheriff's Office for comment.