Video of Joe Biden Yelling at Reporter, Saying 'I'm Not Confident of Anything,' Goes Viral
Video of President Joe Biden's irked response to a question about the future actions of Russian President Vladimir Putin has been widely viewed online.
Following Wednesday's much anticipated summit with his Russian counterpart in Geneva, Switzerland, Biden snapped back at a question posed by CNN's chief White House correspondent, Kaitlan Collins, about Putin's intentions.
Biden said during the press conference that the two leaders had discussed tensions between the countries, suspected Russian cyberattacks and human rights issues.
But as Biden was exiting the press conference, Collins asked the president why he was "confident" that Putin would "change his behavior" prompting Biden to turn back, throw up his arms and give a tetchy response.
"I'm not confident he's going to change his behavior. What the hell? What do you do all the time? When did I say I was confident?" Biden said as he returned to clarify his sentiments about the Russian president.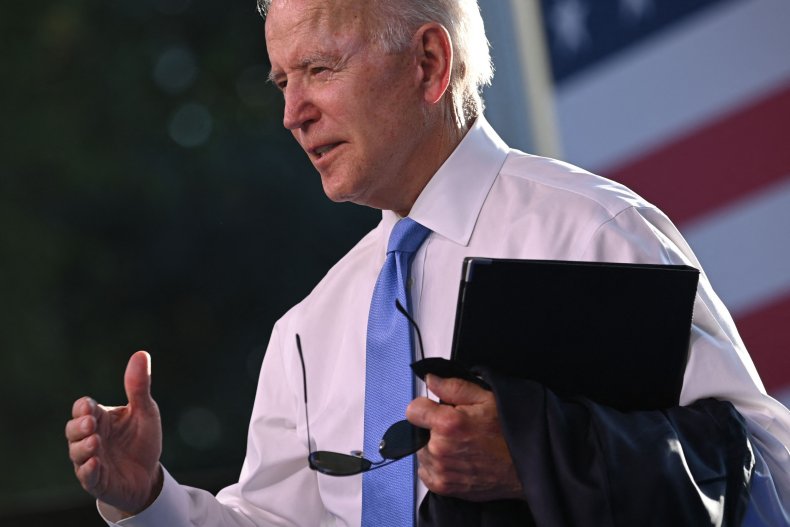 "Look, let's get it straight. What I said was what will change their behavior is if the rest of the world reacts to them and it diminishes their standing in the world," Biden said, before adding, "I'm not confident of anything."
Collins followed up by questioning how Biden could claim that his meeting with Putin had been "constructive" given that the Russian president had denied Moscow involvement in cyberattacks and was evasive over human rights abuses claims, such as the treatment faced by jailed opposition politician, Alexei Navalny.
"If you don't understand that, you're in the wrong business," Biden replied. Video of the exchange was widely shared on social media, and as of Friday morning, had more than 434,000 views on the YouTube channel of GOP War Room.
As of Friday morning, the clip had also received a large number of views on the YouTube channels of media outlets such as The Hill (50,000) Reuters (26,000) the BBC (262,000) Sky News (179,000) and Fox Business (63,000)
Before departing Geneva on Air Force One, Biden later said that he owed Collins "an apology," telling reporters on the tarmac: "I shouldn't have been such a wise guy with the last answer I gave."
Collins said that the apology was "completely unnecessary" as she was just doing her job. "He did not have to apologize, though I appreciate he did," Collins said, CNN reported.
Biden's response did prompt criticism from some journalists. "If you're the most powerful person in the world and you can't field questions from the media without losing your temper, maybe you're in the wrong business," New York Magazine's Olivia Nuzzi tweeted afterwards.
New York Post deputy politics editor, Emma-Jo Morris, tweeted: "It would appear that President Biden has no control over his explosive temper."
And Vox journalist Aaron Rupar noted that while "it would've served Biden better to not lose his temper" with the CNN reporter, "the problem with her question is she put words in Biden's mouth that he didn't say."
Newsweek has contacted the White House for comment.