A clip of Sunday night's instalment of Last Week Tonight went viral after host John Oliver used his intro monologue to address the ongoing conflict between Israel and Palestine, calling Israel's actions "war crimes."
Oliver is known for tackling controversial topics on his late-night talk and news satire show on HBO, and he pulled no punches Sunday when he lamented Americans who have been trying to "both-sides this situation"—referring to the many high-profile voices in the U.S., including President Joe Biden, who have attempted to remain publicly neutral in the latest stages of bombings on the Gaza Strip.
The TV host made it clear that he thought not taking sides was the morally corrupt thing to do in a situation where "both sides are firing rockets, but one side has one of the most advanced militaries in the world. Both sides are suffering heartbreaking casualties, but one side is suffering them exponentially," referring to Israel's military strength, and Palestinian casualties.
"Falling back on, convenient sanitized terms like 'real estate disputes' and 'airstrikes on militants' feels a little disingenuous when what you're describing is forcing people from the homes they've lived in for decades and killing civilians, and children," he continued. "And again, none of this frees Hamas from responsibility. But Hamas doesn't represent all Palestinians just as what Israel is doing right now doesn't represent all Israelis, or indeed Jewish people."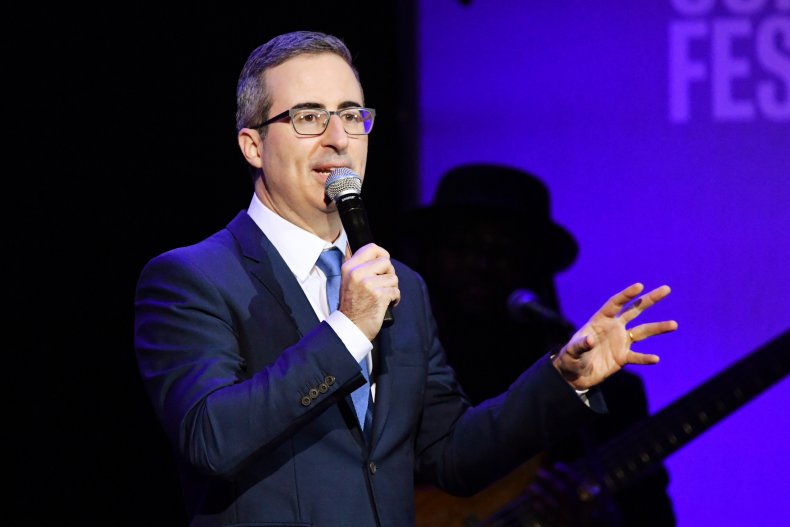 By Monday, "John Oliver" was a trending term on Twitter, with fans and critics alike, who were shocked that he "said it out loud."
Oliver's remarks drew both support and criticism online.
User @zei_squirrel tweeted, "What John Oliver says here would have gotten your career in media and journalism destroyed in a second not too long ago, and still does if you're Palestinian and Muslim."
User @ighaworth tweeted, "John Oliver is the latest pseudo-intellectual commentator to claim that Israel's ability to defend itself (most of the time) makes them war criminals for protecting their Jewish civilians."
Oliver ended his monologue by calling for American leaders to re-consider the U.S.'s long-held official positions when it comes to the Israeli-Palestinian conflict.
"For decades, the backbone of America's policy in the Middle East has been that America is an unwavering friend to Israel, which is a great thing to try and be but at the end of the day, I would hope that our real friend would tell me when I'm being an asshole. And definitely, when I'm committing a f***ing war crime," he said.
In a reversal of former President Trump's policies, Biden has been vocal about supporting a two-state solution. Some Republican leaders are continuing to back Israel while many progressive Democrats are coming out in support of Palestinians.

Newsweek has reached out to John Oliver's representatives for comment and will update this story with any response.