Old Lady's Comment to Woman Working Out in Her Front Yard Goes Viral
The adorable moment an intrigued elderly woman stops to quiz a woman working out in her front yard has gone viral.
The video shared by Kirsty Hendey on TikTok has received over 25,000 likes.
The senior woman using a Zimmer frame has melted the hearts of the internet after asking what a barbell is.
The heart-warming video has been viewed over 217,000 times, making it the most watched video on the fitness account.
The online fitness coach can be seen setting up for an outdoor workout to share with her followers.
She added the following text: "The most wholesome moment, an old lady walking past asks what a barbell is."
Kirsty goes on to explain the long metal bar used for weight lifting can achieve a "nice booty."
According to the gym group, Texas Family Fitness, the long metal bar used for weight lifting is great for the non-athletically inclined as it is affordable and versatile. The equipment can be used for exercises such as deadlifts, squats, bench, and overhead presses.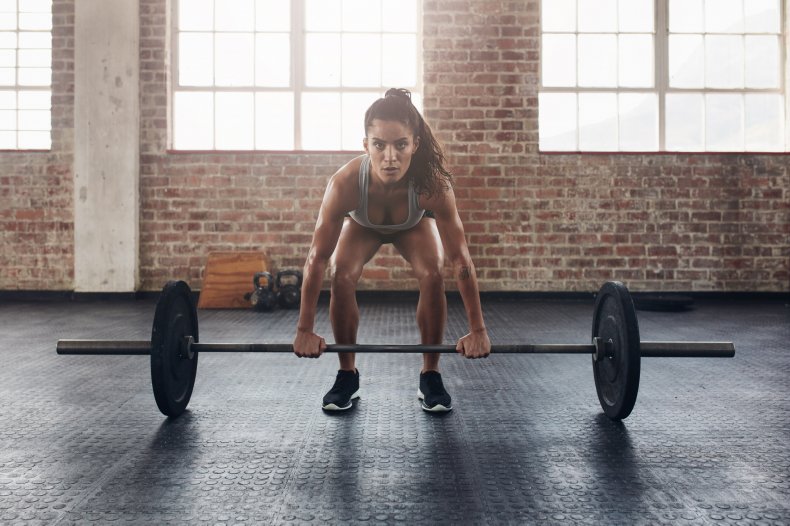 The moment caught on camera has been described as "bittersweet" by one user who said: "It must be great and bittersweet for the older ladies because so much of this just wasn't on the cards for them."
It seems other TikTokers agree as the comment was liked over 950 times.
After uploading the video, the original poster commented: "I look back and wish I told her she was crushing her step count and I was proud of her."
The Centers for Disease Control and Prevention states elderly people over the age of 65 should exercise for five days a week for 30 minutes.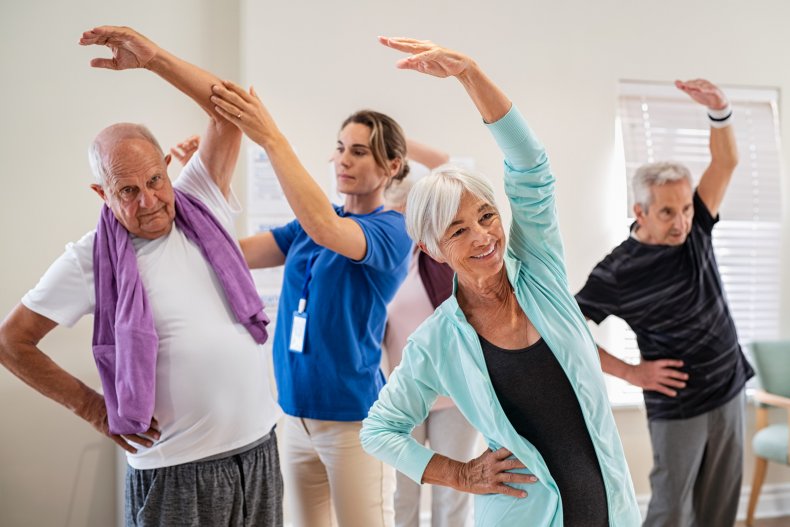 The old lady in the video has been complimented by many who have called her "so sweet," "lovely" and an "angel."
It isn't just the lady who has been reaping in the kind tributes, but Kirsty too.
User, ledge36, said: "You are a great human."
Another said: "She's just so lovely and you're so kind to her."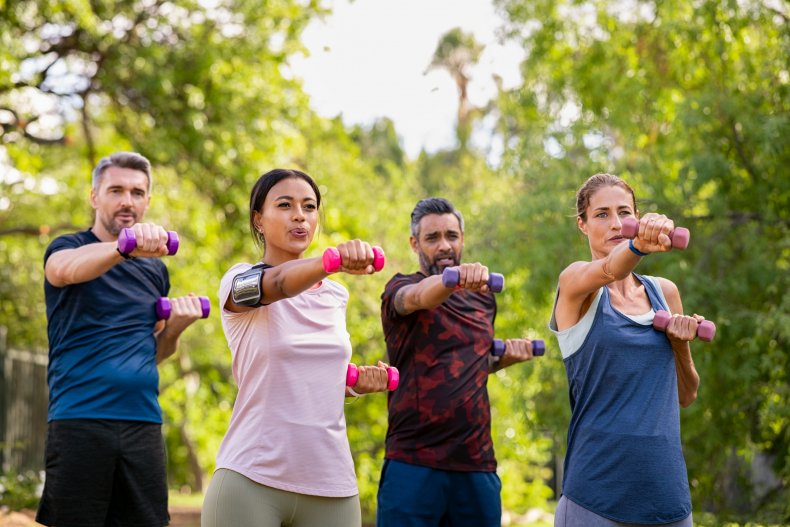 The online coach, who has 31,000 followers, can be seen working out in the gym and outdoors which would appeal to people who do not feel comfortable in the gym.
A study conducted by Mindbody discovered that 19 percent of 16,000 American participants feel too intimidated to work out in a gym or studio.
Whilst 35 percent of Americans started going to an in-person fitness class they discovered through virtual fitness.
The study also found that just 14 percent of young boomers would attend a fitness class, as opposed to 43 percent of millennials.
Newsweek has reached out to KirstyHendey for a comment.