Video of Prince Harry Running Out of Interview for Army Mission Goes Viral
A historic clip of Prince Harry running off during an interview in Afghanistan for what appeared to be an urgent army mission has gone viral again as people compare it to Piers Morgan storming off the live set of Good Morning Britain in the middle of an on-air argument about the Duke and Duchess of Sussex's Oprah interview.
Prince Harry, then 28, was giving an interview in Afghanistan in 2013 when he was suddenly interrupted by what appeared to be an emergency situation.
The clip shows someone offscreen appearing to say something to Harry while military personnel can be seen running in one direction in the background.
Harry then scrambles to remove his microphone with a sombre expression on his face and sprints off in the direction of the other troops, responding to the urgent mission.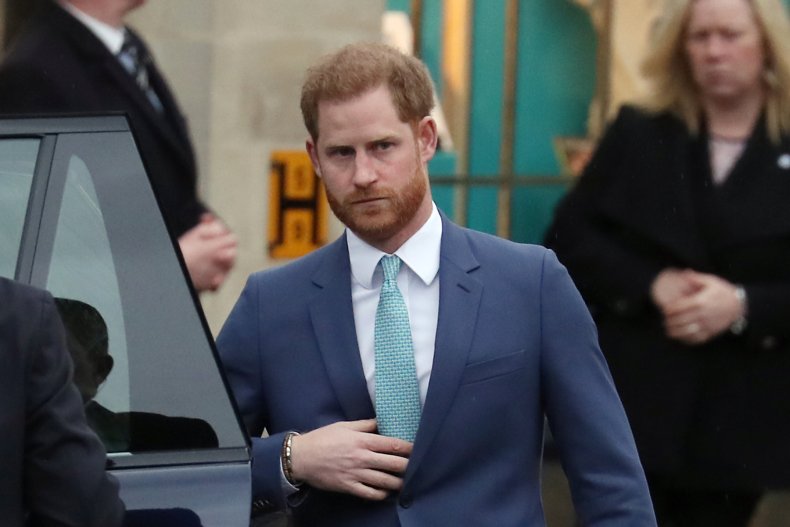 British journalist Paul McNamara, a correspondent on Channel Four, shared the clip on Twitter on Tuesday, writing: "Some might argue, if you're going to walk out on a TV spot, there are better reasons to do it…"
The comment came as a jab at Piers Morgan who is currently facing a media frenzy for storming off during a live Good Morning Britain show amid a heated debate about the Sussexes recent interview with Oprah Winfrey.
The clip of Prince Harry has been gaining traction on Twitter after being watched more than 2.1 million times and being retweeted more than 12,300 times.
It has gone viral in the aftermath of Morgan quitting as a Good Morning Britain co-host following his intense criticism of the royal couple during Monday's show.
During his tirade, Morgan called the Oprah interview "a two-hour trash-a-thon of our royal family" and expressed his doubt over the authenticity of Markle's claims that she was ignored by Buckingham Palace when she pleaded for help over her suicidal thoughts.
He said: "Who did you go to? What did they say to you? I'm sorry, I don't believe a word she said, Meghan Markle. I wouldn't believe it if she read me a weather report."
He was then faced with an onslaught of criticism and thousands of complaints to OfCom, the British broadcasting watchdog, which has now launched an investigation into the show. The graphic below, provided by Statista, illustrates how the epidode generated the most complaints of a U.K. television broadcast in recent history.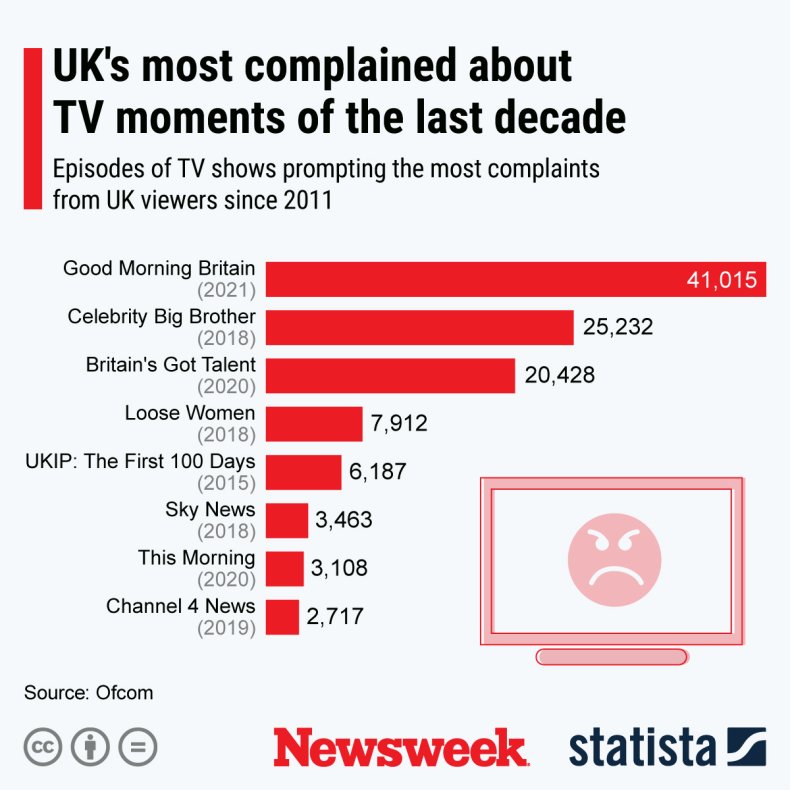 During the live broadcast the next day, Morgan stormed off the GMB set after a heated debate with weatherman Alex Beresford, who was arguing in support of Markle.
He then returned to the air to clarify his comments on her mental health, saying his "real concern was a disbelief" that Markle went to the royal household and was told she could not have any help. He said: "If that is true a) that person should be fired and b) the royal family have serious questions that need to be answered."
But later that day, broadcaster ITV announced that Morgan had left the show and they had accepted his resignation.
The clip of Prince Harry has resurfaced time and time again on social media since 2013, becoming the subject of many a meme.
The royal served in Helmand, Afghanistan for ten weeks between 2007 and 2008 but his tour was cut short due to his location reportedly being revealed by New Idea, a magazine in Australia.
Prince Harry was deployed to the country again from 2012 to 2013 before leaving the army in 2015.