Virginia Giuffre Sues Prince Andrew for Sexual Abuse to Not 'Let Victims Everywhere Down'
Virginia Roberts Giuffre, an alleged victim of deceased sex offender Jeffrey Epstein, filed a lawsuit against Prince Andrew of Britain on Monday.
Giuffre alleges that the now-61-year-old Prince Andrew sexually abused her when she was 18 years old. The abuse allegedly occurred inside of Epstein's Manhattan mansion and other locations in London and the U.S. Virgin Islands.
She also alleges that Prince Andrew knew she was "a sex-trafficking victim being forced to engage in sexual acts with him." Giuffre said she had sex with the prince and others under fear of "express or implied threats" from Epstein and his alleged accomplice Ghislaine Maxwell.
"I did not come to this decision lightly," the now-38-year-old Giuffre said in a statement. "As a mother and a wife, my family comes first. I know that this action will subject me to further attacks by Prince Andrew and his surrogates. But I knew that if I did not pursue this action, I would be letting them and victims everywhere down."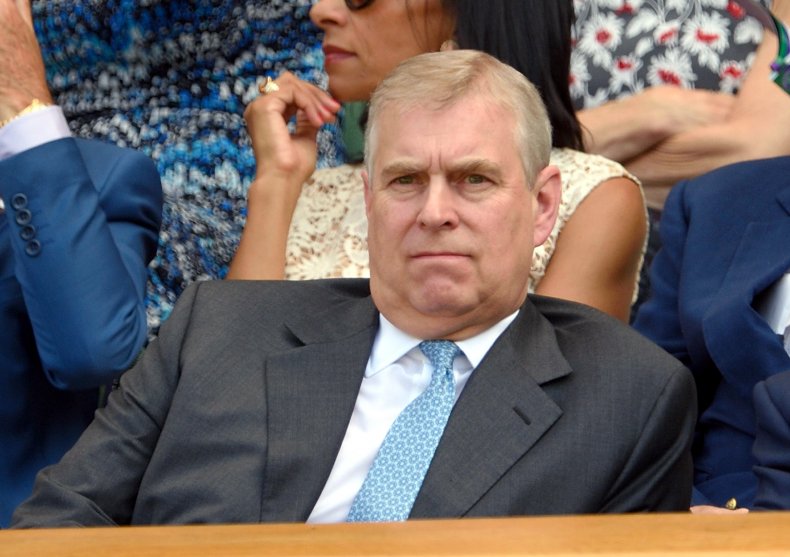 Giuffre's court filing included a now-infamous photograph of Prince Andrew with his arm around Giuffre at Maxwell's London townhouse. Prince Andrew has said that the photo may be fake. He has also said he has no recollection of ever meeting or having sex with Giuffre. Buckingham Palace, the seat of British royals, has also denied the sex claims.
"It is emphatically denied that [Prince Andrew] had any form of sexual contact or relationship with [Giuffre]. The allegations made are false and without any foundation," the Palace statement said.
Giuffre's lawyer, David Boies, told ABC News that Prince Andrew could've avoided the lawsuit if he had responded to multiple requests made since 2015 to discuss alternate resolutions. Boies also said the lawsuit may finally require Prince Andrew to answer questions under oath.
"If [Giuffre] had simply failed to sue now, it would have validated the stonewalling tactics that Andrew and his advisers have employed," Boies told the aforementioned outlet. "It's one thing to ignore me. It's another thing to ignore the judicial process of the state of New York and the United States... If he doesn't take it seriously, it is at his peril."
In a statement to Newsweek, Boies added, "In this country, no person, whether president or prince, is above the law, and no person, no matter how powerless or vulnerable, can be deprived of the law's protection. Twenty years ago Prince Andrew's wealth, power, position and connections enabled him to abuse a frightened, vulnerable child with no one there to protect her. It is long past the time for him to be held to account."
In the past, Giuffre said she had sex with the prince at a 2001 London party hosted by Epstein when she was 17. She also said she was in an orgy with the prince and at least eight other young women on Epstein's Caribbean island, Little St. James.
In a December 2019 BBC interview, Giuffre spoke about her alleged encounters with Prince Andrew. She said he was "sweating all over" while they danced together at a London nightclub before they allegedly had sex. In a subsequent BBC interview, Prince Andrew claimed he was unable to sweat at the time because of an "overdose of adrenaline" he received during the Falklands War.
After his BBC interview, Prince Andrew announced he would be stepping away from royal duties. Questions about his alleged relationship with Epstein had become a "major disruption to my family's work," he said. He then quit public life, keeping a low profile ever since.
Several charities and companies have also distanced themselves or cut ties completely with the prince since the allegations against him became public.