Vladimir Putin 'Amused' by Report That Russia and China Listen to Donald Trump's Phone Calls, Spokesman Says
Russian President Vladimir Putin said he was "amused" by a report claiming that Russian intelligence listens in on President Donald Trump's personal phone calls with friends and associates.
Published in The New York Times on Wednesday, the report cited several unnamed White House officials who raised concerns about the president's lax approach to security when it came to personal phone calls. Trump, according to the report, has several iPhones that are impossible to secure entirely against eavesdropping by foreign governments.
China and Russia are reported to be regularly listening in on the president's phone calls as a result, with Beijing implementing an influence strategy based on information gleaned from the conversations, according to The Times.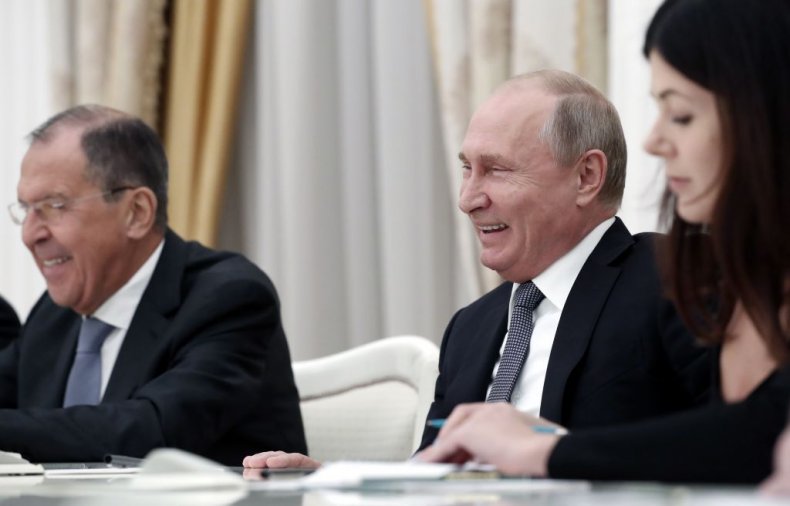 "Nowadays, we tend to get amused at such publications," Putin's official spokesman Dmitry Peskov told reporters on Thursday, Russian news agency Tass reported.
Peskov also criticized American media, suggesting the information was inaccurate. The Times "presumably has some detailed information in this regard, which provided grounds for such a publication," he said. The Kremlin regretted that the newspaper "thoughtlessly publishes information, which demonstrates the decreasing level of journalistic responsibility," he added.
The report said that when Trump "calls old friends on one of his iPhones to gossip, gripe or solicit their latest take on how he is doing, American intelligence reports indicate that Chinese [and Russian] spies are often listening in and putting to use invaluable insights into how to best work the president and affect administration policy."
Hours after the newspaper released the report, Trump tweeted that "the so-called experts on Trump over at the New York Times wrote a long and boring article on my cellphone usage that is so incorrect I do not have time here to correct it."
He later added, "I only use Government Phones, and have only one seldom used government cell phone. Story is soooo wrong!"
Beijing's spying is, according to the report, more elaborate that Moscow's, with the Chinese analyzing the president's conversations to determine potential ways to influence his future decisionmaking. China aims to determine "what arguments tend to sway him [Trump] and to whom he is inclined to listen—to keep a trade war with the United States from escalating further," the report said.
Citing a former unnamed official, The Times explained that "Russia is not believed to be running as sophisticated an influence effort as China because of Mr. Trump's apparent affinity for President Vladimir V. Putin."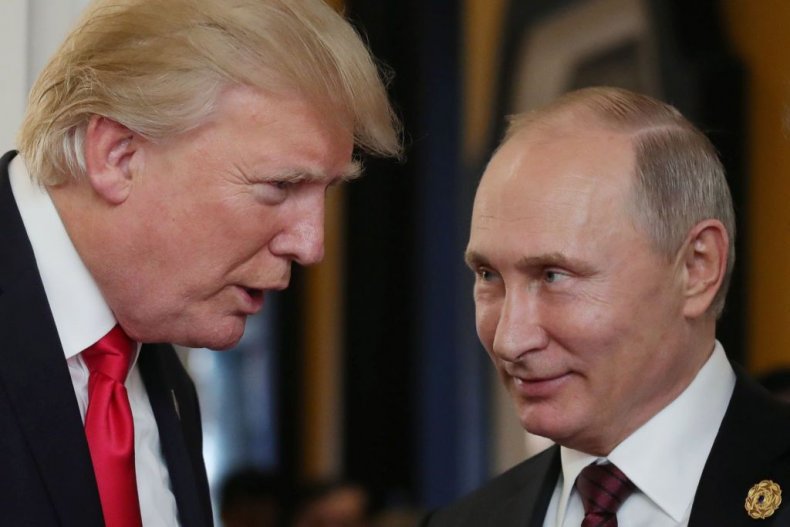 Although Trump has frequently been criticized for his praise of Putin, as well as his alleged connections to Russia, the president has often taken a tough stance against Moscow. He has implemented new sanctions targeting the country and given weapons to Ukraine to fight Russian-backed separatist rebels.
His presidential campaign team, however, remains the subject of a Justice Department investigation into potential collusion with Russia. So far, the probe has led to several indictments and the conviction of former campaign chairman Paul Manafort.