National Security Expert Warns There's 'A Chance That Vladimir Putin Is Controlling' Trump's White House
National security expert Samantha Vinograd has warned that there is "still a chance that Vladimir Putin is controlling" President Donald Trump's White House.
Vinograd, who previously worked on the National Security Council and for the Treasury Department, told CNN that after former acting FBI Director Andrew McCabe said Tuesday that he had briefed leaders of Congress—half of whom were Republicans—on the FBI's investigation of Trump and none had raised objections, she wondered if the investigation has continued.
"Is that investigation still ongoing? McCabe has said that the president's moves to undercut investigations, to believe Vladimir Putin over his own intelligence officials, to make personnel decisions based on Russia-related matters all led to this investigation," Vinograd pointed out.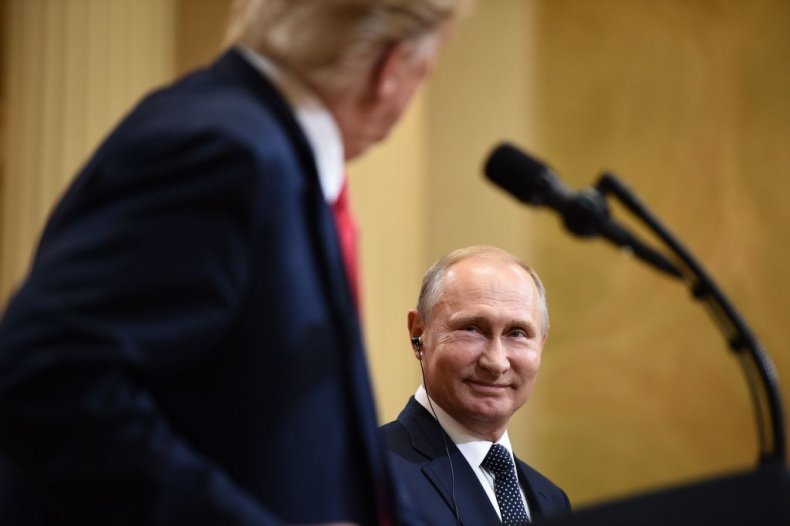 "McCabe would have laid that out before the Gang of Eight [a bipartisan group of congressional leaders]," she continued. "But just in the past few days, the counterintelligence red flags are flying a lot higher than they did, arguably, then, when this investigation was first launched [in 2017]," the national security expert said. She suggested that others in the government may have been briefed and that the probe is ongoing.
"It is entirely possible…that this investigation is continuing and there is still a chance that Vladimir Putin is controlling the White House," she concluded.
Speaking to the Today show's Savannah Guthrie on Tuesday morning, McCabe explained the FBI had informed the Gang of Eight it intended to place the president under investigation following the May 2017 firing of his boss, FBI Director James Comey, by Trump. He said that "no one objected" and insisted the investigation followed legal protocols.
McCabe also revealed that Deputy Attorney General Rod Rosenstein had floated the idea of getting Cabinet members and the vice president to invoke the 25th Amendment to remove Trump from office. Rosenstein has denied having made the suggestion.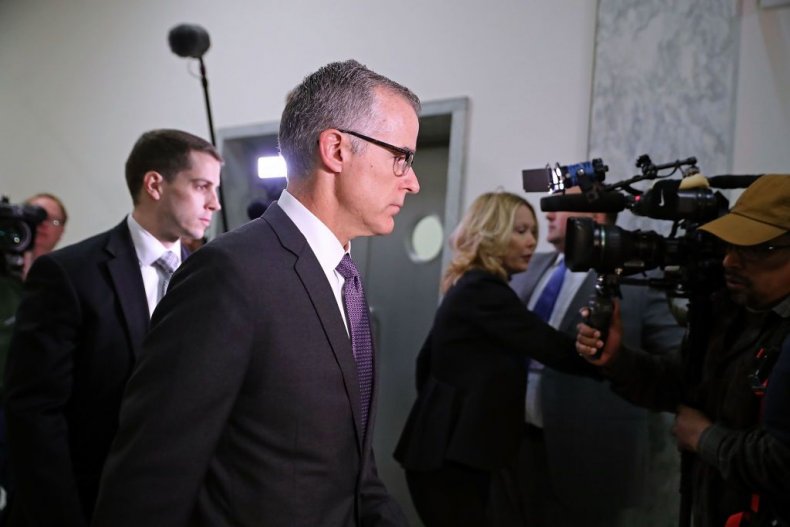 Trump and his supporters have blasted McCabe's revelations, made in a recent interview on CBS News's 60 Minutes, even likening it to a "coup."
Republican Senator Lindsey Graham, a frequent Trump supporter, has described McCabe's claims as "beyond stunning," vowing to launch an investigation into the FBI and the Justice Department. "I promise your viewers the following, that we will have a hearing about who's telling the truth, what actually happened," Graham told Face the Nation on Sunday.
McCabe was fired from his position at the FBI by Trump's attorney general, Jeff Sessions, in 2018. A report by the Office of the Inspector General charged that McCabe had lied to or misled federal investigators on at least four occasions. McCabe disputed the report, and his lawyer argued that it had been written under political pressure from the White House.
Trump has dismissed McCabe as a liar, slamming the allegations as a conspiracy. "Wow, so many lies by now disgraced acting FBI Director Andrew McCabe. He was fired for lying, and now his story gets even more deranged," Trump posted to Twitter on Monday.
"This was the illegal and treasonous 'insurance policy' in full action!" Trump said in a follow-up tweet.