Ex-Russian Foreign Minister Sees Echoes of Putin's Rise in Donald Trump Election Demands
Russia's first post-Soviet era foreign minister has warned that U.S. democracy itself is at stake with the challenge by some GOP senators to the election victory of President-elect Joe Biden.
Andrei Kozyrev, who was foreign minister under President Boris Yeltsin between 1991 and 1996, compared the challenge by President Donald Trump and his allies to November 4's election result with concessions made in Russia in the 1990s which chipped away at its nascent democracy, and ushered in Vladimir Putin's grip on power.
In August 1991, Kozyrev penned an op-ed in The Washington Post that appealed to the U.S. to help his country's new democracy. It followed a constitutional crisis in which communist hardliners tried to stage a coup.
"The U.S. administration stood up tall in our support," Kozyrev told Newsweek. But referring to Yeltsin, he added that Russian politicians and observers had bowed to political pressure of "the demanding power-grabbing leader in the late 1990s."
"In defense of their cowardice, they pledged that it would be just a one-off concession, not a change to the constitutional order," Kozyrev said in emailed comments.
"Democracy is easy to lose but hard to regain. The free and fair elections along with subsequent orderly transitions of power never returned."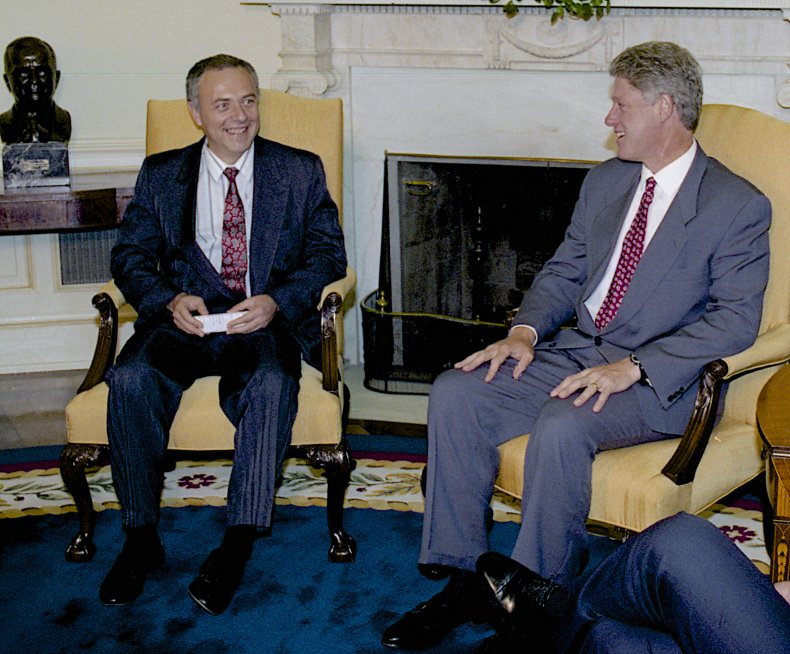 Congress is set to certify on Wednesday the Electoral College results formalizing Biden's election victory. However, Missouri Senator Josh Hawley is among a group of GOP lawmakers who say they will challenge the result.
"The behavior of President Trump's supporters is also painfully familiar," Kozyrev said, with lawmakers "fearful to follow the Constitution against the will of their party leader" and a "powerful media ready to attack everything...to justify the autocrat's seizure of power."
Kozyrev, whose book Firebird details the post-Soviet democratic development of Russia, said the path his country took in the 1990s has led to a "stagnant economy" presided over by lawmakers who are "reduced to being servants of the strong man and his acolytes."
Although it took several weeks, Putin congratulated Biden for his victory amid speculation over what it will mean for relations between Moscow and Washington, D.C. which are already at an historic low.
Top of Biden's foreign policy in-tray after his inauguration will be what to do with the New START Treaty that lapses in February and limits which strategic nuclear warheads, missiles, and bombers both countries can deploy.
Kozyrev worked with two U.S. administrations in brokering the bilateral treaty's predecessor, START 1. He said the deal, which spanned the administrations of George HW Bush and Bill Clinton between its agreement and implementation, was never hindered by the change of president, however he is worried about the lack of cooperation in this transition.
"I have to confess that I took this orderly transition of power for granted because the U.S. was known as the beacon of stability and constitutional order," he said. "I hate to say that those times seem to have gone—hopefully not forever—for both the United States and Russia."
Kozyrev, who now lives in the U.S., said: "I still bet on America, my country of choice, and here is my appeal: Stand by the U.S., stand by the U.S. Constitution. Confirm the Biden-Harris victory."
The graphic below by Statista shows the length of time Vladimir Putin has been in power.