Vladimir Putin Named Russia's Most Popular Politician for 21st Year Running in State Poll
His critics might lament how it's still a bit of a one-horse race, but despite a slump in his domestic ratings during the coronavirus, Vladimir Putin can still call himself the most popular politician in Russia.
In a year of pandemic-fueled upheaval, it seems the more things change, the more they stay the same, with the All-Russian Public Opinion Research Center (VTsIOM) survey pronouncing Putin number one politico for the 21st time in a row.
Holder of the accolade every year since he ascended to the country's top job in 2000, this year some 38 percent of respondents agreed with the findings of 20 previous polls.
The survey of 1,600 people aged over 18 put Putin well clear of prime minister Mikhail Mishustin (17 percent), defense minister Sergei Shoigu (15 percent) foreign minister Sergei Lavrov (9 percent) and LDPR leader Vladimir Zhirinovsky (7 percent), news agency Tass reported.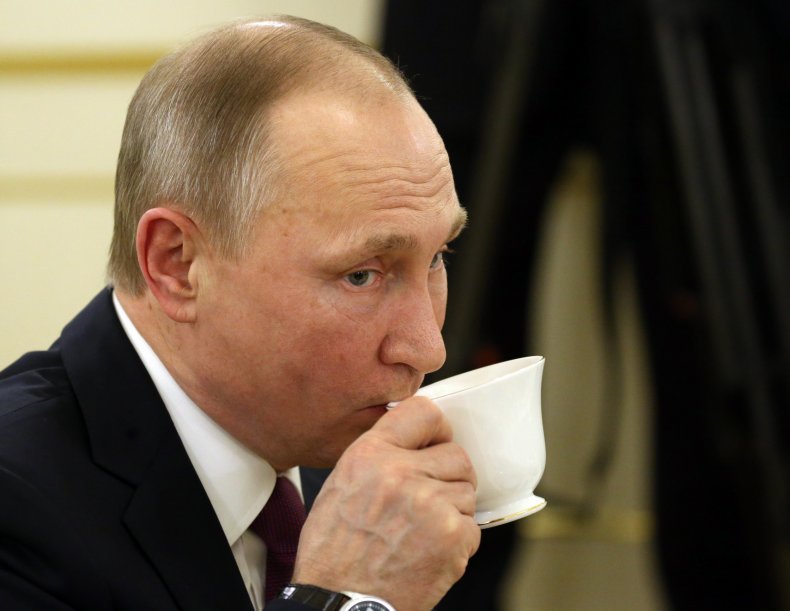 This number is lower than in previous years. In 2014, when The Moscow Times reported his 15th consecutive year at the top, it noted that nearly two-thirds (68 percent) of respondents said he was the number-one politician.
His popularity swelled that year in the wake of Russia's annexation of Crimea from Ukraine. Two years later, in 2016, he got the backing of 64 percent of those polled.
However, Putin has not had it all his way in 2020. Back in April, already under fire for dwindling incomes and his response to the coronavirus, trust levels in the president fell to a 14-year low.
Anti-Kremlin protests rocked the Siberian city of Khabarovsk when Putin appointed an interim governor, after his predecessor, Sergei Furgal, was arrested on charges his supporters say were trumped up.
This month, a poll by the independent Levada Center found that Putin's support among young voters had almost halved in one year. Only one-fifth of those aged between 18 and 24 said they would vote for Putin, compared with 36 percent 12 months previously.
Over all age groups, his support was relatively stable, with 39 percent of people saying they would vote for him, compared with 38 percent in 2019.
Putin is Russia's longest-serving leader since Soviet dictator Josef Stalin. Speculation mounted over his future following the approval of a law that granted lifetime immunity for presidents and their family members.
However, he has signaled he has no intention of leaving the presidency and during his annual press conference last week, he defended removing term limits for himself, after he pushed through constitutional changes that can allow him to stay as leader until 2036.
The graphic below from Statista outlines President Vladimir Putin's time in power.