Who Is Ava Lynn Thuresson? Meet 'The Voice' Season 22 Contestant
Ava Lynn Thuresson impressed the judges with her audition for NBC singing competition The Voice 2022.
The show's 22nd season started on September 19, with coaches Camila Cabello, John Legend, Blake Shelton and Gwen Stefani in the lineup, following Ariana Grande and Kelly Clarkson's exits.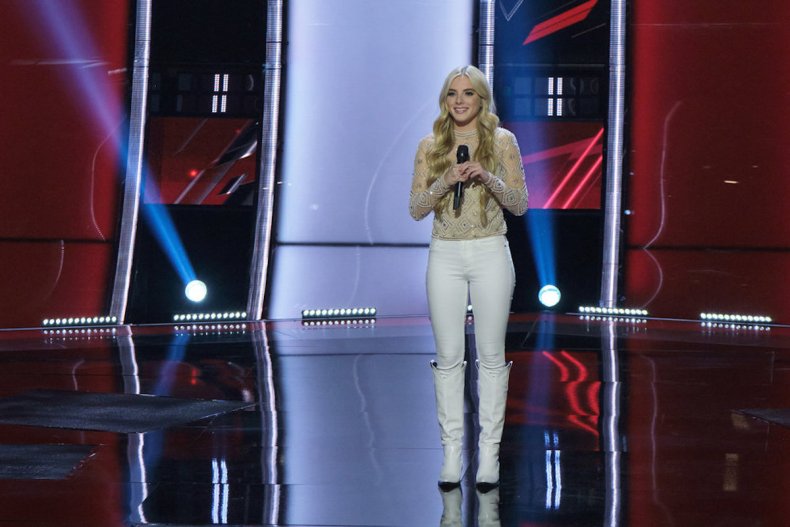 The Voice sees the four judges (or coaches) all vie to discover and help mold the next singing phenomenon and, as always, the season has begun with the Blind Auditions.
Thuresson may have left the judges fighting to have her on their team, but viewers were left divided by her performance.
So who is the singer? And what did she perform in her audition? Newsweek has everything you need to know about The Voice contestant Ava Lynn Thuresson.
Who Is The Voice's Ava Lynn Thuresson?
Ava Lynn Thuresson is an 18-year-old singer and songwriter from Coronado, California.
Her Instagram posts show that she graduated from the Cathedral Catholic High School in May 2022.
According to Meaww, the singer was inspired to pursue music because of her male cousin Dawson, who sadly passed away by drowning when Thuresson was 13 years old.
What Happened at Ava Lynn Thurresson's The Voice Audition?
During Ava Lynn Thuresson's Blind Audition on The Voice, which aired on NBC on Monday, she performed a version of Britney Spears' classic "... Baby One More Time."
Thuresson put a grungy spin on the 1999 hit, leading John Legend and Camila Cabello to get in a playful battle about which team she should be on.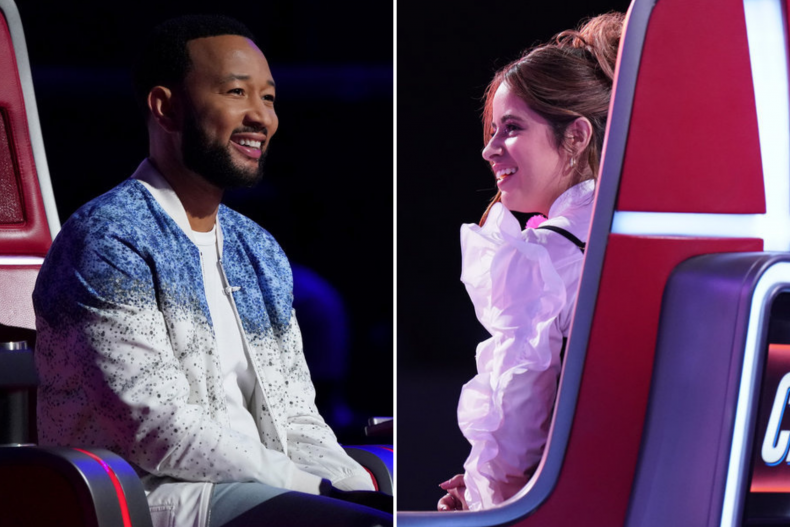 "Doing covers a different way is what I've been talking about all day long," Cabello, 25, said to Thuresson. "The actual song sounds really poppy and happy, but you made it angsty and grunge-y.
"I thought that was so cool. Everything about you is right up my alley. I feel like John would even tell you that himself."
Legend, 43, said: "It's odd because I turned for her so much earlier than you [Camila] did. I don't understand what took you so long to be convinced because I heard that voice, I heard that cool interpretation, I heard that power, that shred in her voice, I heard the rock star in her voice. I was convinced already."
Gwen Stefani, 52, then admitted she was having "regret" over not turning around for Thuresson.
After some more back and forth between Legend and Cabello, the former Fifth Harmony singer, who was put into the band on The X Factor, said: "You know what, Ava Lynn? Do you want somebody who has actually been on a singing competition before and can show you the ropes? Because guess what? I've done this, baby!"
The reminder that Cabello has been through a singing competition before seemed to swing things in her favour as Thuresson picked Team Camila.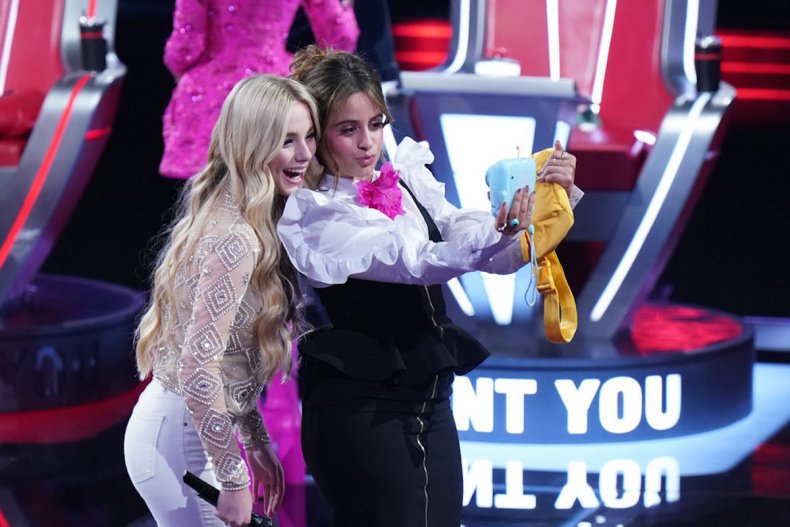 While the coaches were impressed by Thuresson's cover of Britney, some The Voice fans watching at home were not so happy.
One viewer wrote on Twitter: "Ava Lynn has the VOICE to make the offbeat take on "Baby One More Time" work -- but this arrangement is TERRIBLE, I'm sorry (ok it got better in the second half) She gets John and Camila to turn! #TheVoice."
Another commented underneath the audition video on YouTube: "She's talented but horrible song choice."
The Voice continues on NBC Mondays and Tuesdays at 8/7c. Episodes are available to stream the next day on Peacock.