What Does 'Waif' Mean? Inside Marilyn Monroe's Childhood
The Mystery of Marilyn Monroe: The Unheard Tapes is the new true-crime documentary about the life of the showbiz star Marilyn Monroe and her untimely death at the age of 36 on August 5, 1962.
Her official cause of death was ruled as an overdose of barbiturates, but the circumstances of her death have been shrouded in mystery and conspiracy ever since.
Monroe shot to fame in the 1950s as an actress and model and would go on to become one of the most popular sex symbols and a cultural icon.
The Netflix documentary, The Mystery of Marilyn Monroe, contains audio from recordings made by Monroe and those closest to her which have not been made public until now.
As a result, audiences get an insight into Monroe's life, including her troubled childhood.
In many of the tapes, Monroe refers to herself as a "waif" but what does this mean? Newsweek has everything you need to know.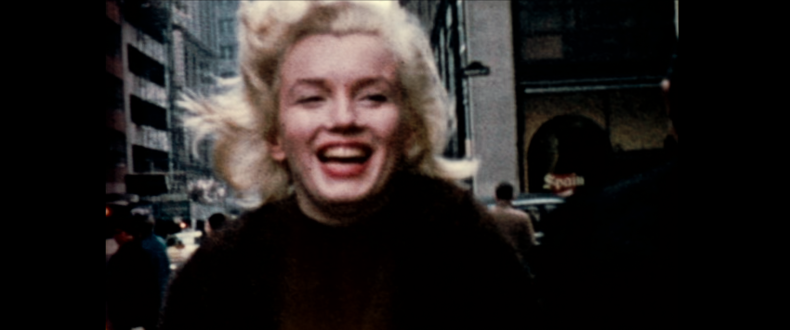 What Does 'Waif' Mean?
A "waif" is a word used to describe a young person who is neglected or homeless, and is commonly used to refer to an orphan.
Its official description in the Cambridge Dictionary reads: "a child or animal without a home or enough food and care."
In The Mystery of Marilyn Monroe, Monroe in one of her tapes reflects on her childhood. She states: "I'm not calling myself an orphan. I was bought up a waif. Yeah, I was never used to being happy. So that wasn't something I was sort of counting on."
Additionally, the patient records by Monroe's psychiatrist, Dr. Ralph Greenson, described Monroe as a "woman who was deprived of childhood" and also described Monroe as a "waif."
Monroe's biographer, Anthony Summers, who leads the Netflix documentary added Greenson thought the "tendency towards acting out of the orphan girl rejections" was central to her paranoia.
Born on June 1, 1926, as Norma Jeane Mortenson, Monroe spent two years in an orphanage, 10 different foster homes, and four years with a guardian when her mother Gladys Pearl Baker (née Monroe) was sent to a mental asylum.
According to History, her two maternal grandparents were committed to mental institutions.
Monroe married her neighbor James Dougherty aged 16.
When Baker went off to fight in the World War II, Monroe began working in a radio plane factory where she met a photographer from the First Motion Picture Unit, leading her down a successful modeling path and later, acting, taking leading roles in Some Like It Hot, The Seven Year Itch, Gentlemen Prefer Blondes, As Young as You Feel, Monkey Business, Clash by Night and Don't Bother to Knock.
She divorced Dougherty in 1946.
She never knew her father and her identity remains unknown today.
Monroe's close friend and dressmaker Henry Rosenfeld told Summers that Monroe always wanted to track down her biological father in her adult years.
As heard in The Mystery of Marilyn Monroe, Monroe was allegedly sexually abused as a child. She spoke about her experience of being abused by her lodger to her biographers Ben Hecht in 1953 to 1954 and Maurice Zolotow in 1960. She also spoke her of childhood abuse in interviews for Paris Match and Cosmopolitan.
Despite going on to live in Hollywood, far different from the life she was born into, Monroe never forgets her roots as a "waif."
WAIF is also the acronym for the charity Monroe worked with, The World Adoption International Fund.
WAIF was founded by actress Jane Russell in 1955 and she approached Monroe to help her with the charity to aid with placing children from the U.S. and the world with adoptive families. Russell would go on to adopt three children in the 1950s: Tracy, Thomas, and Robert John.
The Mystery of Marilyn Monroe: The Unheard Tapes is now streaming on Netflix.