Walgreens Hit With Boycott Calls Amid Claims of Birth Control Sale Hassles
Walgreens had calls for a boycott leveled against it over alleged incidents involving pharmacists and clerks blocking customers attempting to acquire birth control products.
Calls for boycotts ramped up on social media on Monday after an article published by The Star Tribune earlier in July featured a Minnesota woman named Jessica Pentz detailing a Walgreens clerk allegedly refusing to sell her condoms based on a religious objection. The incident allegedly happened over the July 4th weekend, when Pentz visited a store while on vacation in Wisconsin with her husband Nate, who later shared an account of the refusal on Twitter.
Pentz told the Tribune that the clerk, who she said was named "John," told her that he could not "sell those" due to "what [his] faith demands." The store's manager was later called over to complete the sale, while the clerk allegedly walked away with "a smirk."
A Walgreens spokesperson reportedly told the newspaper that the company's "policy allows team members to step away from completing a transaction to which they have a moral objection and refer the transaction to a fellow team member or manager who will complete the customer's request."
Walgreens spokesperson Kris Lathan said that "instances like this are very rare" in a statement to Newsweek.
"Our policies are designed to ensure we meet the needs of our patients and customers while respecting the religious and moral beliefs of our team members," said Lathan. "We require the employee to refer the transaction to another employee or manager on duty who will complete the customer's transaction."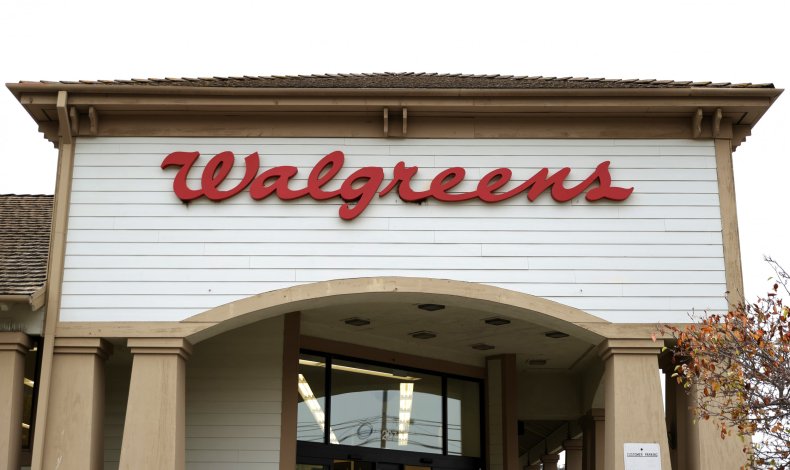 "Well s**t, looks like I'm moving all my prescriptions out of Walgreens," tweeted Amanda Siebe, a former Democratic Oregon congressional candidate. "BoycottWalgreens"
"Well I'm joining this boycott," actress Michaela Watkins tweeted in response to an Occupy Democrats tweet about the call to boycott Walgreens. "Not acceptable. Women are not cattle. You don't own us. #BoycottWalgreens"
Alongside the Pentz incident, a recent TikTok video from a woman named Abigail Martin also sparked outrage. Martin claimed that a Walgreens worker who had two cross chains around her neck refused to fill her birth control pill prescription and lied about the reasons for doing so, including falsifying her prescription records to make it appear as though she had no refills left.
While the prescription was eventually filled when she talked to a different person at Walgreens, Martin lashed out the attempted denial and tied it to the Supreme Court's recent decision to overturn the landmark abortion rights case Roe v. Wade.
"When I told her what I was there for, my birth control, she looks me up and down and goes, 'Hmm...' She then says, 'Yeah, we're not going to refill that prescription," Martin says in the video. "So first, they want us to stop getting pregnant and having abortions, but and then they don't want to help us prevent that pregnancy."
"Evidently the #BoycottWalgreens started with this INSANE story of how one pharmacist went to all sorts of schemes to deny this woman her birth control refill," Clara Jeffery, the editor-in-chief of Mother Jones, tweeted. "Not just *refused to personally do it* but apparently lied about medical records and etc."
Walgreens has also faced criticism over suggestions that company allegedly keeps track of customers who purchase items like pregnancy tests and uses the information in apparent marketing efforts.
"This thread is astonishing #BoycottWalgreens @Walgreens," writer Tara Dublin tweeted while sharing a series of tweets from a woman claiming that she had received an unsolicited box full of Enfamil infant formula after purchasing a pregnancy test at a Walgreens location.
Walgreens previously said that it would be expanding its "existing travel reimbursement benefits" to help pay for "any medical, surgical, mental or substance abuse benefits" after the Supreme Court eliminated federal abortion rights protections by overturning Roe last month, according to Insider.
However, the company has also donated $496,700 to anti-abortion rights political action committees since 2016, according to an analysis published by Popular Information just after a draft opinion of the decision to overturn federal abortion rights was leaked in May.
Update 07/19/22, 4:06 p.m. ET: This article was updated with additional information and background.