When Will 'The Walking Dead' Season 11 Part C Air?
The Walking Dead (TWD) is coming to its end (not counting the ever-increasing number of spinoffs being announced). On April 10, AMC will air Season 11, Episode 16, bringing to an end the second part of the supersized final season.
After that episode has aired, just eight episodes remain before the series finale of the show. However, AMC is going to make fans wait just a little bit longer before they get to see TWD Part C.
Here's when we can expect the final episodes of the show to air—and when the last ever installment of The Walking Dead is expected to air.
Is There a Release Date for 'The Walking Dead' Season 11 Part C?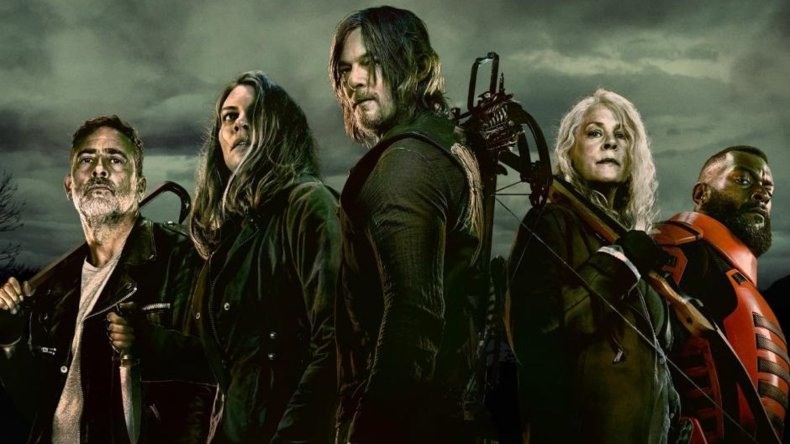 At time of writing, there is no confirmed AMC release date for the eight episodes—but using what we know, we can make a pretty good estimation of when to expect them.
So far, AMC has been alternating between blocks of Fear the Walking Dead (FTWD) and The Walking Dead. So TWD Season 11 Episodes 1 to 8 aired from August 22, 2021 to October 10. FTWD Season 7 then ran its next episodes from October 17 until December 5. The shows then took a festive break, before The Walking Dead started airing its next eight episodes from February 20, 2022.
It has been confirmed that the rest of Fear the Walking Dead Season 7 will air from April 17 to June 5. If this pattern continues, then the final eight episodes of the original TWD should be broadcast from June 12 until July 31, 2022.
There is some reasoning in AMC taking this approach—it would mean the show comes to an end in this TV season, ready for spinoff series Tales of The Walking Dead (TOTWD) to take its place.
When AMC schedules TOTWD is crucial here. So far, we know that the spinoff series is coming in summer 2022, but this could mean one of two things. Either the show airs after the finale of The Walking Dead at the end of July, or AMC is increasing anticipation for the final TWD episodes by putting TOTWD's six episodes in between FTWD ending its seventh season and TWD Season 11 airing its last eight episodes.
Right now, the former seems more likely, as The Walking Dead has finished shooting while Tales of The Walking Dead has not. We know this because Norman Reedus posted on Instagram saying goodbye to the original show, while on April 6 news broke that a TOTWD crew member was hospitalized after a boat accident. In that story, it was confirmed that filming was still ongoing.
The final option is that AMC decided to amp up anticipation for the last ever TWD episodes by making fans wait until the new TV season starts—that is, in September 2022. The most convincing evidence for this comes via a website called AMC Connect, which AMC runs to attract advertisers. This site claims that the show will end with an "epic live finale fan event," which will be staged in November.
If this event is scheduled to coincide with the airing of the series finale on the network, then working backwards we can expect a September 2022 start date for Part C.